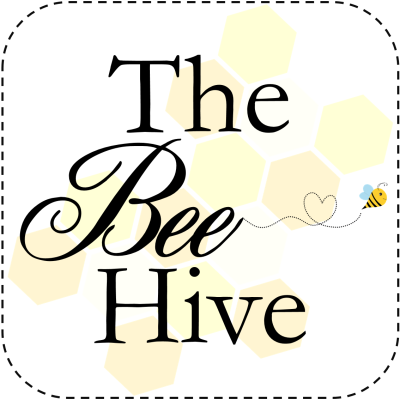 Woohoo! There's now over 500 posts on Instagram using #thebeehivequilts!!! That's just a little exciting!! Each month I've been sharing blocks and quilts from the #thebeehivequilts hashtag feed on Instagram that you guys have so that you can see the different ways people interpret quilts blocks from The Bee Hive. Today, I'm sharing your work making the Spinwheel and Double Star blocks.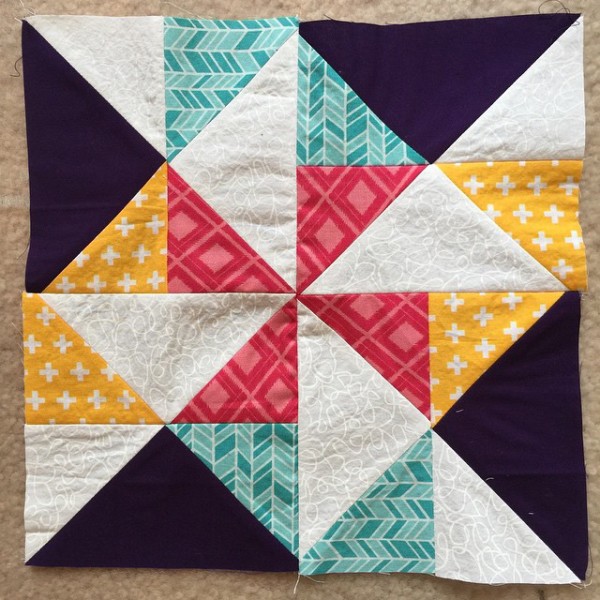 @kirstenw has chosen a gorgeous white-on-white background print!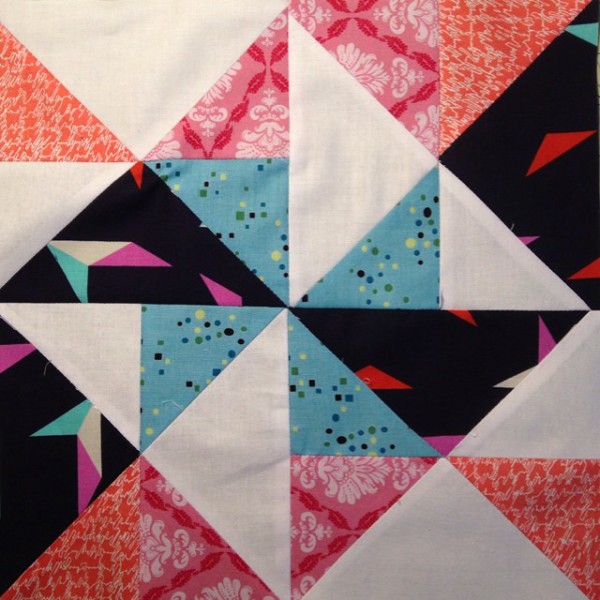 @sewnbyleanne continues her awesome sampler with the Spinwheel block.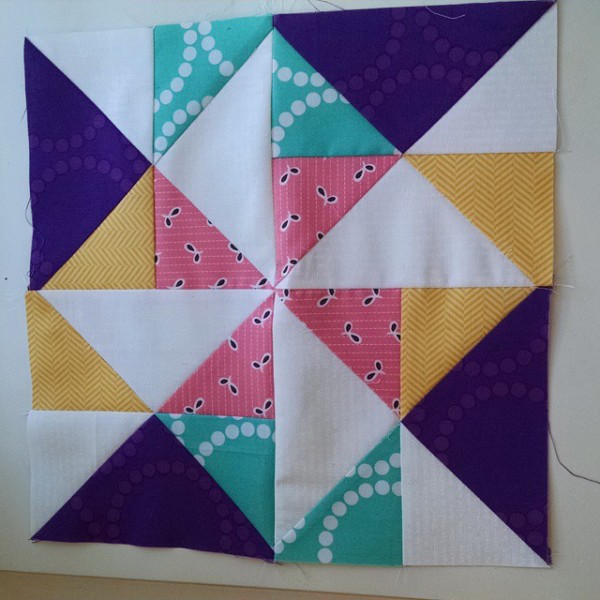 I'm loving the bright and colourful prints @karareber is using!
@michaelannn has made a Double Star block for her bee and a charity quilt!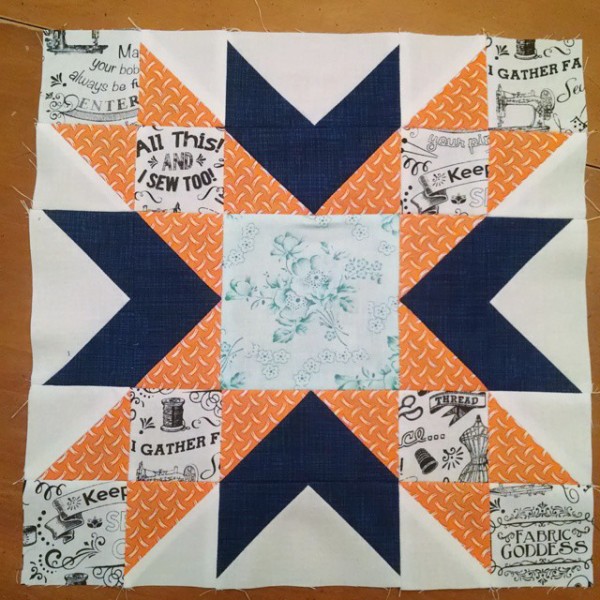 @itsmaggiemade has chosen some great contrast, and how cute is the sewing print?!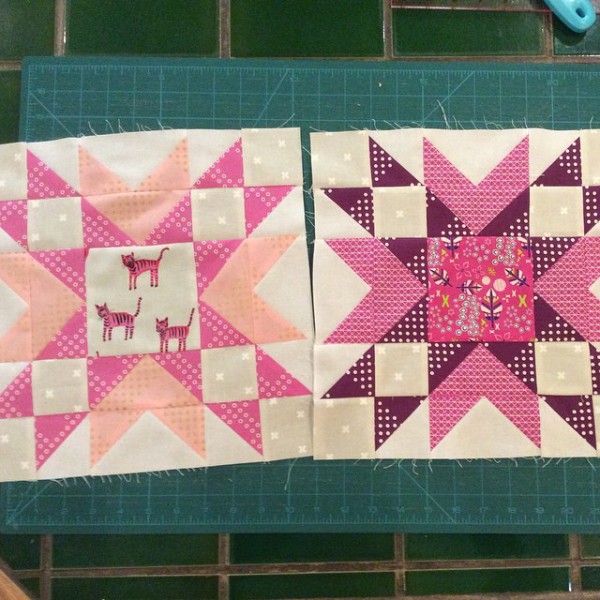 @sewbusylizzie can't decide which colours to use for her Queen Bee month, I love them both!
Some more quilt tops are getting finished, with @finallysewing having sewn her Tic Tac Toe blocks together – I love how she's accentuated the "background squares" to make them a feature and the naughts fade into the background!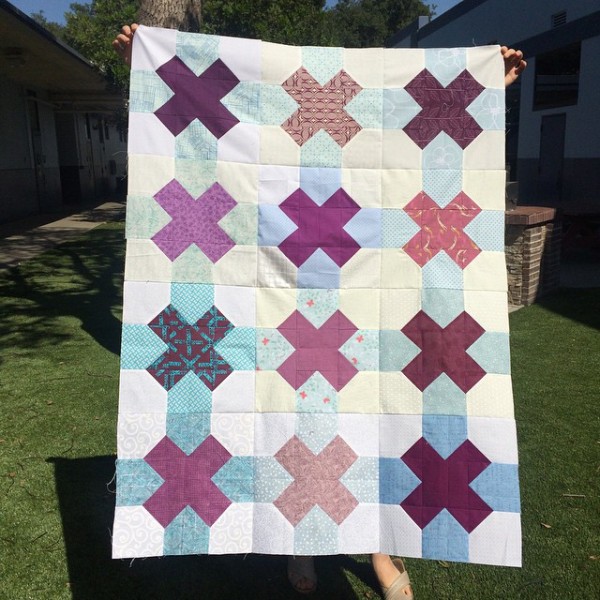 May Sponsor
This month, the beautiful Rita from Fabric Please is offering 25% off with the code BEEHIVE! Simply shop to your heart's content and enter the code at check out. For those who are international (she's in Canada!), she personally calculates the cheapest shipping and will refund accordingly.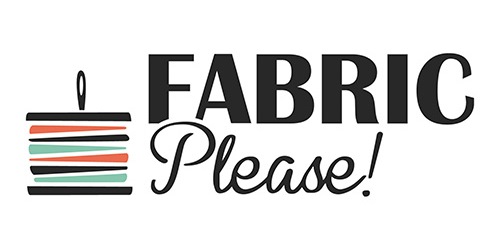 See all your other blocks:
– Tic Tac Toe
– Star Plus
– Chainlink + Autumn Chain
– Wanta Fanta
– Houndstooth + Mineral