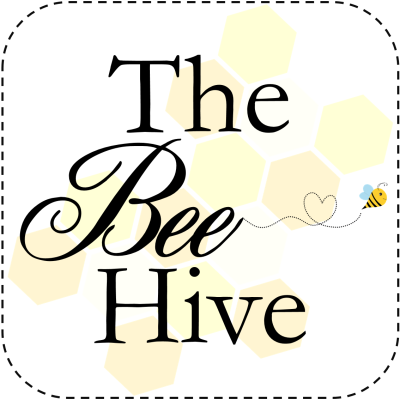 I'm going to admit now that it was a conscious challenge to not do all my designs for The Bee Hive to be playing with flying geese and half-square triangles! But Spinwheel was much too fun to not include in this series.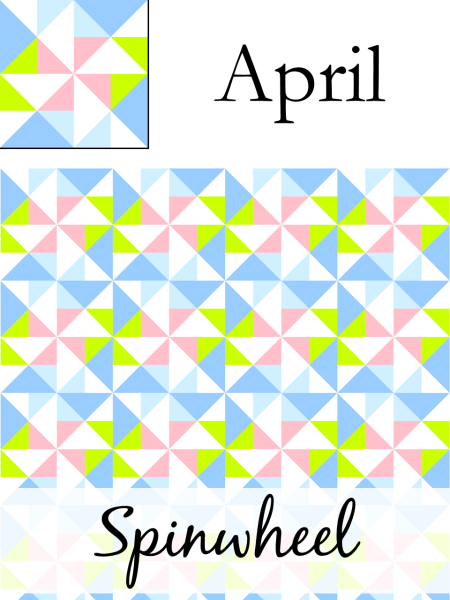 It uses one 6″ unit rotated four times to make up the 12″ block, which when put into repeat across a whole quilt creates interlocking or interwoven pinwheels. This design really needs at least 3 colours to bring out the various pinwheels – the pink and green alternating, and the light blue and blue interlocked. You could easily replace a blue for a fourth colour if you wish, and you can also see that the white background print creates more pinwheels too, so there's plenty of space to play with colour placement as long as you're aware of how it affects the repeat across the quilt.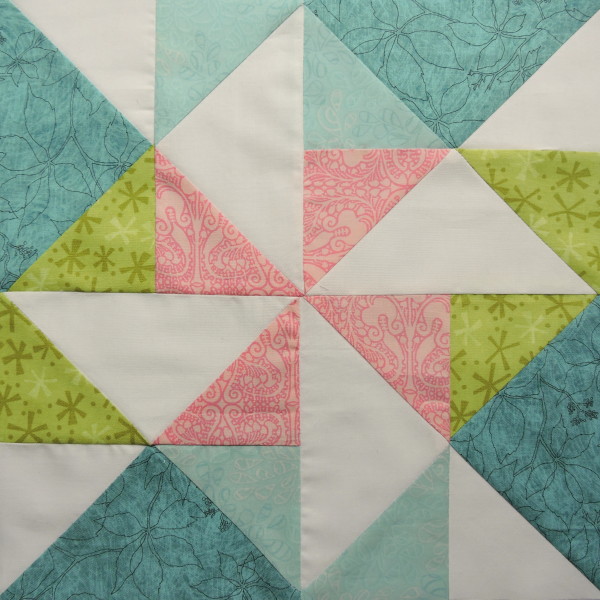 What you need
Print A (dark blue)
4 – 3.5″ x 6.5″
Print B (green), Print C (pink), Print D (light blue)
4 – 3.5″ squares
Background
4 – 3.5″ x 6.5″
4 – 3.5″ squares
All seams are 1/4″ and press as directed.
Step 1. Draw a line diagonally across the wrong side of all 3.5″ squares.
Step 2. Place one Print B in the corner of a Print A rectangle, aligned as per the diagram, and sew along the line. Trim 1/4″ away from the seam towards the corner and press the seams open. Repeat for the remaining corner with a background square. Make 2 (unit I).
Repeat the process, replacing Print B with Print D – make 2 (unit II).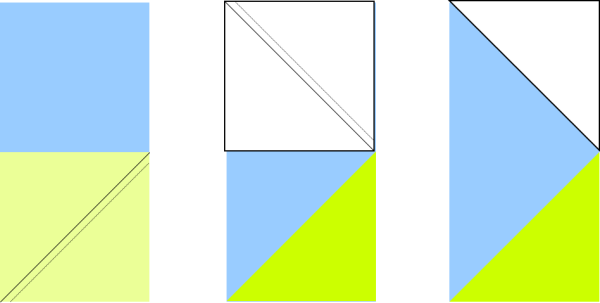 Step 3. Repeat the process for one background rectangle and two Prints C and D (Print D first, then Print C) – make 2 (unit III). Repeat with remaining background rectangles and Print C and Print B (Print B first, then Print C) – make 2 (unit IV).
Step 4. Sew units I+III together with the geese pointing towards each other. Repeat for units II+IV. Arrange the units to form a Print C (pink) pinwheel in the centre. Sew the units together in rows, pressing seams open. Sew the rows together, press seams open.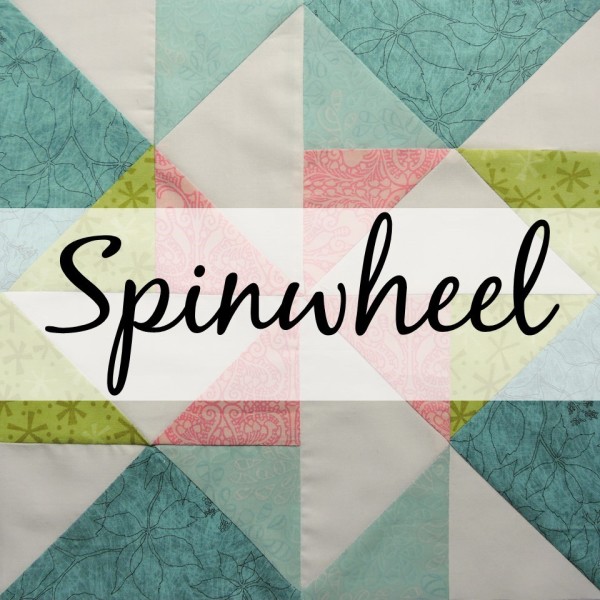 You can find all the block tutorials on the original The Bee Hive post. If you're sharing your blocks or quilts from The Bee Hive on social media, be sure to use #thebeehivequilts and @blossomheartquilts so we can find your awesome work!
If you are in a swarm for The Bee Hive, please see the quilting bee etiquette post for answers to any questions you may have. If it's Tic Tac Toe specific regarding the block construction, please ask in the comments on this post and I will answer it here so that everyone can benefit from the question/answer.