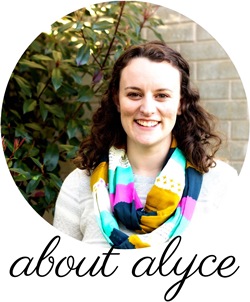 Short version
I'm Alyce Blyth and I am a quilter. I love making and giving and cuddling quilts. Except making binding, I don't like that. That I try to get my husband to press for me.
I am a quilt designer. I love designing my own quilts, whether for personal purposes or for tutorials or for patterns or magazines.
I am a teacher. I love writing, I love sharing, I love the community.
I am a blogger. I love blogging, I love taking photos, I love learning.
Long version
I started quilting mid-2011, when my husband had seen me reading a lot about quilting (with the plan to make my two little children a quilt each when they turned 5) and told me to stop reading and start doing. So he bought me a little $100 Elna, and my life started down a whole new path! With a whole lot of experimenting and assistance from blogs, I taught myself to quilt stitch by stitch, project by project.
When we moved to Japan in May 2012, I had the chance and space to really focus on quilting, both at the sewing machine and on the computer by starting Blossom Heart Quilts. With my background in primary school teaching, something that I had wanted to do since I was a little girl, it was no surprise to me that I soon found my passion in writing tutorials to share what I had learned myself.
Designing my own quilts was something that started early, once I realised that it was the ultimate puzzle – mixing geometry with colour and fabric! That and being able to see something go from an  idea, to a sketch, to a finished product. The journey to design quilt patterns was a natural extension of that quilt math love combined with the ability to teach others.
Through all of those processes, I also discovered my love of writing. This lead to exciting opportunities such as becoming a columnist for Make Modern and a Craftsy blogger, which gave me the confidence to tackle a dream of mine – to write a book. DIY Block Design was released in August 2015 as an ebook, providing the knowledge, maths and tutorials needed to empower quilters to design and make their own quilt blocks.