As I mentioned last week, one of my main personal goals is to finish 12 UFOs (unfinished objects) this year – one per month. The main reason why is to remove the emotional, mental, and physical clutter that's caused by having these projects lying around. And one per month is totally doable!
To start with, I sat down and listed out all my personal projects (as opposed to work projects) currently in various stages of completion. I used the Projects page in my Quilter's Planner, and marked off what steps have been started or completed – one line denotes it's been started, three lines means that step has been completed. And various angles because why not make it fun?! Oh, and once a project is completely finished, I will highlight over the lines/boxes!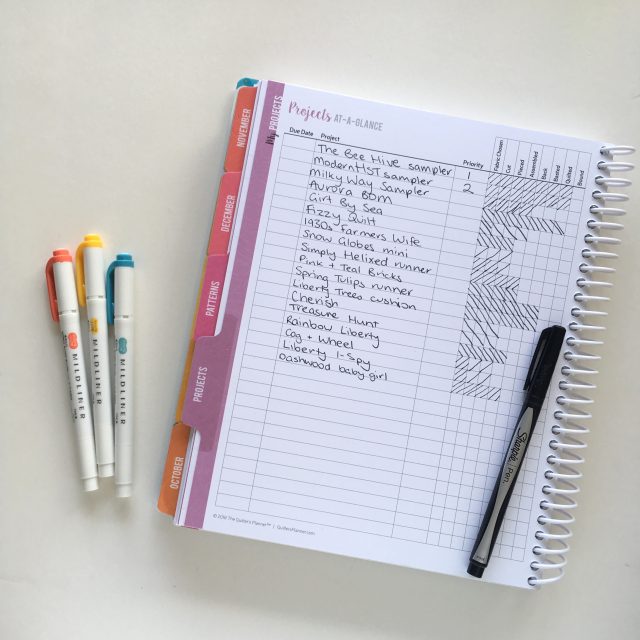 The great thing about deciding to finish any 12 projects that I have lying around, is that it can mean ANY project, big or small. So for a month like this one, where it's a little crazy with school holidays, I can choose a UFO that has only a little bit left to do. Like my sampler quilt from The Bee Hive sew along in 2015. (And eagle eyes will spot what next month's UFO is too!)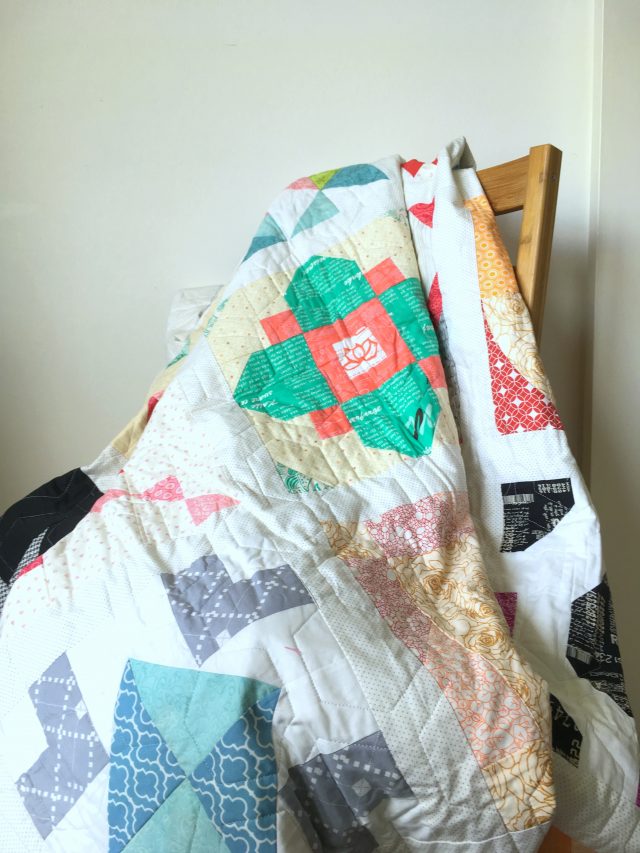 Oh yes, it's still not fully finished! You see, I have this dreadful problem with binding. I just don't like it, and procrastinate it something awful! The quilt top was quickly pieced at the end of the year, and then I decided to send it off to Gemma from Pretty Bobbins for quilting at the start of 2016, before we moved back from Japan. And it has sat around ever since, oops. Two years to bind a quilt… that's so bad! But hey, look at that pretty hexagonal quilting! #beehive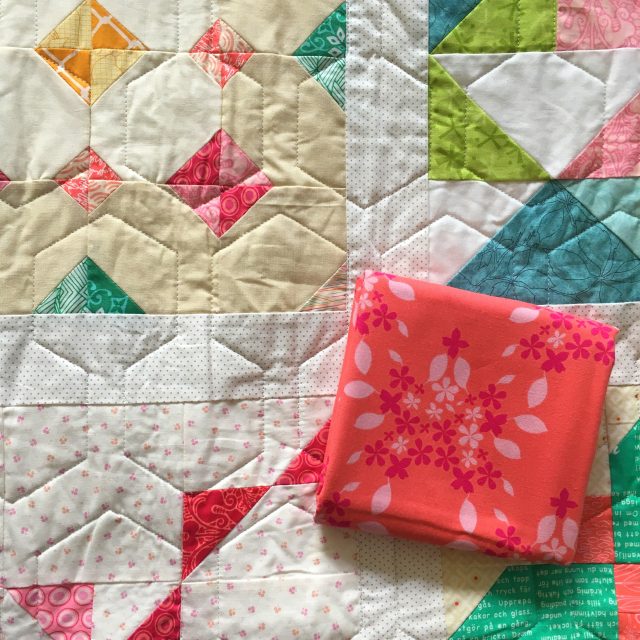 I do have the binding fabric for it already, however, this pretty pink print by Mo Bedell for Andover Fabrics. So I need to cut it up on my AccuQuilt with the 2 1/2″ strips die, then sew, press, attach. Oh how grateful I am for my AccuQuilt! Now if only it would fold them in half for me too… Thankfully, I always machine bind my quilts, so that part will be quick enough.
You can follow along with the progress I make over on Instagram – I'm @blossomheartquilts – and I'll share the finished quilt on the blog at the end of the month. Go me!
This post contains an affiliate link. Thanks for your support!