Happy New Year! We've just returned from two weeks of holiday visiting all our family in Adelaide, South Australia. It's our home town, and where 95% of our family lives, so it's always a great time for us to reconnect with everyone, and especially for our children to play with their cousins. After having lived away from everyone for 4 years while we were in Japan, we still cherish these visits!
This trip in particular has been both much needed, and yet also very productive. The last half of 2017 for our family was particularly stressful for a variety of reasons, partly general life busy-ness, but also some specific situations. So the chance to just switch off and relax for two weeks with our loved ones? Priceless! We have returned refreshed, and refocused on our plans as a family.
Reflect 2017
I also used the holiday, and the week prior, to begin reflecting on 2017 and look ahead to 2018. Both personally and professionally. It can be hard to remember all the good things when you're in the midst of just trying to get by day to day, week to week! So reflecting back upon the year's highlights is vitally important to have a realistic idea of where you're up to in life.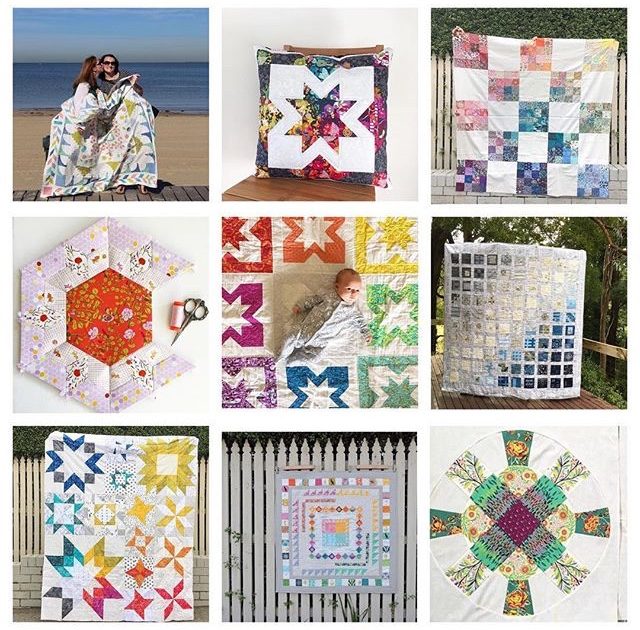 My quilty 2017 highlights include (in no particular order):
… when I began to list everything out, I was in awe of just how much I did actually get done, despite 2017 feeling like I didn't get a whole lot achieved *eye roll emoji* Have some faith in yourself, Alyce!
My focus word for guiding 2017 was COMMIT. And while I didn't set any particular, concrete goals to measure my progress at this (a mistake I'm fixing this year!), I do believe that I achieved this overall. Which leads me to my guiding concept for 2018…
Treasure
This year, I want to treasure that which I have been given – my relationships, our finances, my self, my creativity. I won't go into my personal goals, however, I do want to share my main creative goal.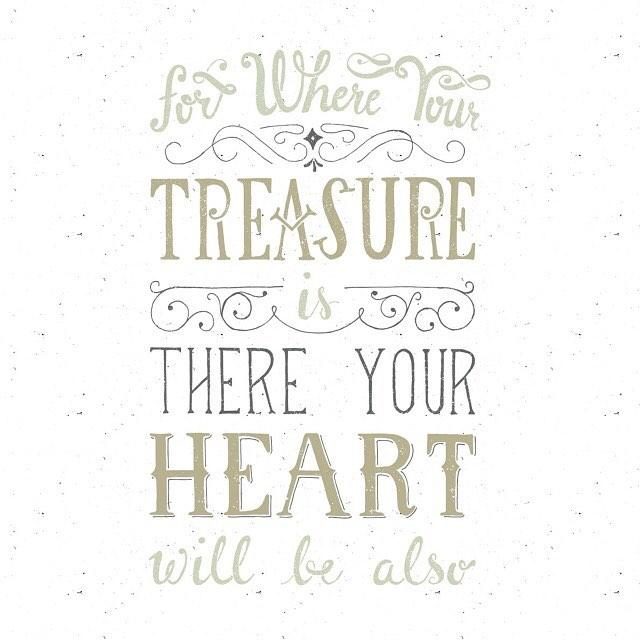 The past two years, I've followed along with the Goal Setting blog series by Lara Casey. The way she writes and organises it really resonates with me and how I think, and this year in particular, it has really helped me to brain storm and then narrow down my focus for 2018. So, following her goal setting format, here's my creative goal for 2018.
Goal: The Year Of Finishing – completely finish one UFO each month.
Why? To remove the emotional, mental, and physical clutter from my sewing space and make more space creatively and physically for new projects!
The positive effect taking action on this goal may have on my life and others: I will be able to enjoy taking up new projects!
How I will feel at the end of this year having made progress on this goal: I will feel no more guilt and crankiness at the growing pile of unfinished projects!
Starting steps: 
Make a list of all my unfinished projects and the remaining steps needed to finish them.
Prioritise and/or sort the projects into quicker vs longer projects.
Decide on the projects to work on for January, February, and March.
Start on January's UFO.
How I will know I accomplished or made progress on this goal: I will share my progress each month on my blog and on Instagram #finishitalyce – the month's chosen project, the steps to complete, my progress, and of course the finished product.
Encouraging words: 
"Whatever your hand finds to do, do it with all your might."
"Whatever you do, do your work heartily, as for the Lord rather than for men."
Progress is better than perfection.
How I will celebrate at the end of 2018: Gift, donate, or sell the finished projects that have no home here with us. We certainly will not have need or space for everything finished this year! Although, some of this may happen along the way as birthdays crop up.
I'm rather excited at the prospect of having finished some of my oldest UFOs at long last! I love starting projects, and making quilt tops, but properly finishing them? Especially binding?! Rather hopeless unless there's a concrete deadline. So this is me, giving myself a concrete deadline.
What are your creative goals for 2018? I'd love to hear them!