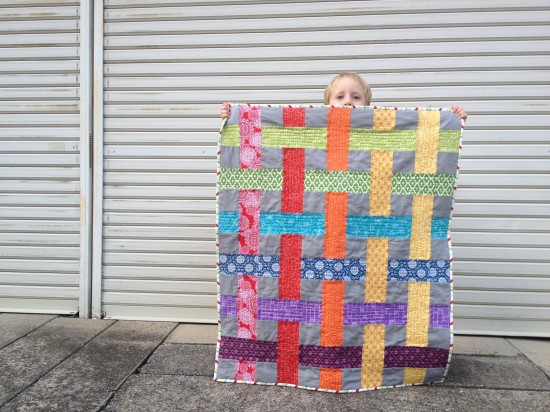 Do you remember my Peace and Hope quilt I finished a couple of weeks ago? I mentioned that it was going to be sent to dear friends in Kenya who are serving at Kijabe Hospital – Mardi is an emergency pediatrician and Medical Director, and Andy is teaching at the local Bible college, as well as utilising his management consulting skills to help develop infrastructure for the hospital and local community. Very shortly after finishing this quilt, Mardi contacted me regarding a quilting project they have set up, and after helping out with some "quilting consulting", I am very excited to now share the Lala Salama (Sleep Peacefully) 100 Quilts drive with you!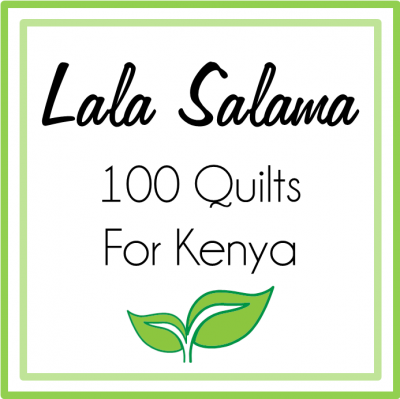 The aim for this project is to provide a special quilt for every child's bed in the new Bethany Kids Children's Center at AIC Kijabe Hospital in Kijabe, Kenya.  This building is scheduled to be complete in mid-2014 and will serve vulnerable children all over East Africa with medical and surgical conditions, especially Spina Bifida and birth defects.
The theme for the wing is going to be "The River of Life" with teal/blue-based common halls and nursing area, but the river ends at each little patient bay, which will be a green "Island of Hope". Each patient bay (between 2 and 8 beds) will have a green theme as a soothing place of rest for both boys and girls. They hope to have a handmade quilt for each of the beds, and this is where we come in! They would really love 100 quilts from around the world, each different and unique.
Inspiration
These quilts will all be different, but united in the colours chosen to match the Island Of Hope theme. The colour inspiration for these quilts are paint chips from Benjamin Moore, which you can see Mardi colour matched to Kona using Palette Builder!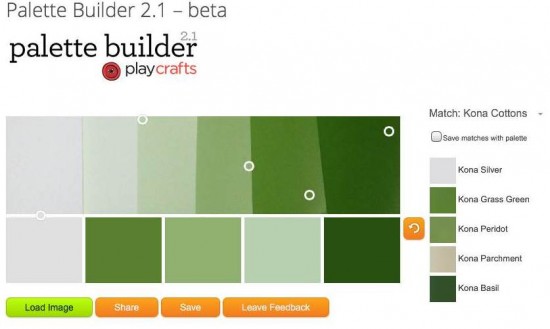 Baby Fern 2029-20
Rosemary Green 2029-30
Stem Green 2029-40
Potpourri Green 2029-50
Pale Vista 2029-60
Frosty Lime 2029-70
You can also add some blues to match the Sherwin Williams colours chosen for the River Of Life: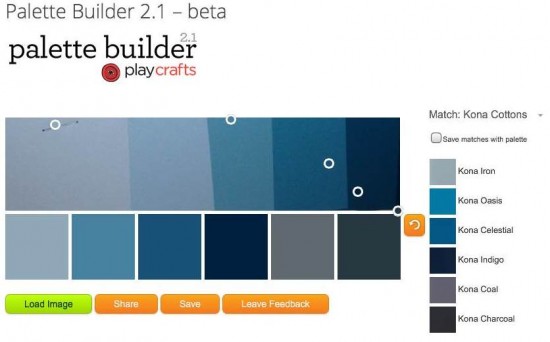 Maxi Teal SW 6769
Gulfstream SW 6768
Aquarium SW 6767
Mariner SW 6766
Spa SW 6765
Swimming SW 6764
How you interpret these colours is up to you! Below you can see one quilter's interpretation of the colours with a mix of forest greens and deep blues, in a range of prints and patterns.
The Official Specifications
Colors: The color palette is greens and taupe (see above).  Please stay away from black, reds, oranges and pinks for cultural reasons.  Teal can be used for accents as that is the theme in the common areas that are just outside of each of the wards (as above).  Whites should not be used as they may stain easily.
Quilt Pattern: Any!  This is to be a self-expression, so please feel free to do what you please.
Size: The quilts should be 150 – 165cm (59 – 65 inches) by 200 – 210cm (79 – 83 inches). This is to keep all quilts a standard size and also the correct size for the hospital beds.
Fabric Prints: Please be sure not to use anything that may have bugs (even cartoon ones) or other such prints that may scare a child – remember, these are sick, often anxious children who may be far from home.  Animals, birds, flowers and butterflies are all OK.
Pre-Washing: Please pre-wash the fabrics and batting to prevent over shrinkage.
Fabric Material: Please use 100% cotton for the tops and backs.  Fleece can also be used. This is for hygiene purposes as cotton is much easier to sanitise.
Batting: Please use 100% cotton as this is easiest to keep clean in a hospital setting. Pre-washing is desired so that shrinkage is not an issue.  These quilts will be washed a lot!  And, it does get cold in Kijabe and there is no central heating.
Binding: Please carefully machine stitch the binding to ensure it remains on through the many washes each quilt will endure!
Label: Please include a label on the back that at least says who made it, where it was made and the date. You can also include a scripture or other encouragement.
Completion date: We would like to have the quilts by April 2014. They can be sent by a variety of means. They can be mailed directly to Kijabe Hospital or can be mailed to the Bethany Kids Children's Centre Boards in the United States, Canada or England. If not shipped directly to Kijabe from BKCC, they will be delivered to someone traveling there soon to be hand carried.

What Now?
Does this sound like something you are willing and able to do? If so, please fill in form – this is purely to keep track of who is making a quilt, how you will ship it, and how many quilts to expect.
You can download all this information in a PDF, or visit the project website. Please Like the Lala Salama page on Facebook if you are interested in keeping up to date with this project, and especially if you are committing to making a quilt so we can keep you updated with any important news! I will also share news and updates here too.