After receiving quite a few emails and comments, I'm excited to announce that once again, I am organising quilting bees for The Bee Hive 2018!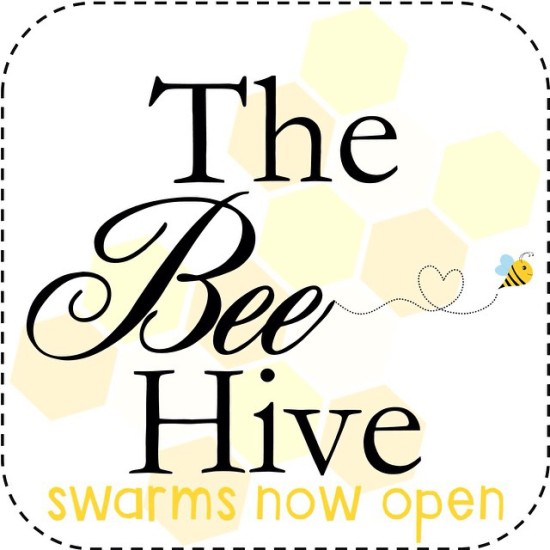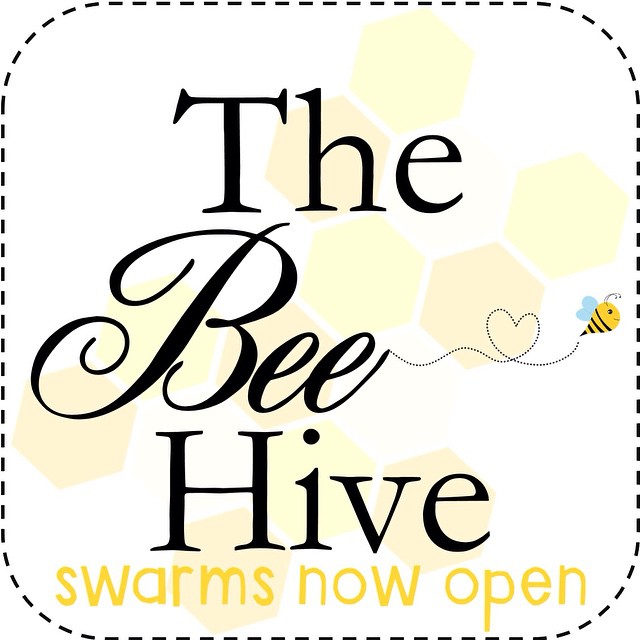 For those who are new around here, in 2015 I hosted a series called The Bee Hive which featured 25 quilt block designs that each created secondary designs when used in bulk. Which means they are perfect for quilting bees, where you receive twelve of the same quilt block design!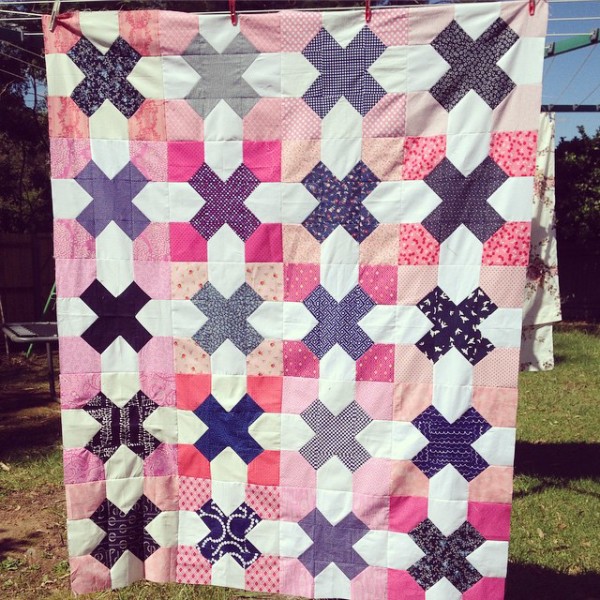 Tic Tac Toe is one of the most popular block designs from the tutorial series – it creates Xs and Os across your quilt top, like this pink and navy version by @coleandtaffy.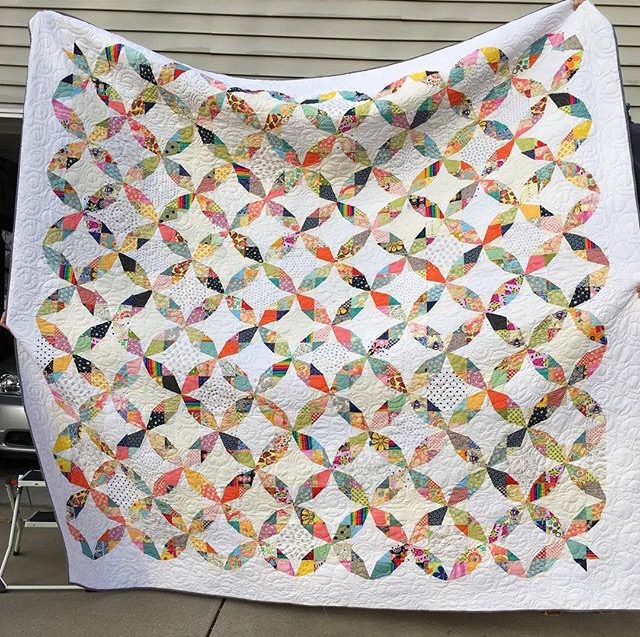 Another great one is Wanta Fanta – combining foundation paper piecing with machine piecing.
And since 2015, I've organised quilting bees that sew along to these blocks. A quilting bee is a group of 12 quilters who take turns to be Queen Bee every month. As Queen Bee, you get to choose a quilting block and the colours/fabric placement for everyone else to make for you during your month as Queen.
For this particular quilting bee, you choose one of the 25 blocks available from The Bee Hive series for the rest of your Swarm (because that's the collective noun for bees!) to make for you. Each of the other members will make you one quilt block (these are 12.5″ unfinished) according to the colour and fabric placement that you've requested. Which makes for some really unique quilt tops being made from the same patterns! Check out #thebeehivequilts on Instagram to see such a variety of blocks and tops.
Costs involved
You will be sewing from your own stash of fabric, although please note that you may be required to purchase bits and pieces throughout the year. Queen Bees can request specific colours/shades, i.e. emerald green and not lime green, or, a scrappy low volume background, that you will be expected to meet. Nothing like having a block arrive in the post that is completely the wrong colour – it just won't fit in with the rest! But they cannot request specific brands or types, i.e. batiks, or a certain Kona solid, unless they are willing to send it out to those who need it.
And there is of course postage to send your quilting blocks to the Queen Bee! I try to place everyone in a domestic Swarm, but there may be a stray international-er here or there. My own Australian-based Swarm this year has one New Zealander, and sometimes a USA Swarm will have a Canadian quilter slotted in to fill it up.
This year, there's something new though… When there are a dozen quilting bees, there is unfortunately bound to be those who just drop out without a word. Now, it's one thing to have life happen and delays in sewing blocks each month. We get it, we've all been there! All we ask is for you to communicate with your Swarm honestly and openly, and to be gracious with one another. But what I'm referring to are the "flakers" – usually it happens after they've had their turn as Queen Bee, and they neglect to finish out the year sewing for everyone else. Not cool, dude! And this past year, there's been a few more than usual.
It also takes a lot of work to get these bee Swarms set up. And while I love doing it, it takes at least a full day of emails to set them up, and another half day or more replying to emails and such after the initial allocation emails go out. As such, to compensate for my time, and in an attempt to also deter those who may be tempted to just sign up and then flake out, all those who wish to join a new quilting bee for 2018 will need to pay $4USD or $5AUD via PayPal (details below and on sign up form).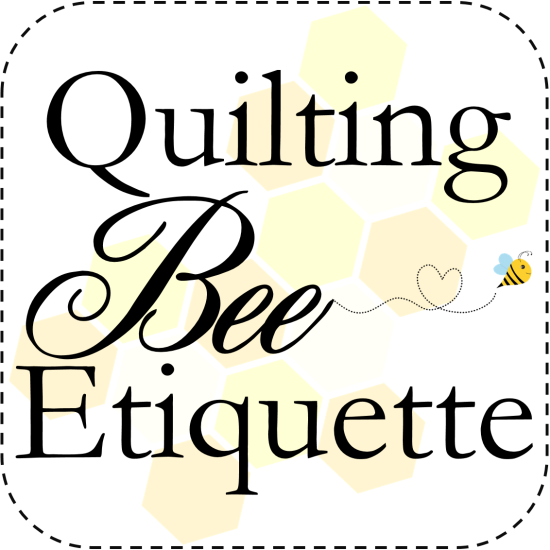 I also cannot share the sign up details until I've made sure that you're aware of Quilting Bee Etiquette – vital for the successful and smooth operation of a Swarm! Read this post for all those important details.
Alright, now that you know what I'm talking about, and how to go about being a good Swarm member, here's the 4-1-1…
Some of you are already in a Swarm that will be continuing next year. Do not fill this out again! These forms are only for those who want or need to be in a new Swarm for 2018.
There are two different forms, one for those in the USA, and one for everyone else. Be sure you get the right form, please!
No email address, no Swarm! There were a few people this year who filled out the wrong email address, so be sure to double check your email address.
Pay $4USD or $5AUD via PayPal here – all sign ups must be paid for by November 30th to be allocated to a Swarm.
Sign ups will be open until 11:59pm Thursday November 30th 2017 (AEDST – Melbourne time). I will then randomly allocate the sign ups into swarms, and send out group emails to each Swarm by the following Monday.
Excited? Me too! Go forth and sign up for a year of fun sewing!
BEES ARE CLOSED FOR 2018