Happy Monday, everyone! I hope you've had a wonderful, stitchy weekend; I know I have! Before we get this week started for the Geode quilt along, I had best announce the winner of the October bundle from Ava & Neve… congratulations @the_world_is_my_lobster! I will DM you on Instagram.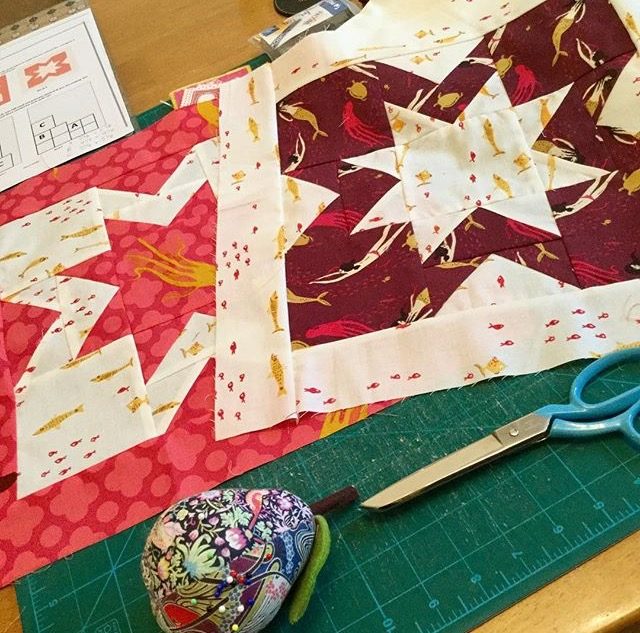 If you haven't already, go ahead and grab the pattern – from my store and also on Craftsy – and get started, as there's even an entry option for making a Geode cushion! Be sure to check out the Geode QAL announcement post for all the details about the dates and prizes. A quick recap of the dates and topics I'm covering along the way (although you're more than welcome to work ahead at your own pace!):
October 2 – Choosing Fabric
October 9 – Cutting and Test Blocks
October 16 – Piecing Blocks
October 23 – Piecing Quilt Tops
October 30 – Final Quilts
November 28 – Winner Winner!
By the looks of things, most of you are well and truly on your way to getting all your Geode quilt blocks pieced. Well done!! Today that's not a whole lot to talk about when it comes to piecing your quilt tops. I mean, you're just sewing one block to the next, right? Well, there are a couple of things to remember and/or take into consideration.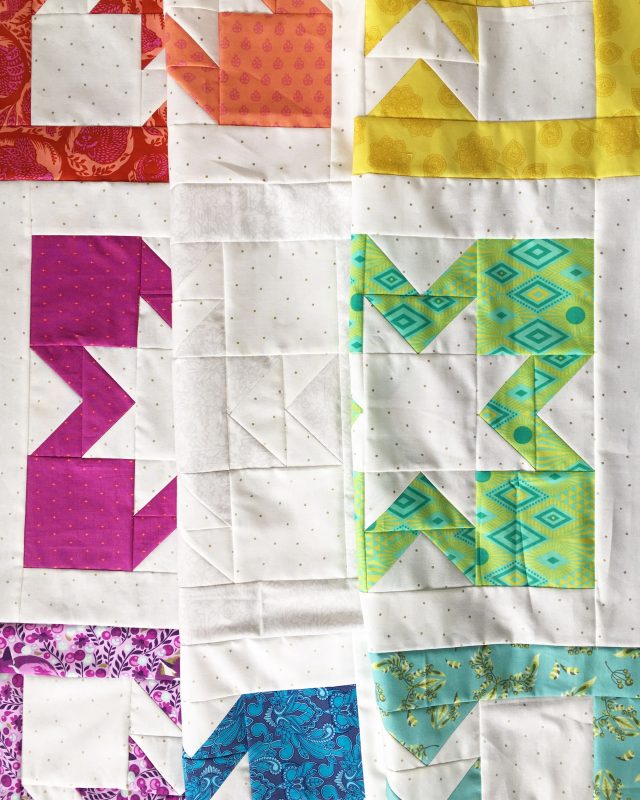 Alternate your blocks
The most important thing is to alternate between blocks 1 and 2. The first row will start with block 1, then a block 2, then block 1 again, and so on until you've reached the correct width for your quilt size. The second row will then start with block 2, and the third row with block 1. And so on again until you've got enough rows for your chosen quilt size.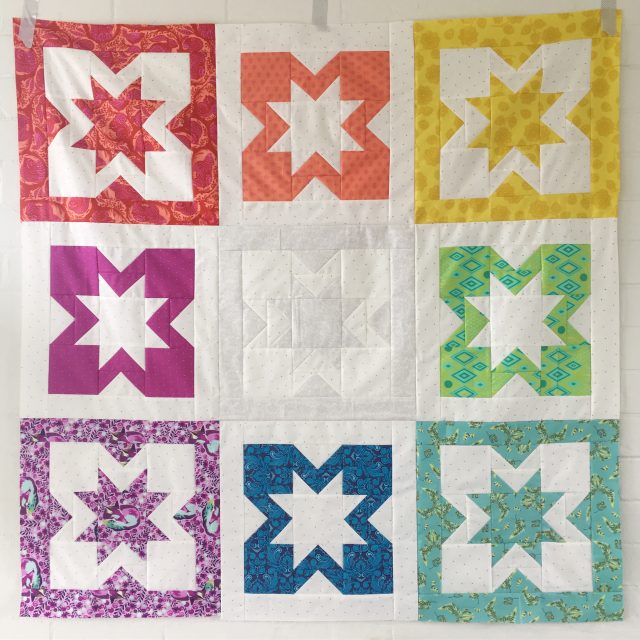 Rotate block 2
This one is an optional choice for your Geode quilt. The best option is to rotate every second block to avoid bulky seams where the border seams meet up.  Although sometimes your careful fussy cutting or fabric orientation doesn't work that way, so at least try to do it where you can.
Turn to the dark side
That's right, be like Darth Vader and press your row seams towards the dark side. Well, that's assuming that your prints are darker than your background fabric! Either way, press your seams toward the block 1s, and your seams will nest beautifully when you sew the rows to each other.
Week 4 Prize
Keep the star block love going with this one! Normally only available at quilting classes, this week one lucky QALer will win a full-colour paper copy of my Aurora sampler quilt pattern.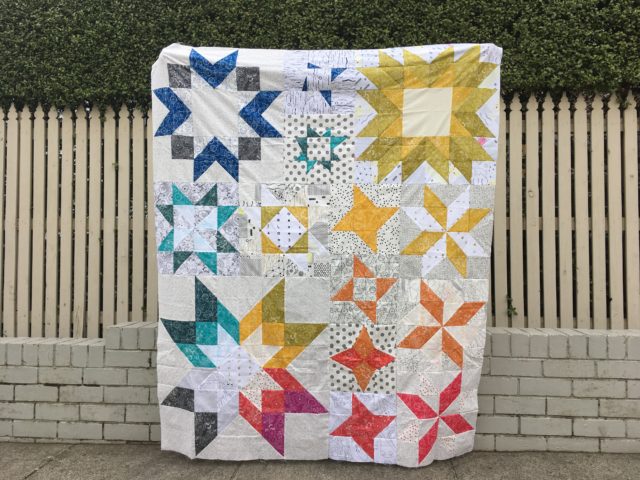 To enter, simply share your progress on Instagram using #geodequilt and you could win! I will post an Instagram post each Monday morning at 7:30 (AEST) which will announce the previous week's winner, and that post marks the start of each new week's prize.
Side note – by the way, did you know that if you tag me IN the picture – I'm @blossomheartquilts – that makes it much easier for me to find and comment on your posts? Tagging me in the caption is awesome and I love that too, but the way notifications work means that it can get lost in amongst the comment and like notifications. And I hate to miss out on your work!
Ts&Cs: Open internationally, all photos posted using hashtag between now and 7:00am AEST 30/10/17 will be entered, winner selected at random and announced on Instagram.