I'm so thrilled to finally share my latest quilt finish – Bright Sky! This quilt has been quite the creative journey, beginning late last year with three catalysts:
– my desire to make a big one-block star quilt
– my desire to enter the Pantone Quilt Challenge (now open!)
– an email asking if a block pattern in Fat Quarterly was for a small block or a whole quilt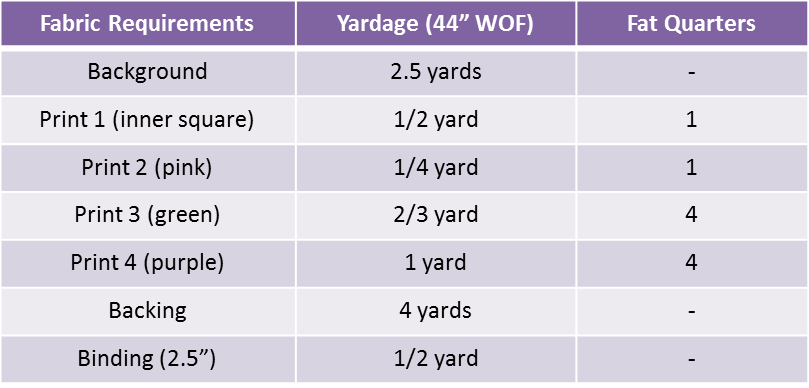 The pattern was for a 16″ quilt block, but you know me, always up for a quilt math challenge! The proportions made it the perfect block to upsize to a 64″ square quilt, which in turn is the perfect size for a cosy lap quilt. And the extra big bonus? This is a fat quarter friendly pattern! Which in turn means it's good for large-scale prints that you hate to cut up small.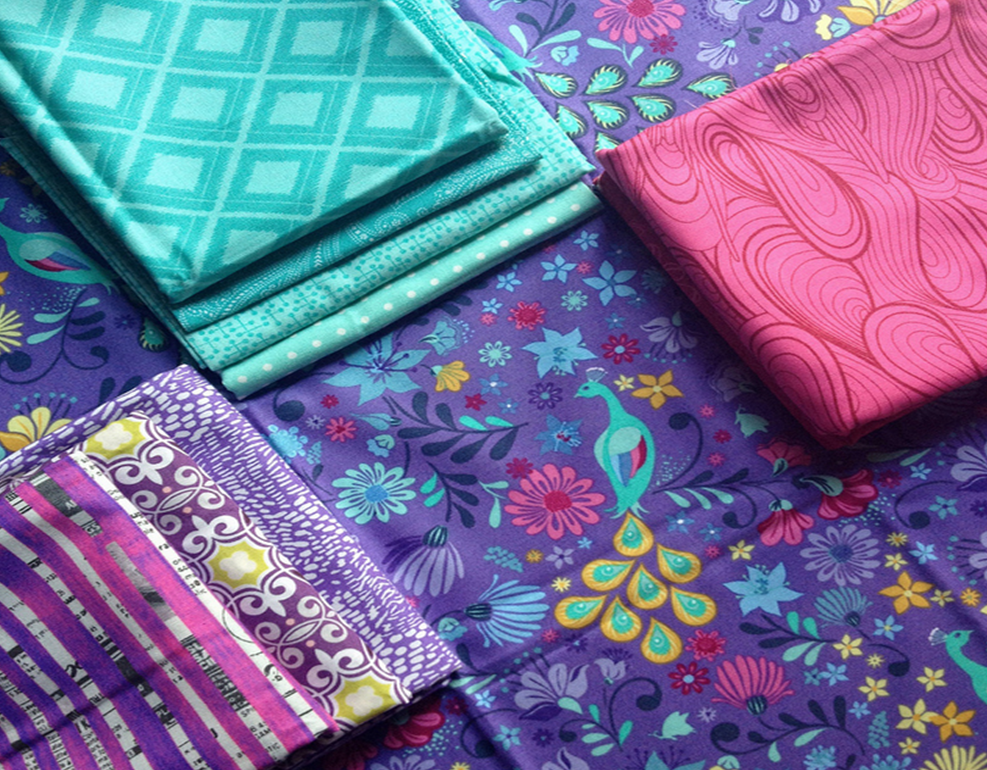 I just knew I had to use the feature print from Cuzco for the centre square. I then used the print to make a pull of coordinating minty aquas and pinks and purples, including Birds and the Bees, Simply Color, Vintage Modern and Art Gallery Fabrics. You can see my original pulls of purples, only the Summerville made the final cut.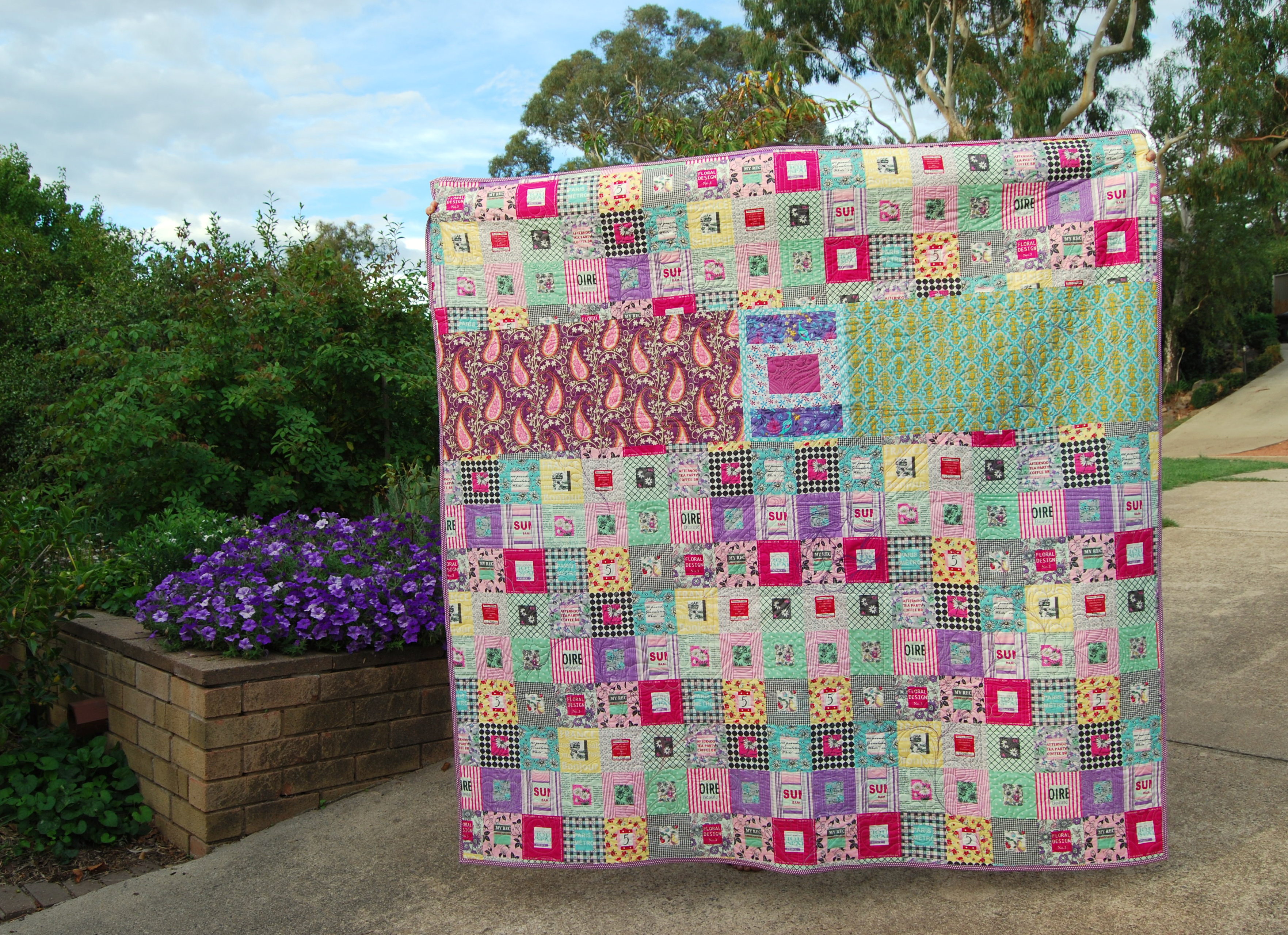 The backing is predominantly a Suzuko Koseki cheater print. I am so in love with this print! It was carefully pieced together to make up the width so that the seams were not visible. The label strip also includes two Art Gallery Fabric prints in coordinating colours to the Koseki print.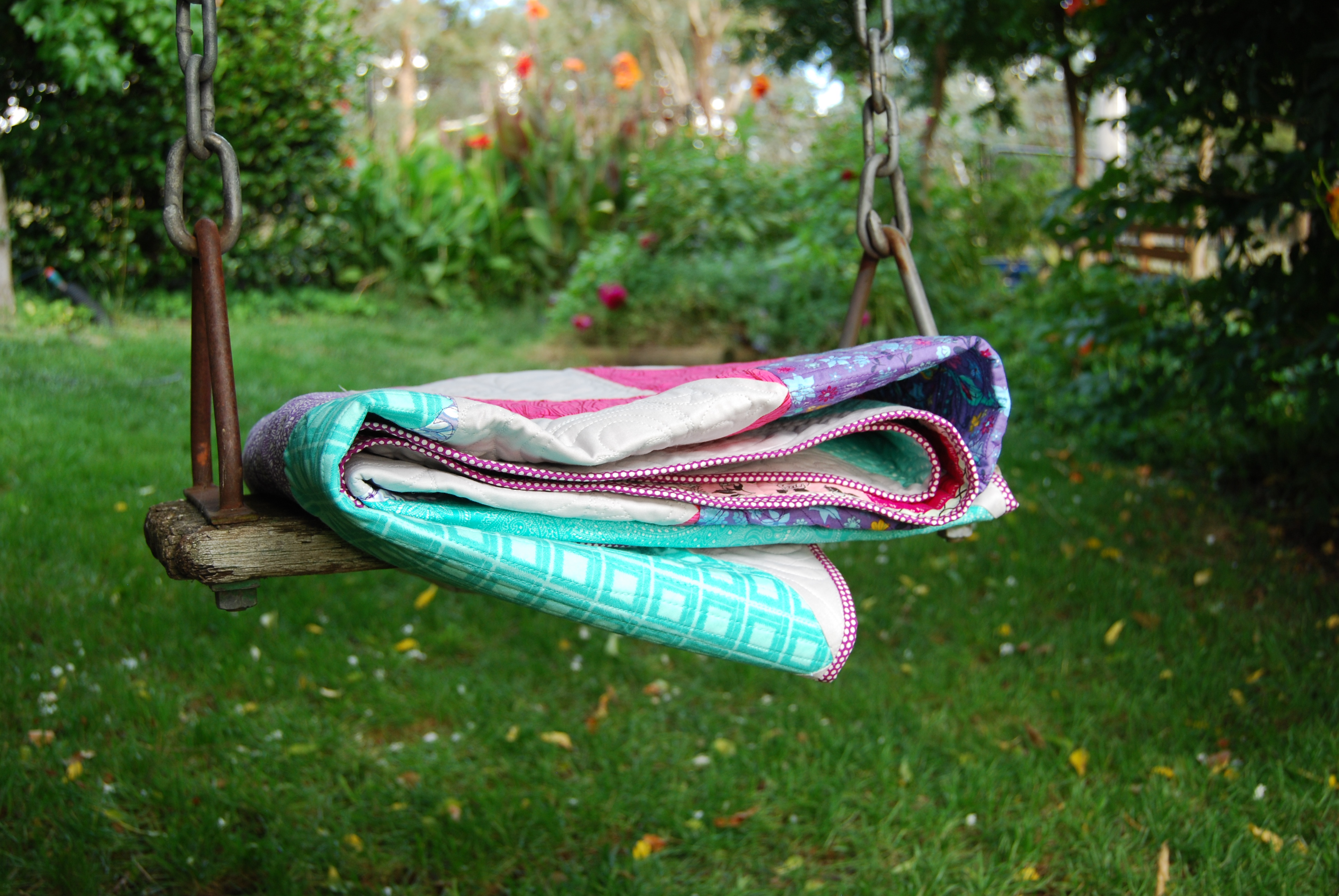 Suzuko Koseki also features for the binding with a white hexagon-dot on a rich, royal purple. I have heard that this print comes in 11 different colours, and I now need multiple yards of each!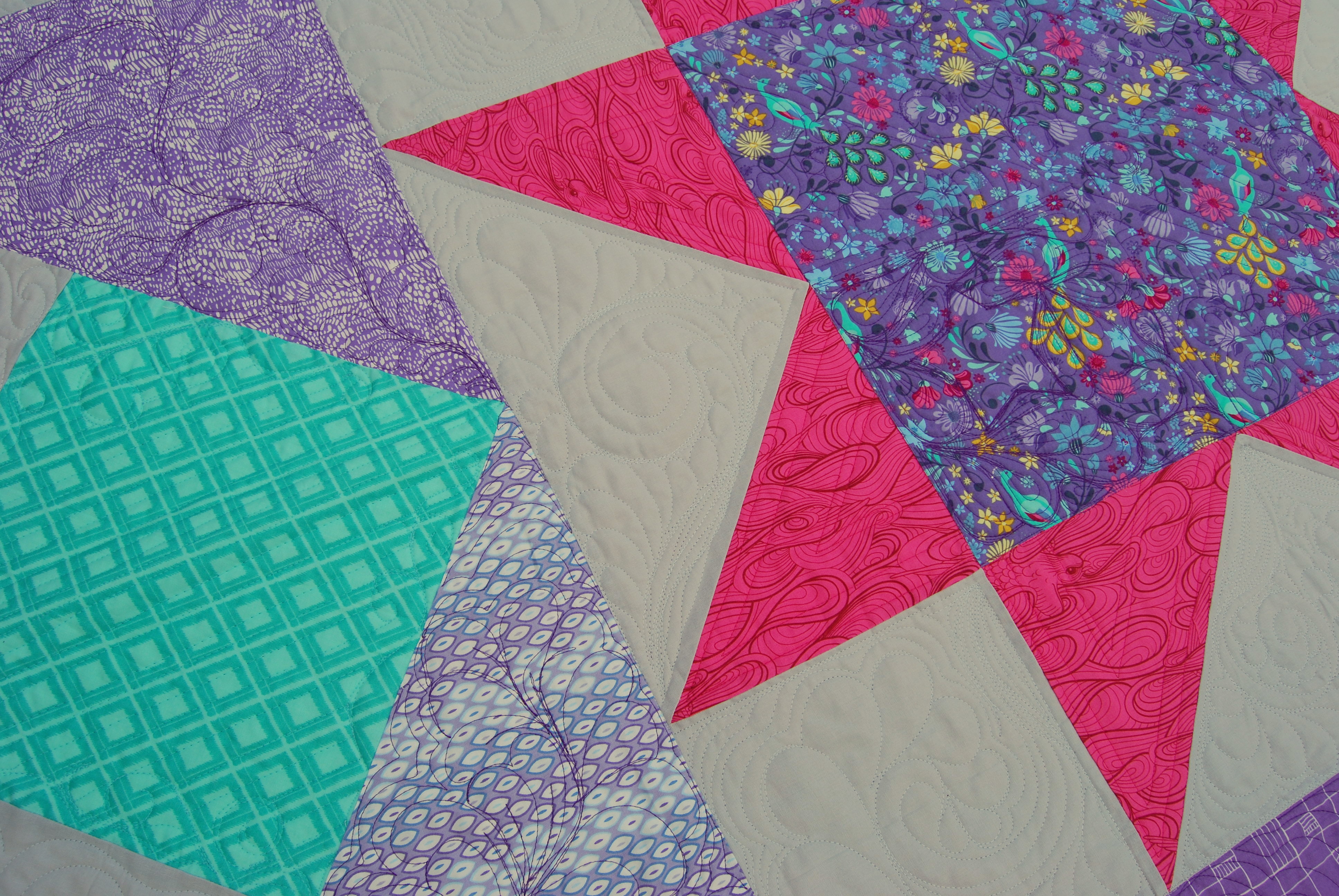 A massively huge thanks and credit must go to Gemma from Pretty Bobbins for her amazing quilting, binding and photography work!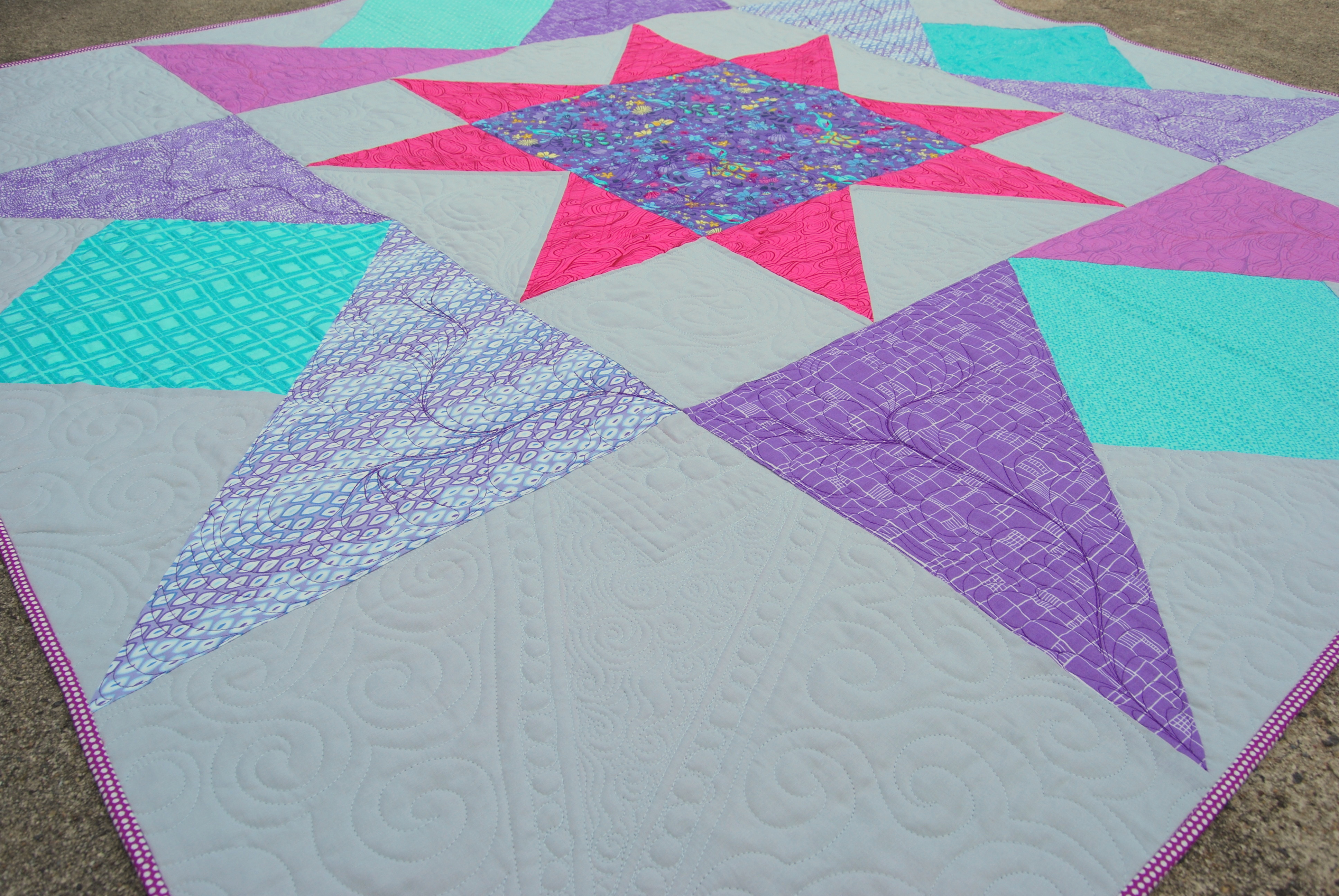 You may remember my post sharing my minor freakout about my getting my first quilt longarmed, but Gemma was so lovely to work with! We're good friends, but she was still professional and a great communicator. I trusted my quilt in her hands, and let her have free reign quilting it. And was it worth it!! She used Aurifil threads matching each of the main fabric colours, and filled my quilt with beautiful swirls, feathers, points and more. Thank you once again, Gemma!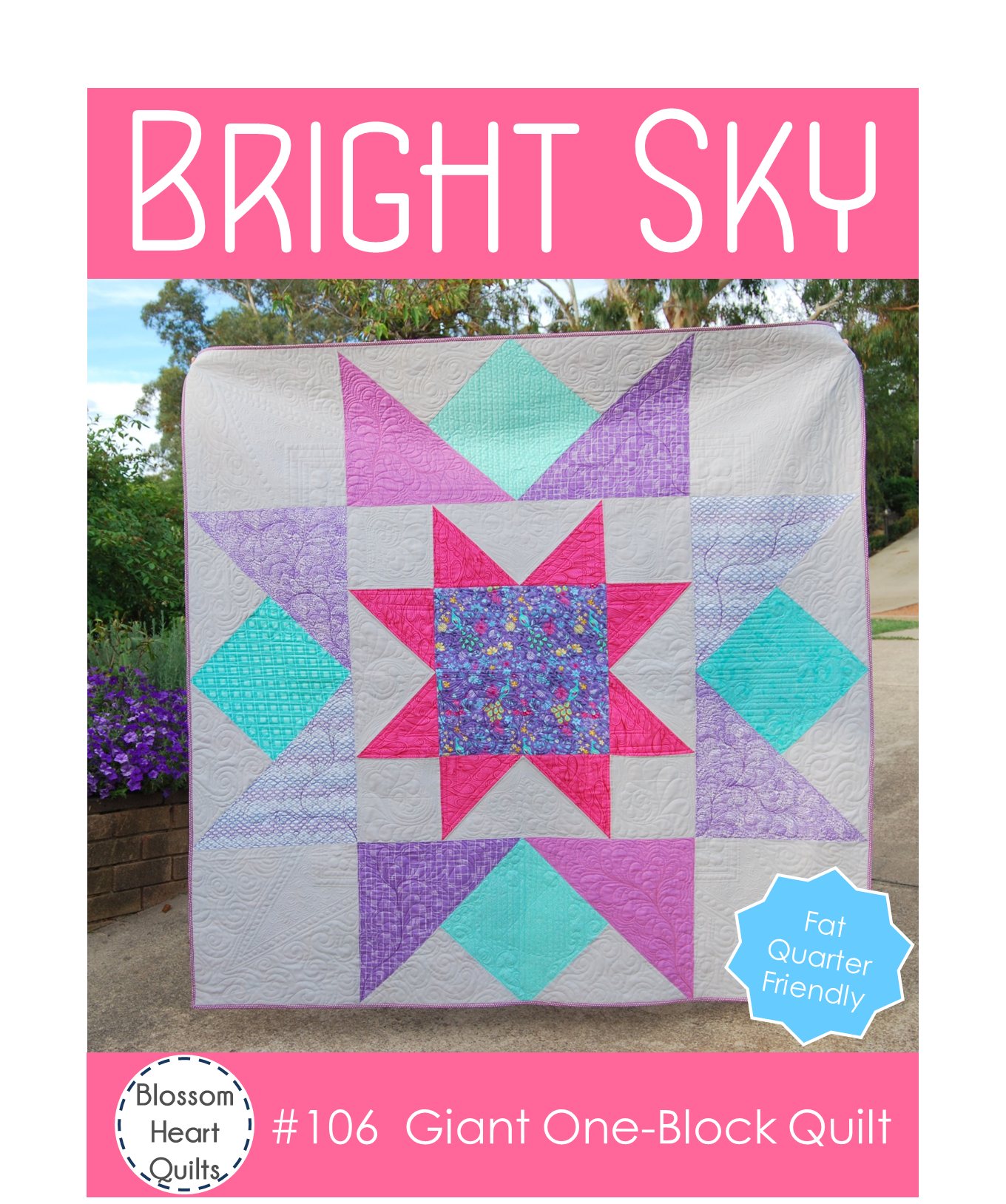 Plus, this also my first quilt pattern for 2014! As I mentioned earlier, this is a very fat quarter friendly quilt, meaning you can make it as scrappy or single-fabric-lined as you like using your favourite fat quarters. It is now available for purchase in my Craftsy store where it is at the introductory price of $7.95 until Friday (JST). And when you make your Bright Sky quilt, be sure to share it with me via email or my Facebook page or tag me on Instagram @blossomheartquilts and use the hashtag #brightskyquilt!
You can also see the amazing work my pattern testers did with this pattern here, showcasing a large range of fabrics, colours and styles!