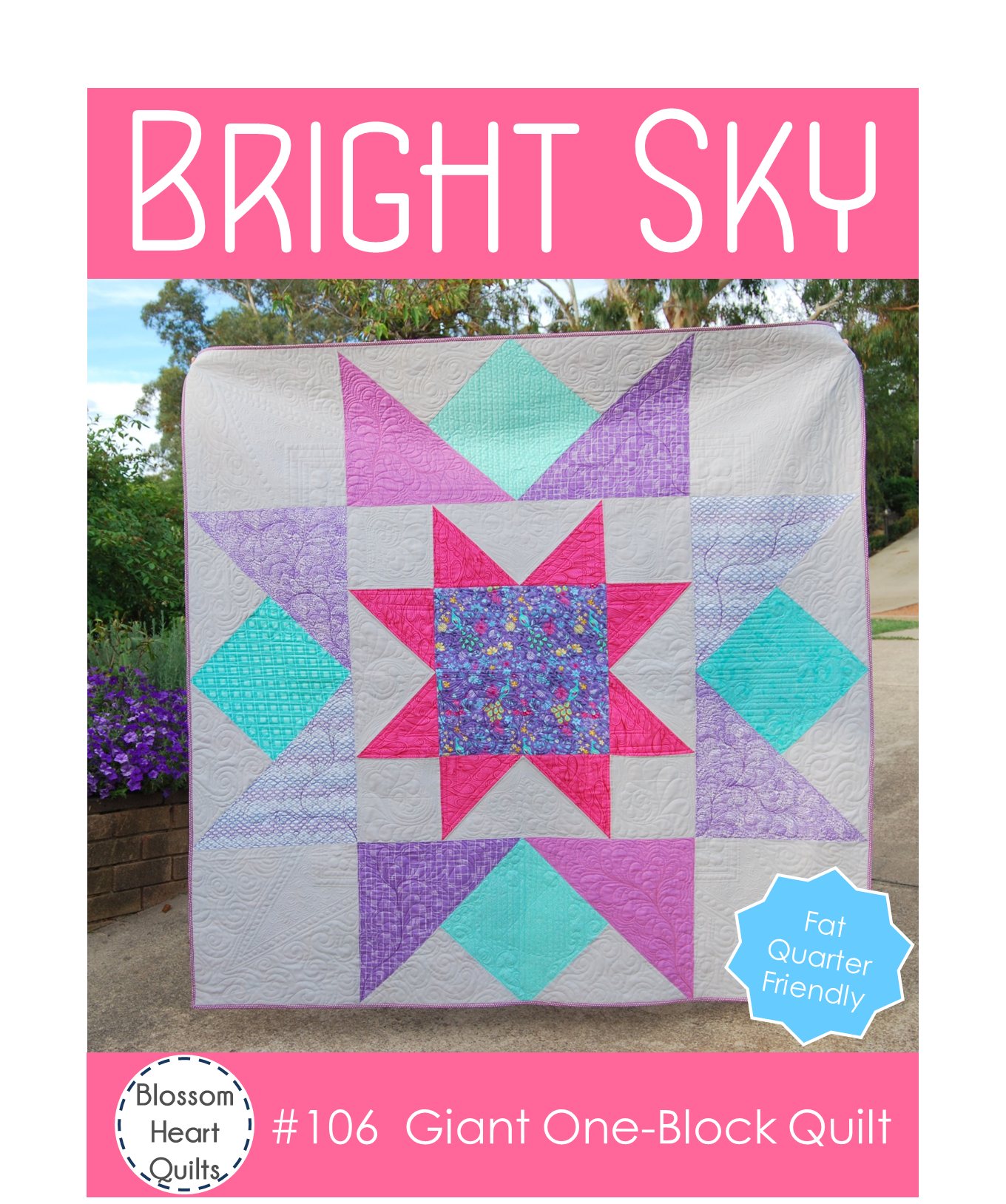 For each of my patterns, I have a pool of pattern testers working hard to iron out all the wrinkles in the pattern. They certainly earned their keep helping out with improving the math and techniques in this quilt – no half-sqaure or quarter-square triangle piecing makes for a great quilt top and some fine math work. You've seen my Bright Sky quilt and now it's their turn to shine!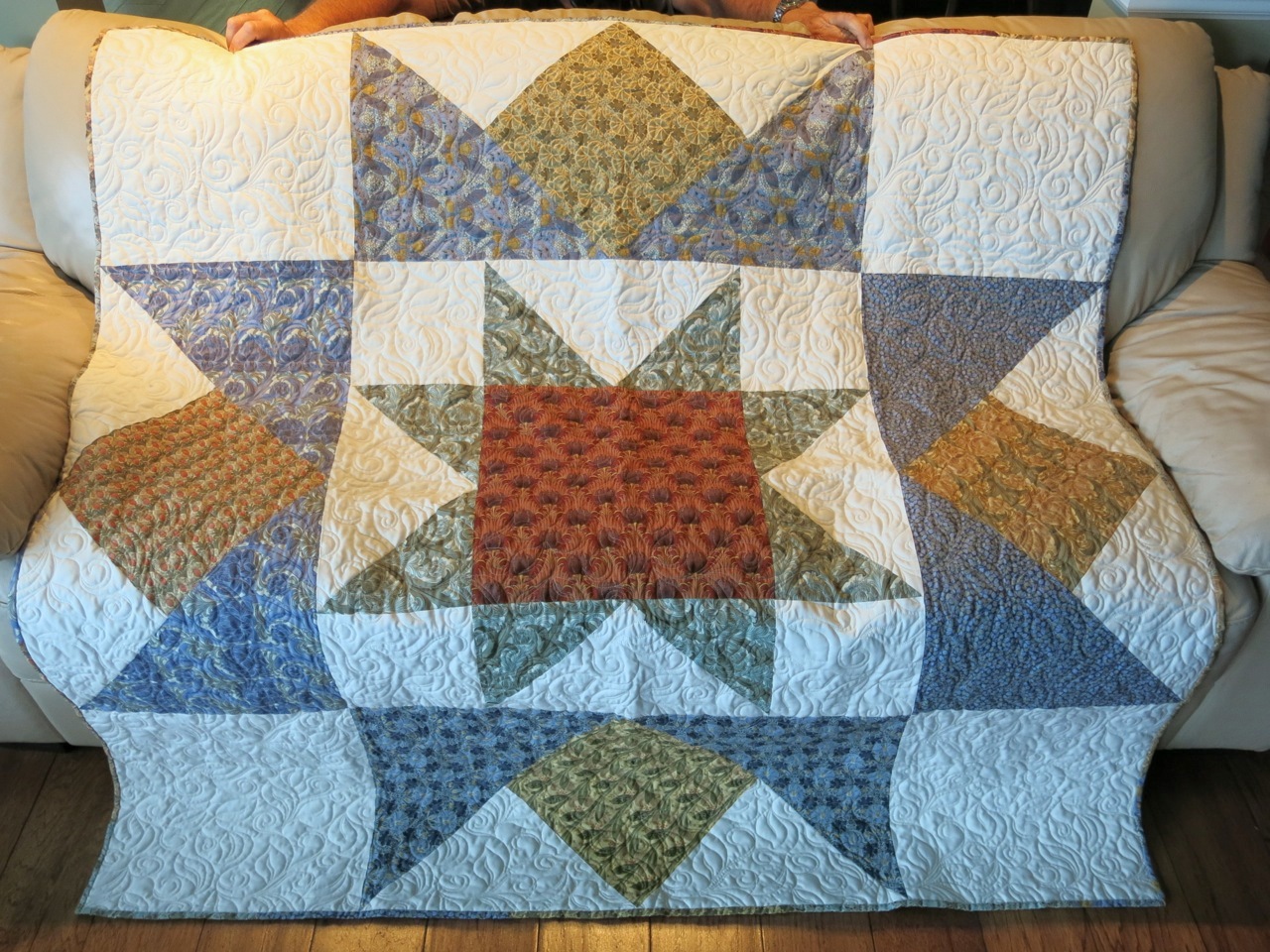 Marcy was the instigator of this pattern! She emailed me asking if a block pattern I had published in Fat Quarterly was for a quilt block or a full quilt, and well, the rest is history!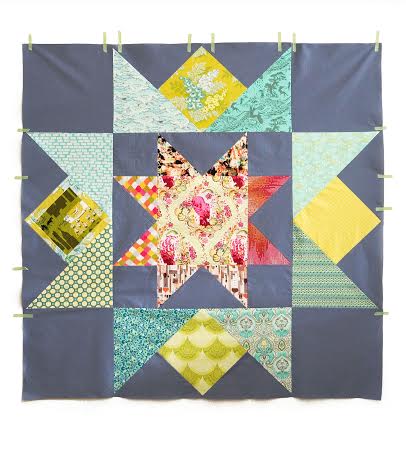 Jennifer made this stunning Tula Pink quilt!
Meredithe made this sweet quilt, with an awesome centre feature print!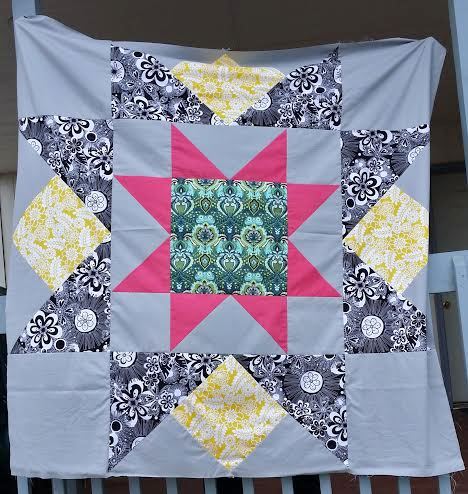 Shanna chose a stunning set of colours – this is currently my favourite colour palette in general, so I was thrilled to open an email and find this quilt!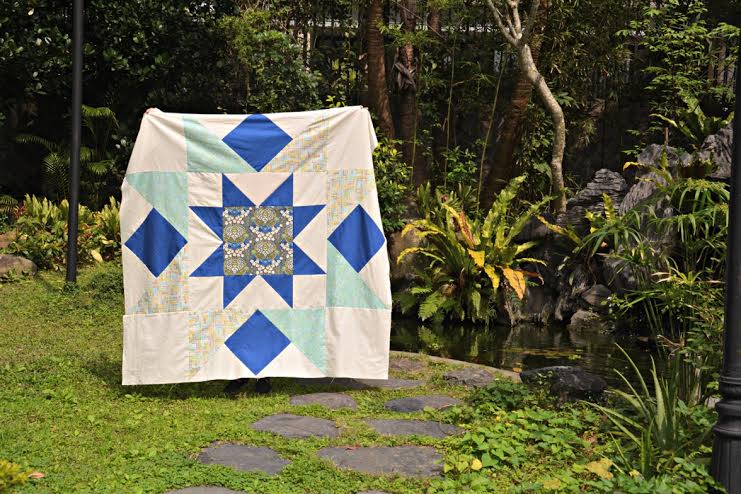 This is one of Alisa's first quilts! And what a fabulous job she's done, too!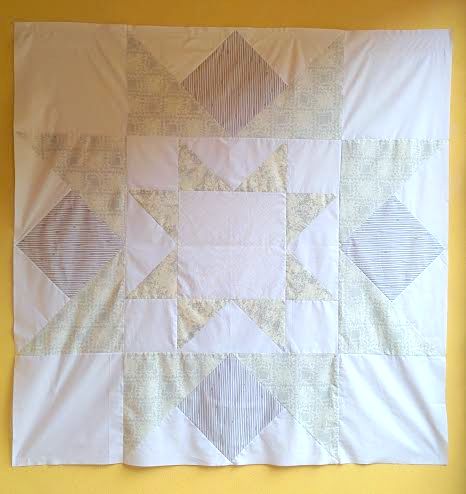 Nesta made this sweet, low-volume quilt. Very soothing!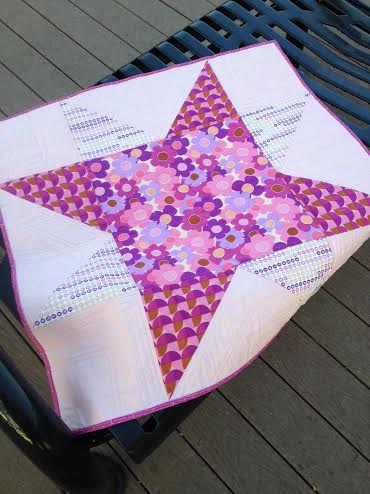 Lisa used Thesaurus by Thomas Knauer to make a baby quilt using the inner star. Loooove the purples! Very Radiant Orchid, in fact!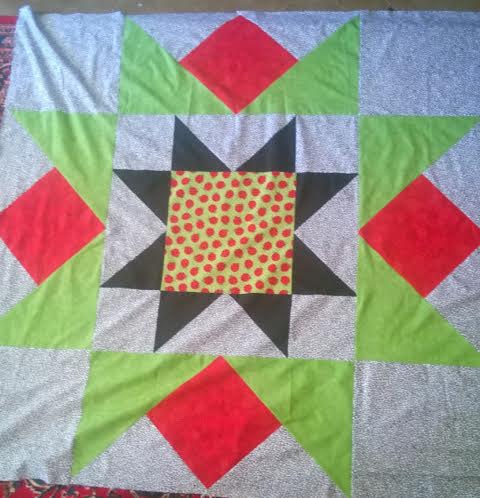 Suzie has gone big and bold with bright orange and green solids to compliment her feature print.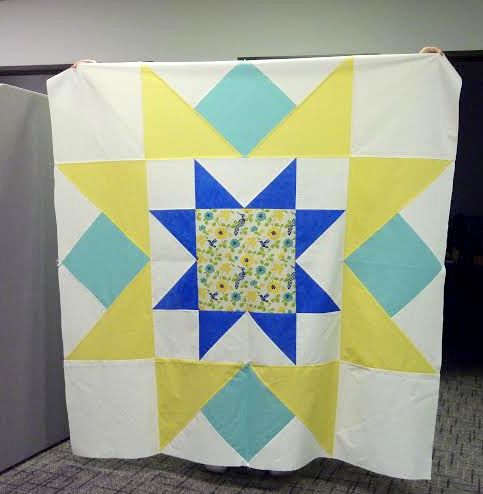 Shauna went for the coordinating solids too – that blue is a great match!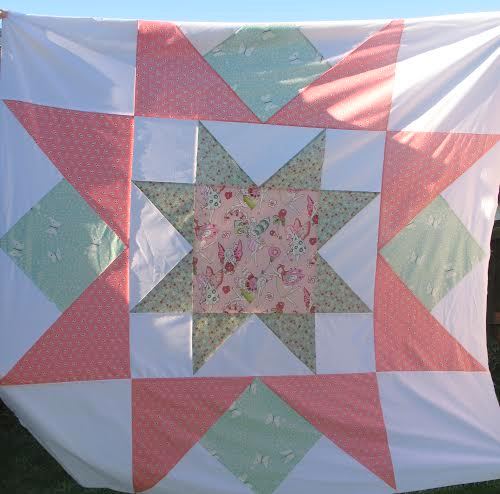 Rebecca pulled coordinating prints to match the sweet fairy print in the centre. Can't go wrong with Lizzy House butterflies!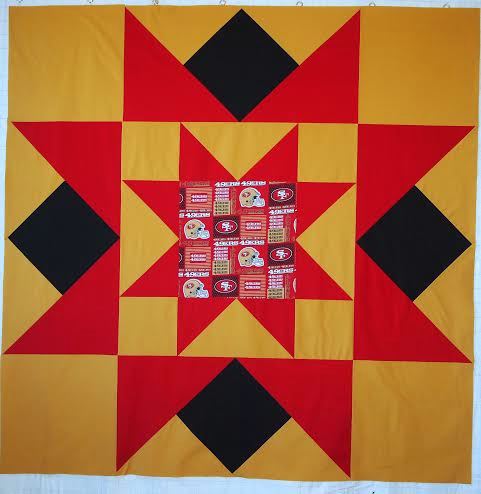 Marti is sending this quilt off to her son's room mate who is a big San Francisco fan… I'm guessing we're talking American football here??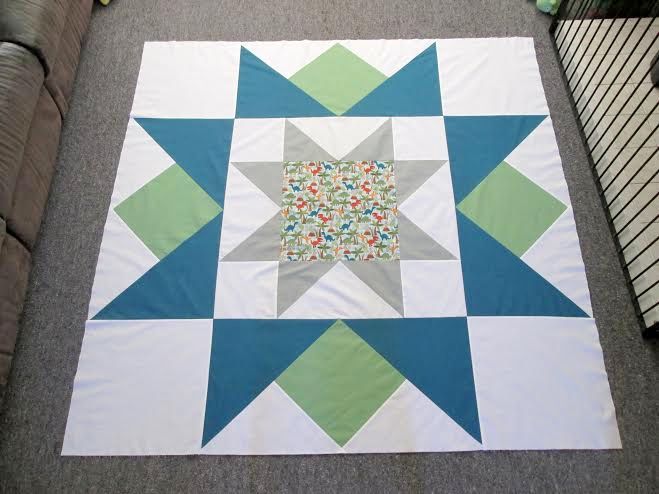 Fay's blues and greens are so serene! But dinosaurs always add more fun. Just ask my son!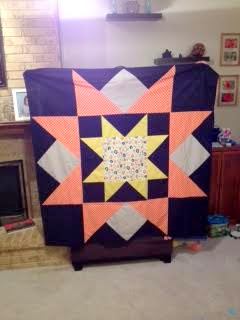 Angie went with a dark background, and doesn't it make the rest of the quilt pop?!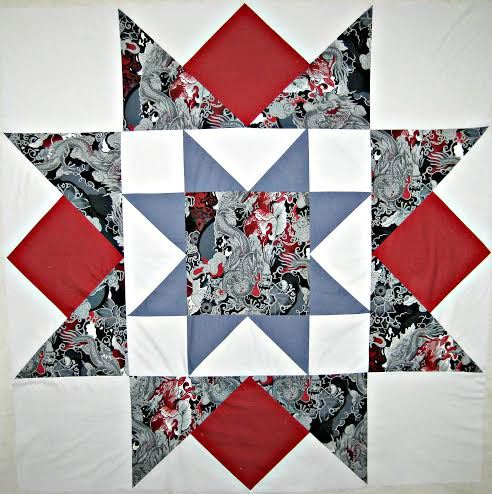 Ali went with the same print for the centre feature print and the outer star points – what a great effect!
Emily finishes off this fabulous list with her gorgeous and bright quilt – I love the scrappy binding!
Thanks once again to my incredible pattern testers for your invaluable help, brainstorming and patience!! Mwah!! As you can see, it is such a versatile pattern to suit the feel you need! It is now available for purchase in my Craftsy store where it is at the introductory price of $7.95 until Friday (JST). And when you make your Bright Sky quilt, be sure to share it with me via email or my Facebook page or tag me on Instagram @blossomheartquilts and use the hashtag #brightskyquilt!