While it may not be spring in these here parts of Japan, back in good ole Australia Spring Has Sprung! And I'm joining a fabulous bunch Aussie bloggers bringing you some spring inspired creations. If you're new here, welcome! I'm an Aussie ex-pat halfway through 3 years in Japan for my husband's job, and loving the life, the food and the fabric.
For me, spring is tulips; tulips are spring. Our springtime wedding flowers were pink and white tulips, and I think that must have started it all. When I saw a modern geometric tulip design on a handbag, I knew what I needed to create…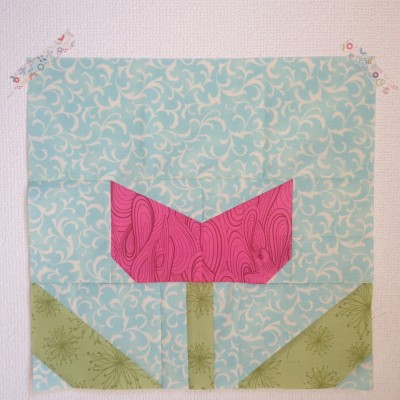 A modern tulip quilt block! This block finishes at 13″ x 13″ (13.5″ x 13.5″ unfinished), and is a quick to add a spring touch to your home – make it into a wall hanging or beef it up a little for a pillow cover!
What you will need
Pink:
2 – 4″ x 4.5″
Green:
1 – 1.5″ x 4.5″
2 – 4.5″ x 5.5″
Blue:
4 – 1.5″ x 1.5″
2 – 1.5″ x 4.5″
2 – 3.5″ x 4.5″
2 – 4.5″ x 5.5″
1 – 5.5″ x 13.5″
Use a 1/4″ seam throughout. Press all seams open unless otherwise stated.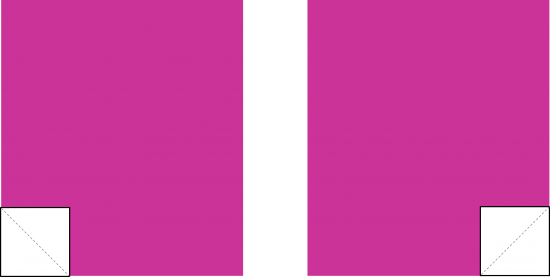 Step 1. Draw a line diagonally across the wrong side of two 1.5″ blue squares. Place one right sides together on the bottom left corner of one pink rectangle as shown above. Sew along the line, then trim 1/4″ from the seam towards the outer corner. Press. Repeat for the other pink rectangle – this time placing the blue square on the bottom right corner.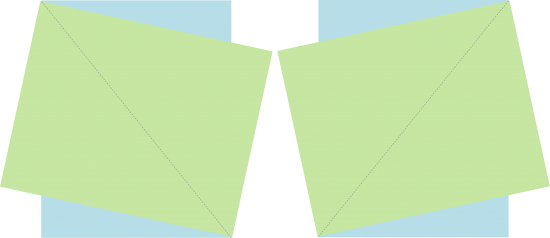 Step 2. Draw a line diagonally across the wrong side of the 4.5″ x 5.5″ green rectangles – one line from top left corner to bottom right of one rectangle; one line from top right corner to bottom left corner. Place right sides together on the 4.5″ x 5.5″ blue rectangles aligned like in the image above.

Step 3. For both pairs, sew 1/4″ from the line on one side. Trim along the line. Press and trim to 4.5″ x 5.5″ – make sure to not cut your points off. Keep the trimmings!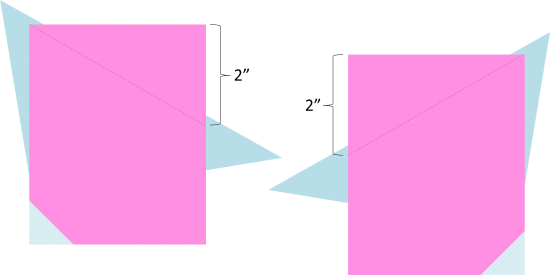 Step 4. On the back of each pink rectangle, draw a line from the top corner above the blue corner to 2″ below the opposite top corner. Place it right sides together with the blue scrap triangle from Step 3. The blue triangle should overlap the line by 1/4 for seam allowance, and make sure the top tip is close to the top corner. Sew along the line and trim the excess pink fabric. Press and trim to 4″ x 4.5″. Repeat for the other pink rectangle and blue scrap triangle.

Step 5. Repeat Step 1 with the remaining blue squares for the corners of your leaves.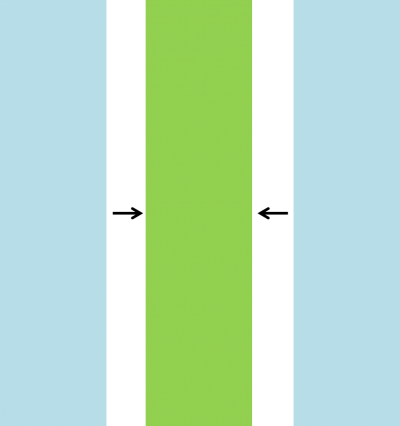 Step 6. Sew the 1.5″ x 4.5″ blue and green rectangles together like above.

Step 7. Sew your petal pieces together with the 3.5″ x 4.5″ blue rectangles.

Step 8. Sew the leaves and stem together.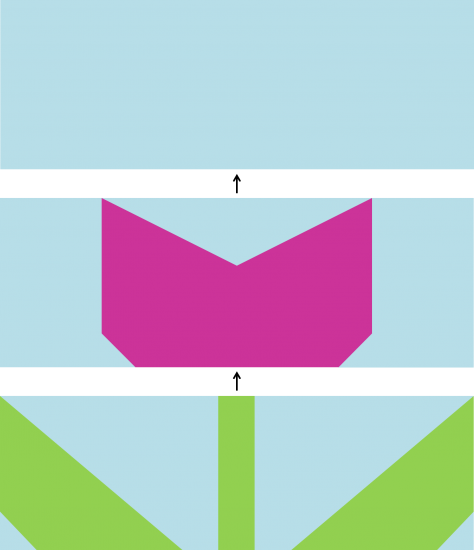 Step 9. Sew the remaining 5.5 x 13.5″ blue rectangle, the petals and the leaves together.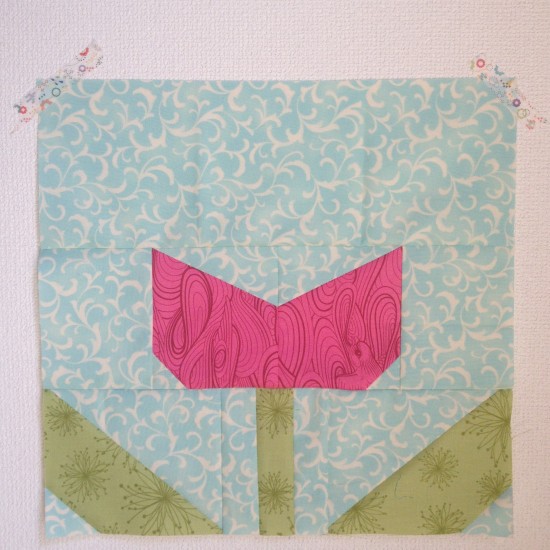 And there you have it! One modern tulip quilt block to utilise as you will.I used Comma for the stem and leaves, Tula Pink for the petals and Coquette for the background.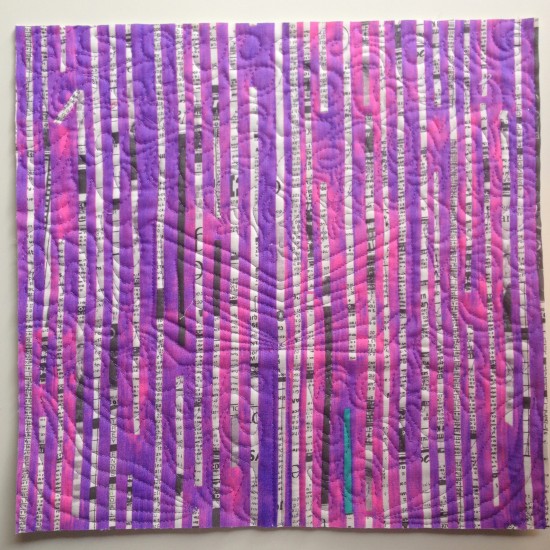 I made a mini quilt out of mine for a friend visiting me here in Tokyo. I used some Collage by Such Designs for the back and had some free motion quilting fun.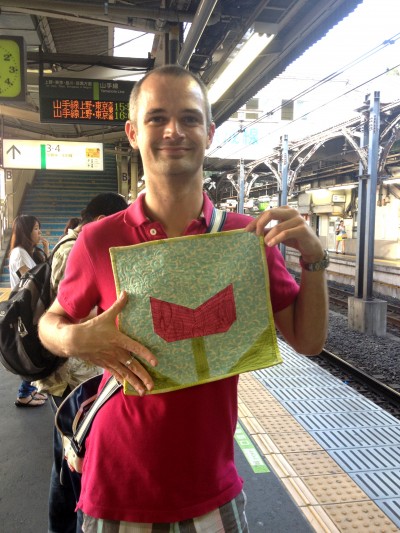 I used some more Tula Pink for the binding before delivering it to Ms Molli Sparkles! Look, it even matches his outfit perfectly! Joshua – I want a picture of your work space when you return! If you make this, I'd love to see it – tag me on Instagram – @blossomheartquilts – or on Facebook, or add it to my Flickr group!
You can go check out all the other spring inspired crafting and cooking and creating, as well as link up your own! Plus there have been giveaways each day, so go back through Jane's blog to enter them. Any springy creations can also be added to the blog hop Flickr group too.
Sunday 1 September 
Monday 2 September 
 Tuesday 3 September 
Wednesday 4 September 
Thursday 5 September
Friday 6 September
Saturday 7 September