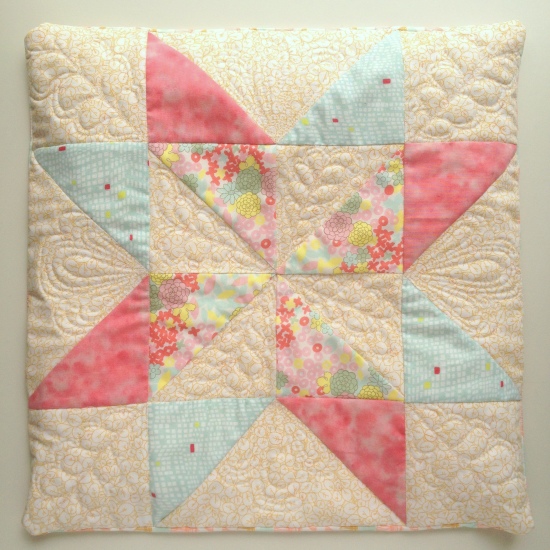 After we had a very fun and successful first round of our paper piecing Wombat Stew bee, we decided to expand our group a little more and welcomed Midge and Gina. Last year, Gina took it upon herself to make each of us a special birthday present, and I was also the lucky recipient of her Secret Santa present! Not to mention her very generous scraps and pieces of fabric that we send with each block we make. So I have been very blessed by Gina and her beautiful sewing! And when I was randomly assigned her for our birthday swap this year, I knew I had to really pack that parcel full of specialness!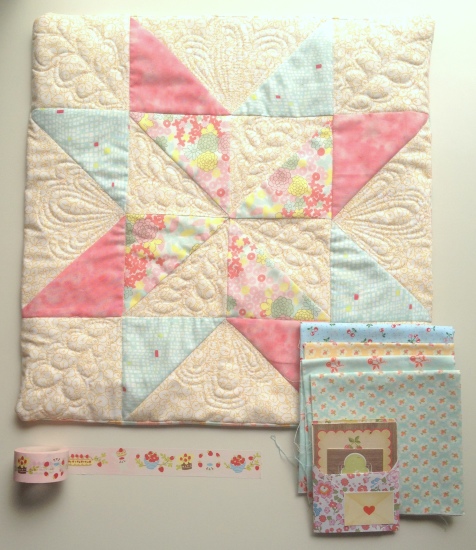 Fortunately, her colours are very similar to some of my favourites too – aqua, coral, pink, golden sunshine yellow… So when I was making up some test blocks for my Aurora BOM, I decided to multi-task and choose "her colours". As you already know, one was turned into a cushion cover. I also added some strawberry-themed stationery (a favourite 'thing' of her's) and some other special fabric I knew she would appreciate.
So a very happy birthday, beautiful Gina!! I hope you have a wonderful day!!