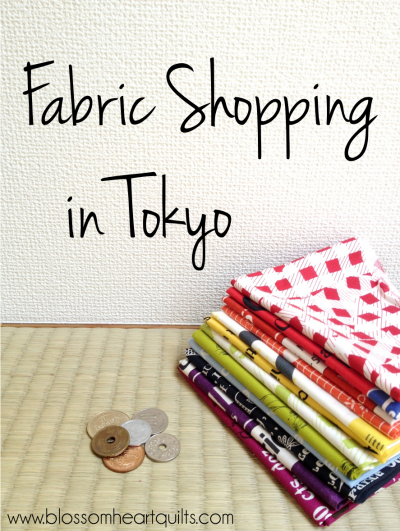 One of the most common emails I receive is asking for tips about fabric shopping in Tokyo. This is something I've had a little bit of experience with! And now I'm sharing it here for you too – places to go, tips for tourists and a bit of language to help you get that fabric cut. First on the list is where to go! Yuzawaya and Nippori Textile Town are the top two places to go for fabric shopping in Tokyo.

View Fabric Shopping In Tokyo in a larger map
I have marked everything on this map for easy hunting! Click through to view it larger and to navigate around.
Yuzawaya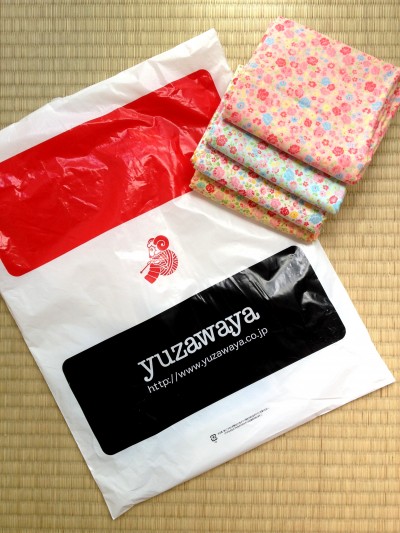 Yuzawaya aka ユザワヤ is the all-inclusive craft and hobby store – like Spotlight in Australia or Joann's in the USA… but better. With several locations around Tokyo, there's sure to be one near you! Yuzawaya definitely the number one place to go if you have to choose just one place to go, stocking loads of Japanese craft books and fabrics plus sashiko, embroidery supplies including DMC and Cosmo threads, notions, buttons, trims, zippers, patterns, books, yarn and more! They accept cash and credit card, plus cut your fabric in 10cm increments. There is a membership card available for 500 yen for one year that gives you 10% off full-price stock (7% if paying by credit card) if you know a friend with one to borrow or some Japanese to sign up!
**NOW CLOSED!** Shinjuku – Tucked away on the 11th floor of the Takashimaya Department Store, it's a small store but contains a large Liberty range of fabrics and accessories, a wall of colour-ordered Japanese blender fabrics and a few rows of designer Japanese fabrics. Getting there takes only 15 minutes on the JR Chuo Rapid (orange) line from Tokyo Station, or from anywhere on the JR Yamanote line. Take the New South exit and cross the bridge directly to the department store. This one is good for the situation where you're staying close and don't have very long to go fabric shopping.
Tsudanuma – Only 29 minutes on the JR Sobu Rapid (dark blue) line from Tokyo Station, this is the best Yuzawaya in Tokyo (in my personal opinion and from those who have done several in a row!) Take the West exit from the station and head for the big red ユザワヤ sign on the right side of the street opposite the Morisia shopping mall. The first floor has a huge range of fabrics, plus all your other craft supplies mentioned above. The second floor has a kimono fabric store where you can find cheap scraps and fabric seconds; as well as stationery and a big model train section to entertain the kids. The third floor has a large Daiso store full of 100 yen goodies – check out the stationery section for cheap origami papers and bilingual instruction books!
Right next door is a big book store – Maruzen – which carries a large range of Japanese craft and sewing magazines on the second floor. You can access this from the corner main entrance, or via the second floor of Yuzawaya.
Kichijoji* – Another Yuzawaya located inside a department store. This is on the 7th and 8th floors of the Marui department store out the South exit of the JR Kichijoji station, which you can get to in 29 minutes from Tokyo Station on the JR Chuo Rapid (orange) line.
Kamata* – This is the biggest Yuzawaya in Tokyo, spread across three different buildings! Building 5 is the one with all the fabric and sewing supplies, and you can get there in 22 minutes from Tokyo Station on the JR Keihin-Tohoku (light blue) line and then head out the West exit.
Ginza* – And right in the centre of Tokyo, is yet another Yuzawaya that is a 15-20 minute walk from Tokyo Station. Head out the Yaesu (East) exit and it's right near the Ginza Metro station.
Nippori Textile Town
Nippori Textile Town, or Nippori Fabric Town, is definitely the other place to go if you don't have much time to travel around Tokyo. Only 12 minutes from Tokyo Station on the JR Yamanote (light green) loop line, there is a whole street dedicated to fabric and trims galore! Don't forget to take plenty of cash as the stores only accept cash. From the JR Nippori Station, take the East exit and head to the far right corner street of the "square" outside.
FOOD TIP – At the station, you'll find a few little restaurants. I highly recommend the Tempura Tendon Tenya for noodles, rice and tempura meals. Delicious, cheap, filling, and they have an English menu!
Tomato – The popular Tomato store includes several locations, but the one quilters want is the four-story building on the lefthand side of the street as you walk from the station. The bottom floor is packed full of clearance fabrics starting from 105 yen ($1) per metre! The fourth floor is where you'll find all the quilting cottons, including Echino, Kokka and licensed fabrics. You order fabric here by the metre, and hunt high and low on the shelving and in all the corners, as you never know what bargains you will find! Heather Ross for 400 yen ($4) a metre? Melody Miller for 600 yen ($6) a metre? Gotta find it!
The Anonymous Shop – I don't actually know the name of this store! There is no signage, and it's tucked under a tall building. But it's right opposite the big Tomato store, second building from the corner. Downstairs is packed full of cheap precuts and remnants, and upstairs you can find most of these precuts on the bolts. A real treasure trove for traditional prints on cotton, as well as amazing geometric prints.
Mihama – This is the place to go for smaller precuts of designer Japanese prints and Molli Sparkles Approved. It's on the same side of the street as the big Tomato store and on the first corner heading back to the station (or the corner just before Tomato if coming from the station!). Around the corner is a second building of fabric, so don't forget to check that out too. We're talking 2 metres precuts of Kokka and Echino for $6!
*Stores I have not yet visited but either Googled or have friends recommended – I will update when I have!
Other Resources:
My Japanese Language Tips for helping you work out the money and numbers for purchasing your fabric!
Tokyo Craft Guide – This website is run by two foreign ladies living in Tokyo and is full of great tips for craft shopping in Tokyo. Their e-book is a fabulous resource for finding all those little out-of-the-way treasure spots to get to the really unique finds.
Yuzawaya website – In Japanese, but use Google Chrome to auto-translate what it can!
Tomatoes and Jasmine's guide to fabric shopping in Tokyo