Oh my goodness, we are on the home stretch, folks! But first, the final weekly winner of the Geode quilt along for the Aurora pattern iiiiiiiiis… @quiltsewpretty! Congratulations, I'll DM you on Instagram.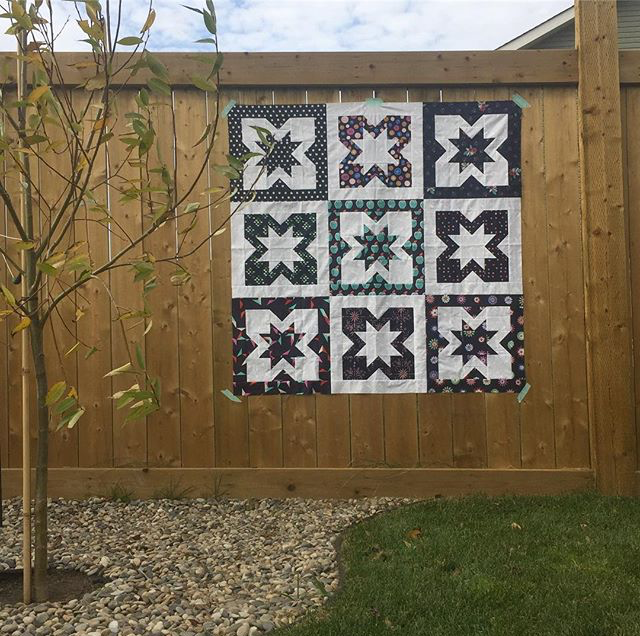 Party party! We have reached the final official blog post for the Geode QAL, where it's now a case of finishing up our quilts before sharing them. But fear not, that's just the quilt top that's needed to enter for a Grand Prize! And as for blog posts between now and the end, I will be sharing my own Geode quilt's journey as I back, baste, quilt, and bind it, and a few tips, tricks, and how-tos along the way.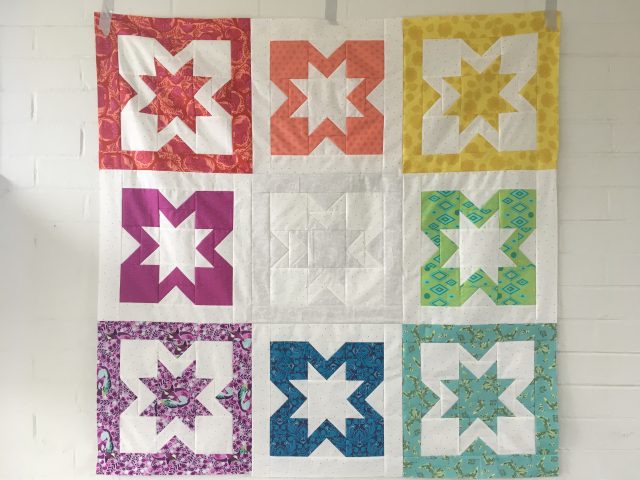 How To Enter
As Geode comes in four different sizes, I've separated them out a little, as there is a big difference between the little 9-block baby quilt and the 36-block king quilt! Plus an added cushion category.
To enter your Geode projects at the end for a grand prize, remember that cushions must be fully finished and stuffed, the rest may just be the quilt top. And also, the grand prizes are open to both Instagram and my Facebook group from 7:30am October 30 to 7:30am November 27 (AEST).
Instagram – To enter via Instagram, simply share your finished project from 7:30am (AEST) Monday October 30 using #geodequilt. Only projects shared after my post that day will be eligible, so if you have already shared it, simply share it again during the grand prize time frame. Remember that your profile must be public for it to show up on the hashtag. You can see what's been shared so far right here.
OR
Facebook group – If you don't have Instagram, then join the Blossom Heart Quilts group on Facebook, and today I will make a post where you can leave a photo in the comments to enter there instead.
Please use just one method to enter. Instagrammers, you are more than welcome to share your Geode quilts in the Facebook group too! But just share it as a normal photo post, not on the official entry post.
Prizes
Cushions
Oh yes, if you're just wanting to have a little nibble of the Geode pattern by making a cushion, then go right ahead! Make one block and add a border if you want it bigger. One Geode cushion maker will win a bundle of all four Making Merry paper patterns. Right in time for Christmas creating! Open internationally.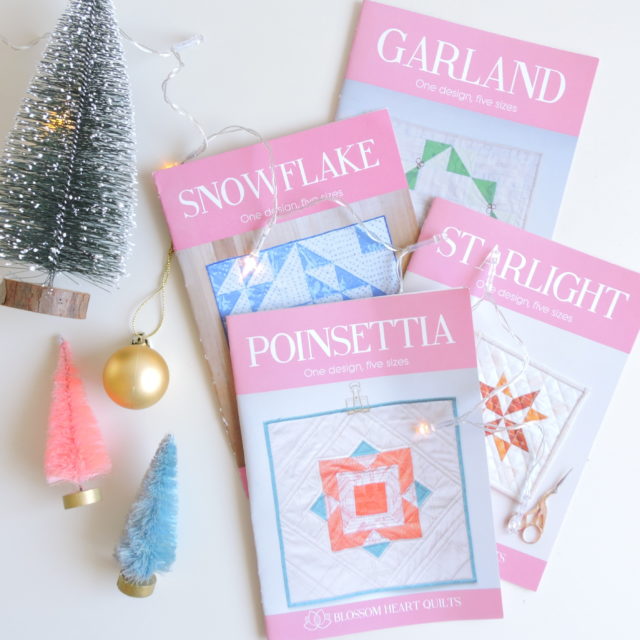 Baby Quilts
One lucky baby Geode quilt maker will win a 3-month subscription to Ava & Neve's Liberty Society. Open internationally.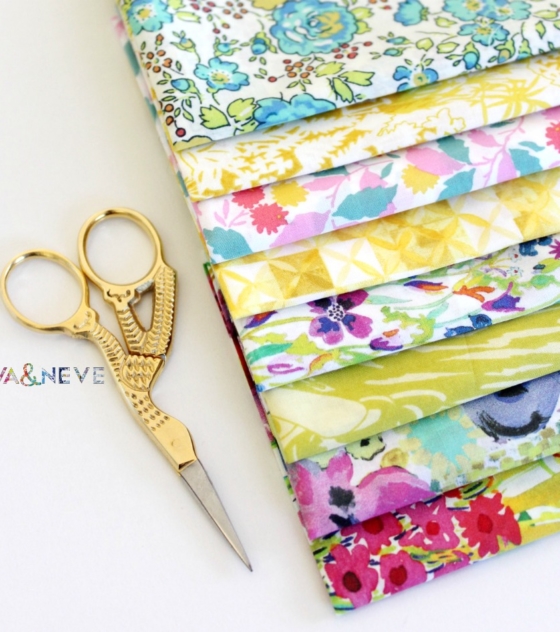 Other Quilts
If you make a throw, queen, or king-sized Geode quilt, then there's one prize for the Australian quilters, and one for the international quilters.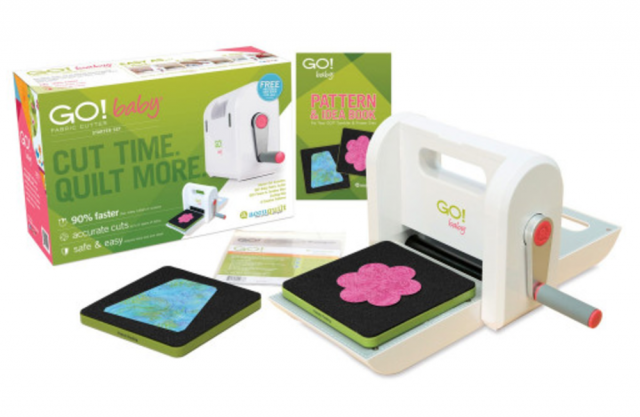 Aussie prize – A BabyGO! fabric cutter from AccuQuilt Australia, or dies to the equivalent value if you already have an AccuQuilt cutter.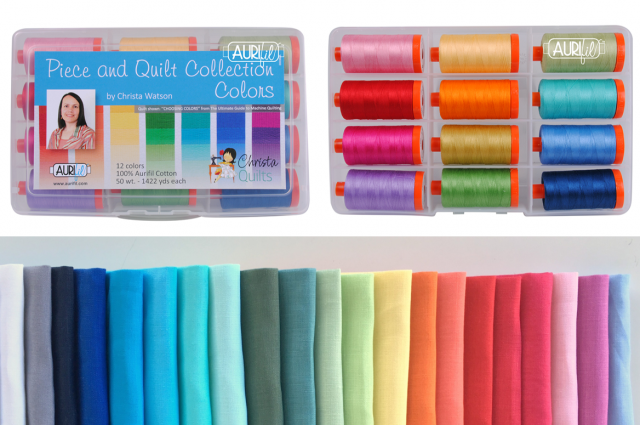 International prize – A large Aurifil box of Christa Watson's Piece and Quilt Collection Colors
+ winner's choice of 2.5m of linen from The Strawberry Thief (whole or 10 fat quarters!)
I am so excited to see all of your quilts pop up everywhere! It's been so inspiring to see all the different fabrics and colours being used. You guys have ROCKED this QAL! And hey, there's still four weeks to go to finish your quilts, so if you haven't already, you could jump on board right now. Grab the pattern – in store and on Craftsy – and go!