I'm loving being a part of a quilting bee this year with some of my closest quilty friends! It's such a great group, and the queen bees so far have been choosing the most gorgeous blocks and colour palettes. That's always such a perk, because it's much more fun when you get to play with pretty fabrics each month!
Last month, Eleri chose the Wanta Fanta block, and in a riot of colours! It did challenge my stash a little, as I don't tend to stash either multicoloured prints like the navy ones she requested, nor the dirty yellow/green/chartreuse type colour. So I had to do a little bit of shopping… ohhhh no 😉
For this month, Kat chose the Ripples block. Her colour palette is to die for! So bright and cheery! These blocks have a lot of HSTs to make, so I pulled out my AccuQuilt and whipped the fabric through. It was my first time making half-square triangles using the AccuQuilt, and it does take a little bit of practice – sewing along the bias edge means needing to be gentle with how you feed the fabric through your sewing machine; and, being careful with the seam allowance as these are made to size. No trimming needed! Amazing!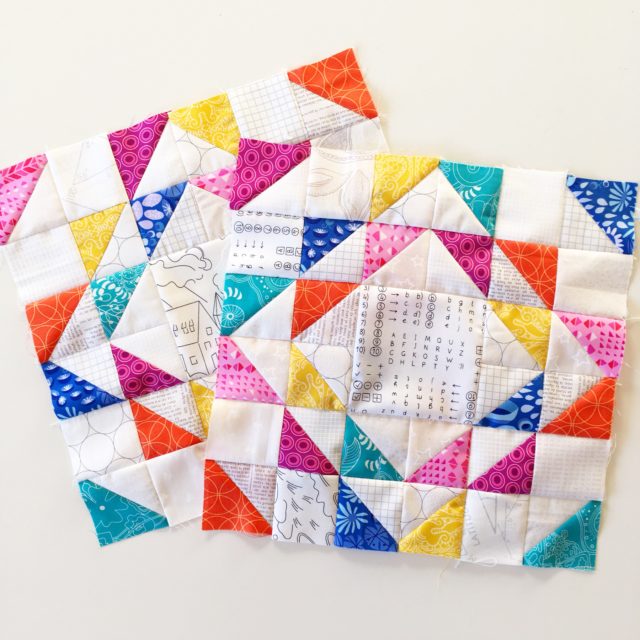 Next month, rumour has it we'll be making Fizzy blocks, in another fun colour palette. I'm excited to use a different quilting technique for this bee – curves! You can see all the different blocks being made on Instagram under #missbhavenbeegood for our bee.