Last month, I finally bought some of my favourite print from Les Fleurs by Rifle Paper Co for Cotton + Steel and a fat eighth bundle of their latest range, Wonderland. I soon added a few more fat quarters bought at AQC, and that night, started sewing with it all. Unheard of around here, for "just because" fabric purchases to be so quickly used!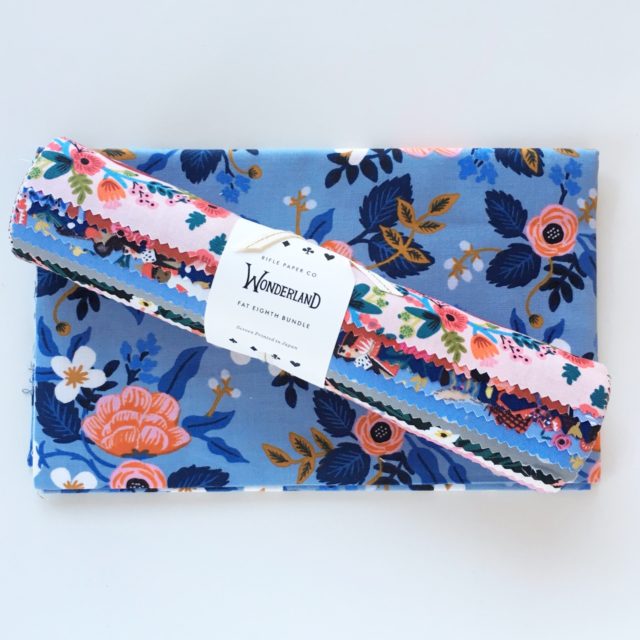 I knew I needed to fussy cut the Wonderland prints, with the little portraits, and the cups and saucers, and cakes… So I pulled out some leftover grey solid (I'm pretty certain it's Kona Slate), and got to work.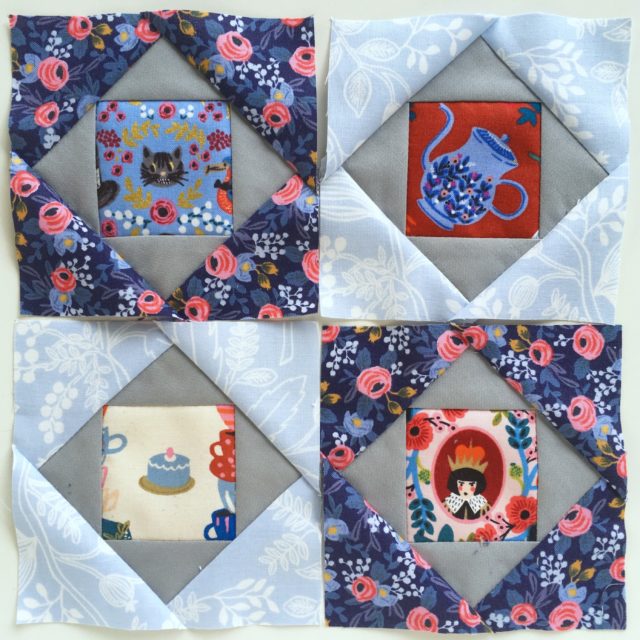 I. Am. Obsessed. It's turned out sweeter than I had even thought possible! I was worried that the busy prints might become a bit muddied, but the grey is the perfect colour to space it all out a bit.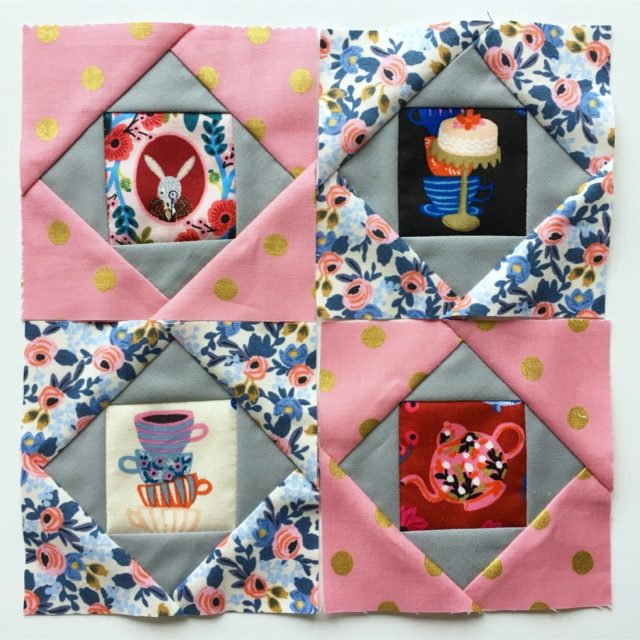 I'm not even sure what I'm going to use the blocks for, or even how many I'm going to make. I'm even tempted to keep it to a minimum and make a bag from them, using the big Les Fleurs print to do so! We'll see.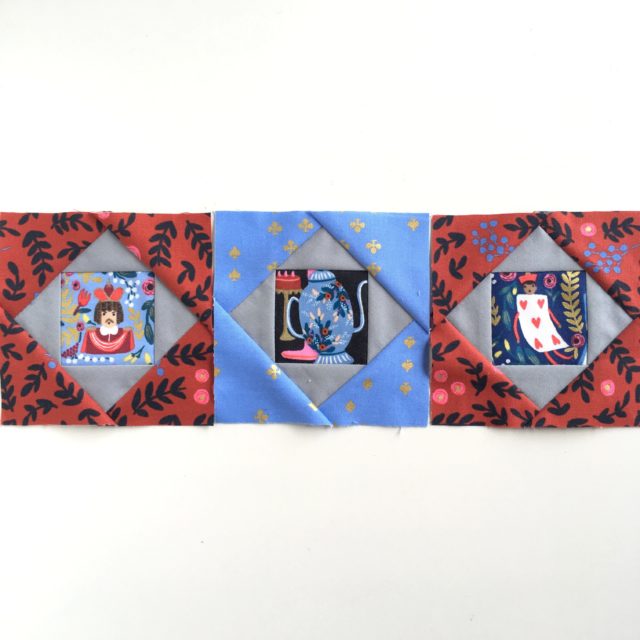 Although I do think it's a case of "this is my one chance" to actually use these prints in all their glory; getting it out of my system, if you will. So I do want to make sure I've fully gotten it out of my system and not sell myself short! I've got a couple of deadlines I need to finish off first on the machine before I move on with these, so I've got time to decide.