Hello, Sunday Stashers! I'm your hostess with the mostess for this week, while Molli swans around Singapore. It was perfect timing to help, because I recently got a big box of goodies come in.
A couple of weeks ago, I found out about a fantastic deal happening. Connecting Threads currently has free shipping to Australia on orders over $75, and on top of that, they have a big sale on notions and tools, and books (until June 12, 2017). So, even with some friends adding in a couple of bits and pieces to my order, I had no problem reaching the $75 threshold! Especially once my friend pointed out that the Portable Design Wall was 30% off.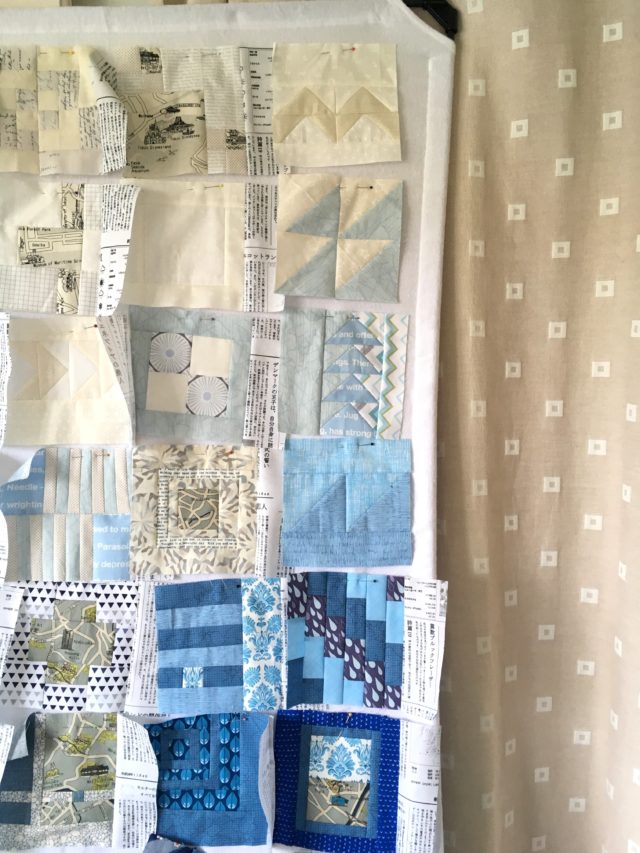 This is something that I've been dying to get, and was waiting for it to come up on Massdrop again (where most of my friends have gotten theirs from). But no longer! I've used it this week to work out my Tula Blue quilt layout, and it was perfect.
I was also very excited to finally upgrade two of my rulers to Creative Grids ones. They're my favourite brand of ruler, and I had been waiting for my Birch 12.5″ square ruler to die, but the sale made that happen much quicker! And while I was at it, I picked up the 6.5″ x 12.5″ too. I also finally bought myself an Add-A-Quarter ruler, after years of foundation paper piecing! Psst – I'm actually currently on retreat, where I'll be doing some foundation paper piecing and I'll be sure to chat more about using this ruler over on Instagram – I'm @blossomheartquilts!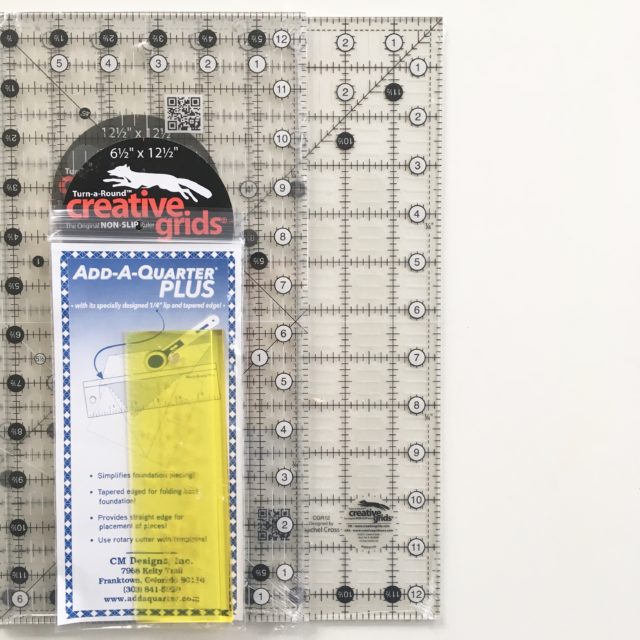 And what online order would be complete with just a little bit of fabric?! I checked out the clearance fabrics and picked up a great shade of purple, and some Cotton + Steel… chartreuse? Not quite sure what you'd call it! Plus, one always needs more needle minders, especially when they're adorable like this Sublime Stitches one.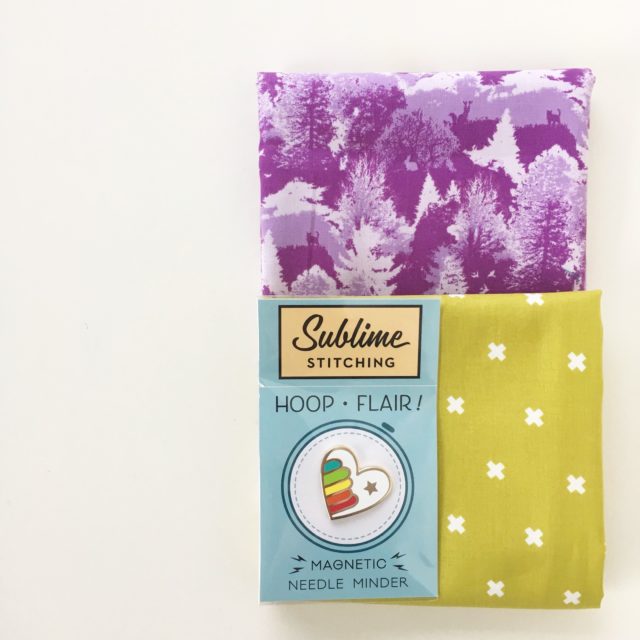 I also had a super fun package arrive – my gorgeous friend Elisabeth has written a fantastic book with her friend Nichole! The Fussy Cut Sampler is packed full of gorgeous tips and tricks for working with fussy cutting, one for each of the 48 blocks included. I'll be sharing more about this book later on!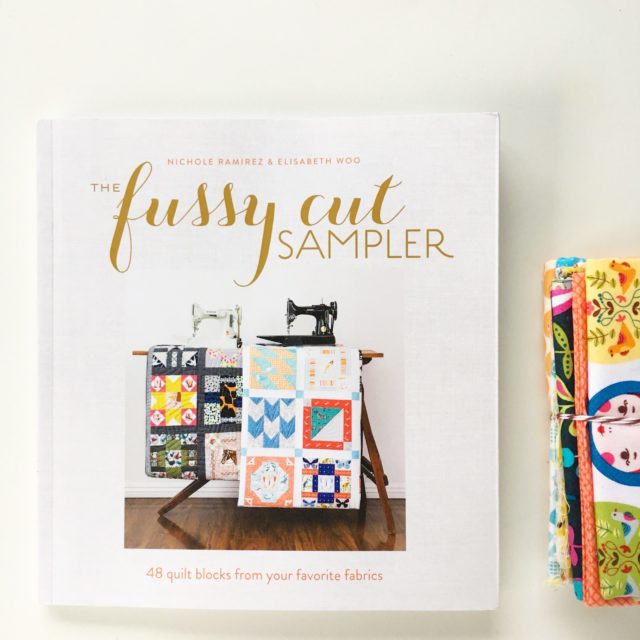 So what have you been stashing? Do link up and share!
Loading InLinkz ...