Uh, excuse me, how is it nearly the end of April?! We're a third of the way through 2017, guys. So I'm just scraping it in with my mini Arcturus block for the month! This month, I cut into some larger pieces – some fat sixteenths from Ava & Neve. The latest bundle had some perfect prints that were still pink-based but introduced something other than pink or purple. A bit of yellow and green in this one.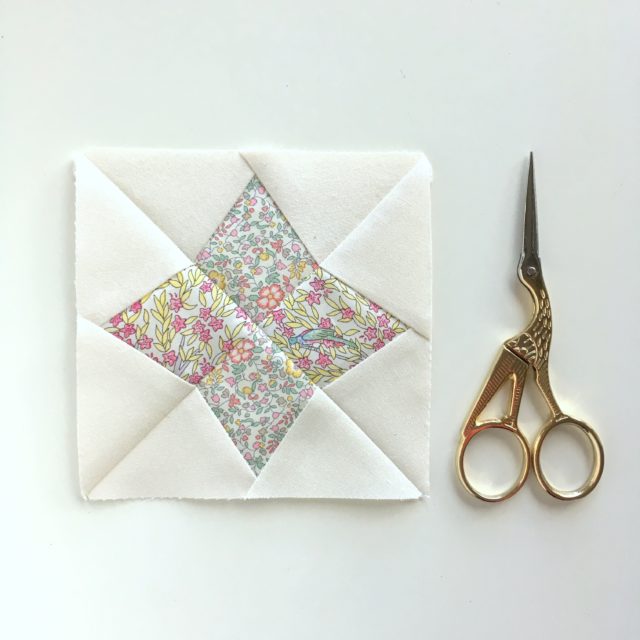 And yes, that little bird was carefully placed – he's fond of hiding! Once again, I reduced the pattern to 40%, so these blocks now measure 4 1/2″ instead of the full 10 1/2″ as normal. There's only a couple of more days to grab this pattern for free from my Craftsy store before it becomes a paid pattern!
Post contains affiliate links, thank you for your support!