It has been thrilling to see so many of you jumping on board with the mini Milky Way Sampler blocks! They're so much fun at such a little size, and it's a great way to use up scraps. I'm using up scraps of Liberty and Kona Oyster to make my 4″ (finished) mini Milky Way Sampler blocks, which I do by printing the pattern at 40%.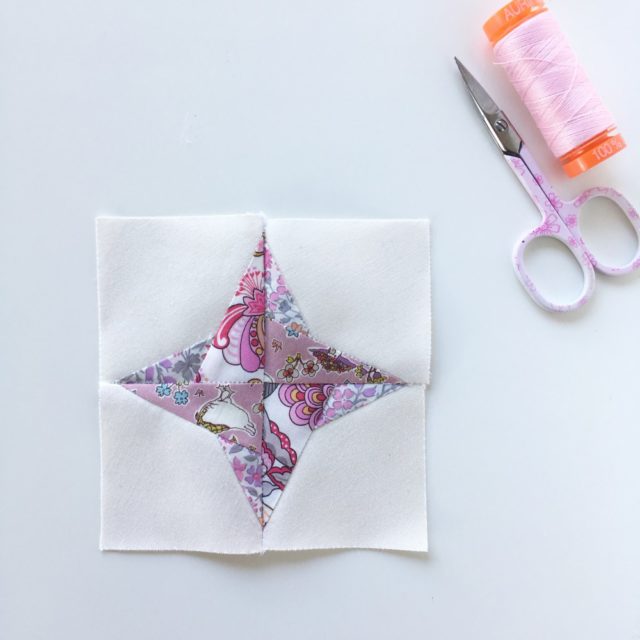 I'm not entirely sure what colour palette I'm going for overall, but I think I'll stick with the soft and sweet prints, which means mostly pinks. There's plenty of those around here! It's just tricky trying to keep the contrast between the prints. That'll be trickiest when it comes to doing Celestial – the 13th block from the Bundle.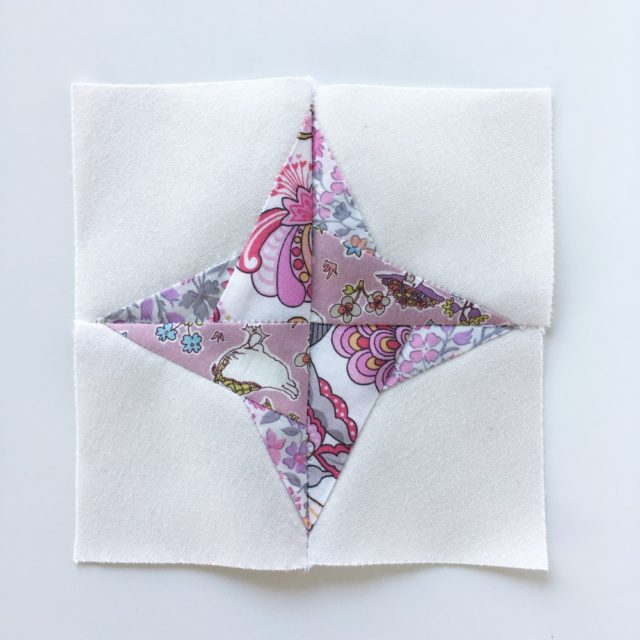 But it's going to be a pretty pillow, that's for sure! Hmm, maybe I should introduce some more purple?? What do you think?
Post contains affiliate links.