So, who is joining in the crazy undertaking of #100blocks100days? That is, making all 100 blocks from Tula Pink's City Sampler book in 100 days? I am. And only because I am bulk cutting and bulk sewing in batches ahead of time, let's just get that out there up front! But, I'm only sharing them one by one on the allotted days. I'm behaving!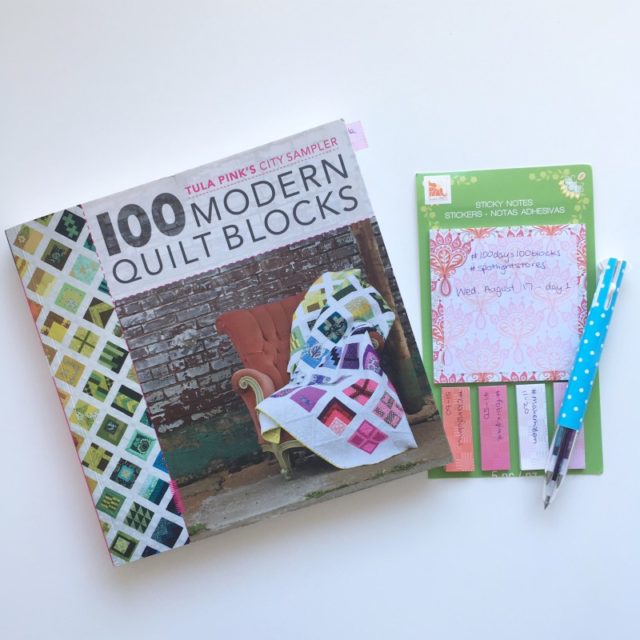 Don't know what I'm talking about? Read this. In the meantime, let me share my plan! The reason why I want to make this quilt is because 1) I've had the book forever, 2) I'm a sucker for a fun sampler quilt (duh!), and 3) it can make a big-ass quilt. Big enough to go on our queen bed, and let's face it, without the QAL pressure, it'd probably take a long time to ever happen, because 90″ x 90″ or so is a BIG quilt to commit to making. But, it did mean deciding on a colour palette that I would be happy to have on our bed "forever". Gulp! That's a big decision to make so quickly!
My husband was pretty cool with whatever I chose, as in, no help whatsoever. He suggested the Moroccan colours I so love, but I wanted something a bit more neutral and serene, and to pay homage to our time in Japan. Which meant indigo and navy! But then I had to add in some colour play. How could I not?! This is what I ended up pulling from my stash: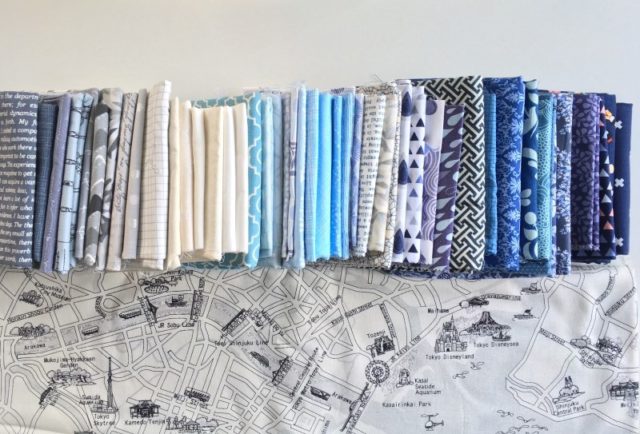 I didn't have any idea how to work in the map fabric, but I've ended up fussy cutting bits and pieces out of it. I've also since added the coloured version of the map (light/grey blue with dark blue and light green bits and pieces) when the lovely Caroline shared some of her's with me. Whatever remains will be pieced into the backing.
Are you playing along too? What have you chosen?! You can follow my quilt's journey by checking out #tulabluequilt on Instagram.
Save