Hello again! Sorry about last week… as some of you noticed, we were having major internet problems, and Sew Cute Tuesday was a casualty of that last week. Now that it's all dealt with, and from an optimistic point of view, it did give me a lot of sewing time. Which was needed so as to finish up this magazine commission…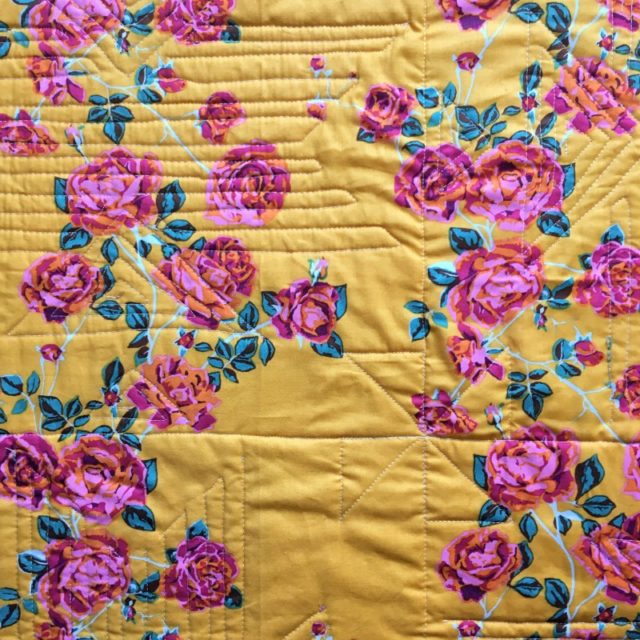 I've also started to get organised to sew along with Angie's Tula Pink #100blocks100days quilt along on Instagram. As it can make quite a large quilt, I have decided to make it for our bed. At long last, a full-sized quilt for our bed! Which means deciding on a colour scheme for it that would go with our bedroom. Except that as we've just moved countries, our bedroom doesn't have anything in it other than our mattress on the floor… sooooo, that means decided what look I'm wanting to go for in our bedroom from scratch! Ah, the pressure! I'm currently thinking about using my Japanese indigoes and navys, and adding in as I go. I need to pull them out and have a play!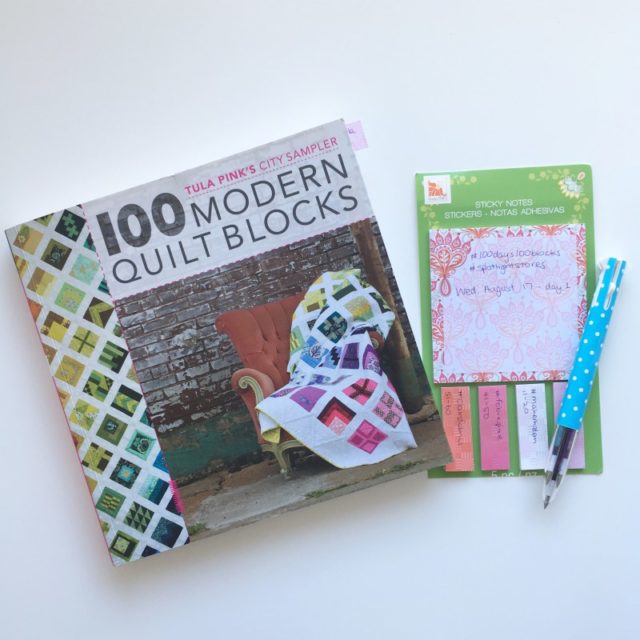 And most importantly, I have been getting out and meeting friends for the first time, ones I have been talking with for a long time online! This is a shot of me stitching some binding for a baby quilt for Very Snuggly Quilts at the end of our day at the Melbourne Quilt and Craft Fair on Saturday. Stitching and nattering away!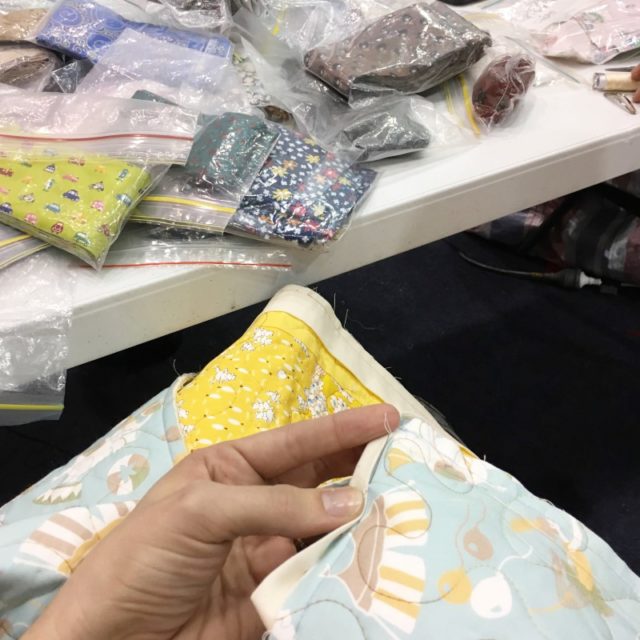 Look at me, I remembered that it's the first Tuesday of the month! And that means it's time to show off a bonus post to do with this month's theme of storage and organisation. Oh yes, something completely different… It's a little selfish, as I'm still trying to settle into my new sewing space and organise myself efficiently. I purchased a little  4-drawer unit that I had used up in Cairns and liked, but as for organising my stash, etc? SIGH. So, please inspire me with your sewing storage and organisation tips and tricks and makes and tools!
And now it's time to show off what you've been up to! Don't forget you can link directly to an Instagram pic too! So if you want to link from there, you can do that too – link up as normal, and use #sewcutetuesday and @blossomheartquilts on IG to help us find you from there too.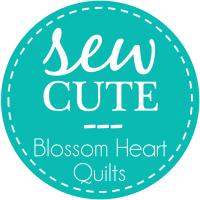 Loading InLinkz ...
Save
Save
Save