My name is Kelly and you can usually find me over at A place of my own. Today though I am taking a little break from my home on the South Coast of the UK and helping Alyce with hosting Sew Cute Tuesday while she is in the process of moving home. I saw an Instagram picture of her packing her fabric stash into a suitcase this week. I dread to think how much mine would weigh. We are hoping to move house soon so I might be packing it all into boxes soon.
I haven't been doing a lot of personal sewing this year – I started a City and Guilds course in Textiles in October last year and so most of my time is taken up making samples and writing about what I would do differently if I did them again. This is a huge change for me as I have been sewing for six years and that has been all about the end product whereas this is much more about the process.
I thought I would share a couple of my samples along with the images that inspired them. I have to have a theme for my course and I have chosen Street Art – I live near London and love spending time wandering the streets photographing the amazing artwork that pops up.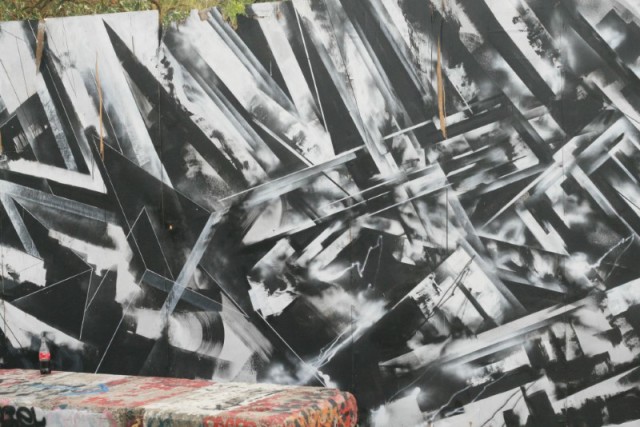 My inspiration image for one of our first pieces of work. This photo was taken just off Brick Lane in London of a wooden barrier.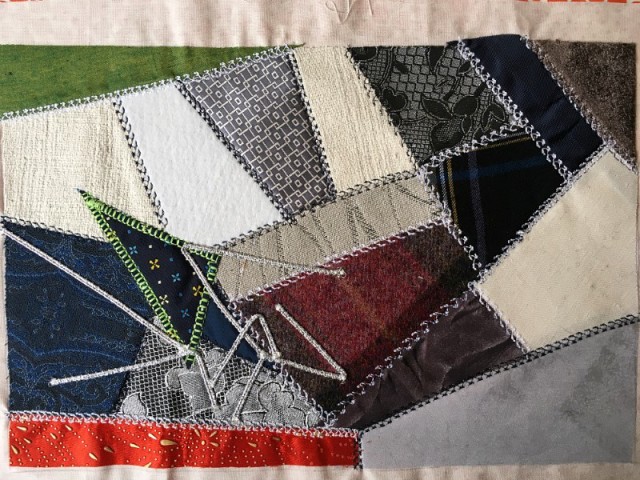 My inspiration recreated in crazy patchwork. Not my favourite thing to work in but an interesting experience.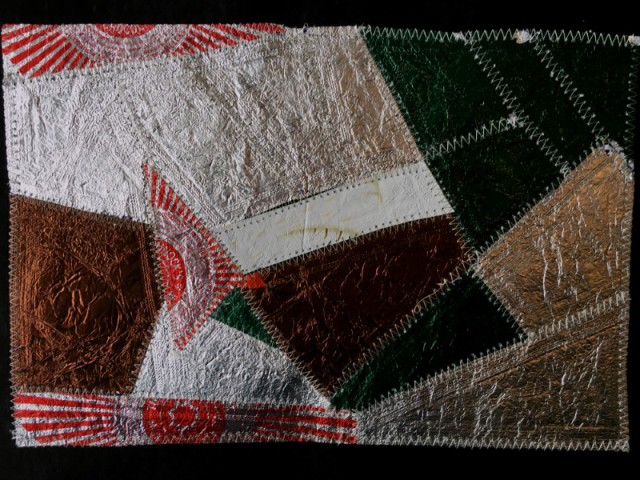 The same piece recreated using non traditional materials – in this case foil backed with iron on interfacing and sewn onto felt. This was really tricky.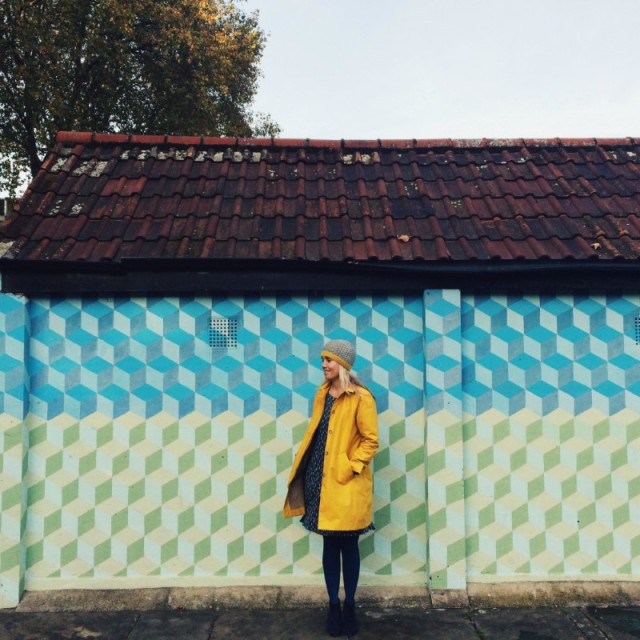 Photo courtesy of Xanthe Berkley
When I saw this photo in my friend Xanthe's Instagram feed I just knew I had to use it for something.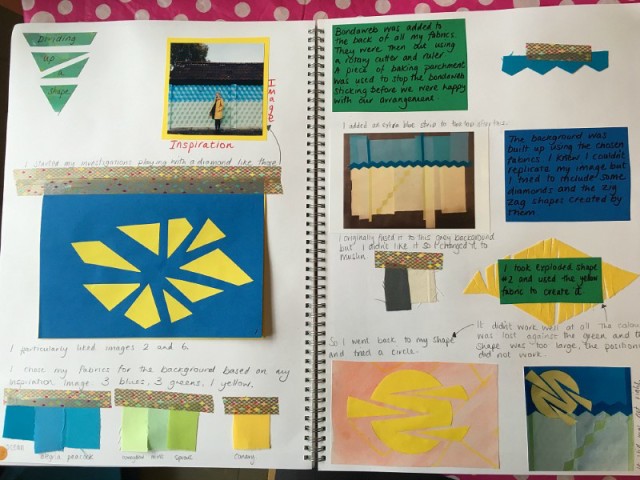 A couple of my sketchbook pages for this exercise.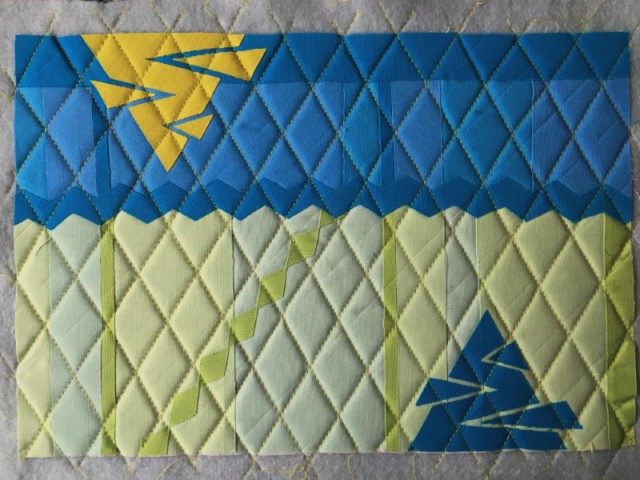 My finished sample. This was created using fused appliqué and then quilted. There are a few things I would do differently if I made it again but that is the joy of this process. A little different perhaps to what is usually shown on this blog, I hope that you found it interesting. (Alyce: This is why I love having different people guest host – so many different styles!)
So that is enough about me, it is now time to link up one of your posts from this week! It could be a finished quilt, or your latest quilting bee blocks, or a cushion, or anything else quilty related. And did you know you can link directly to an Instagram pic too?! So if you want to link from there, you can do that too – link up as normal, and use #sewcutetuesday and @blossomheartquilts and @kellyfairy on IG to help us find you from there too.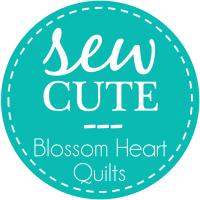 Loading InLinkz ...