This week has involved some secret swap sewing. It's for the May The 4th Mini Quilt Swap on Instagram, so I've shared a couple of sneak peeks, well, ok, so that included my original EQ7 plan… Which has since evolved a little since then, but this was the basic idea I started off with.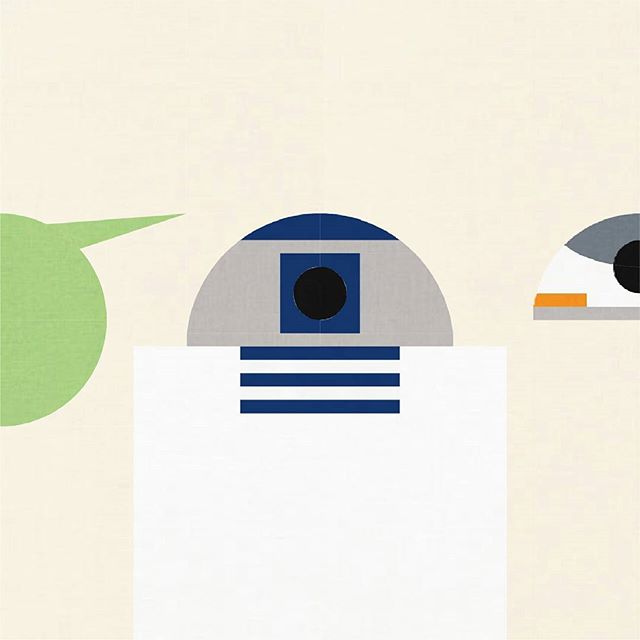 And then this progress shot from when I was tentatively giving things a whirl…
It's now finished and quilted and awaiting binding, and then I'll be sending it off early. Partly so that it gets there on time in light of our international move in a couple of weeks, and also because it is soooo much cheaper to send mail internationally from here than from Australia, sigh! Now on to your work…
Leeanna's title for her link, "Cherry blossoms on fabric" intrigued me, and oh wow, I do not regret clicking that link whatsoever! What a beautiful piece she's made!
Allison finished this beautiful little table topper – I love the choice of fabrics so much.
Sue's quilting on this 16-patch block quilt is just stunning! Look at each little patch!
Ok guys, time to link up one of your posts from this week! It could be a finished quilt, or your latest quilting bee blocks, or a cushion, or anything else quilty related. And did you know you can link directly to an Instagram pic too?! So if you want to link from there, you can do that too – link up as normal, and use #sewcutetuesday and @blossomheartquilts on IG to help us find you from there too.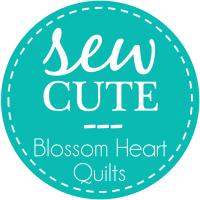 Loading InLinkz ...