ALL SIGN UPS AFTER 9:30pm JST WILL BE PLACED ON THE WAITLIST UNTIL ALL CURRENT SIGN UPS ARE ASSIGNED, AND I KNOW HOW MANY SPACES ARE REMAINING.
At the start of this year, Angie helped me set up a quilting bee to sew along with The Bee Hive tutorials. The response was incredibly overwhelming, and we ended up with over 20 quilting bees, or Swarms as we call them! Seeing all these people, all over the world, becoming good friends and sending beautiful blocks (and more!) to each other, making beautiful quilts and sharing them in the Facebook group and on Instagram on #thebeehivequilts… Wow. Just wow! So, let's do it again next year too!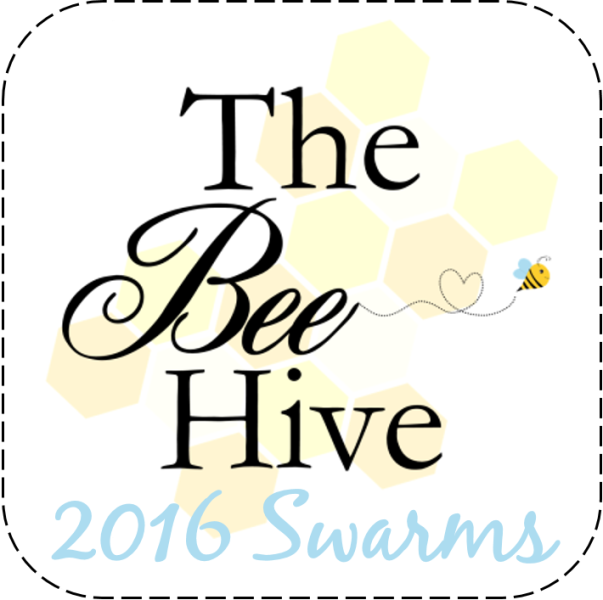 Vital Information
When: The swarms will run from January to December.
What: Each month, someone will be Queen Bee and choose from the 25 The Bee Hive quilt blocks (two more to come!) for the rest of the swarm to make for them. The Queen Bee also chooses the colours/fabric placement, so that she will receive 11 beautiful, coordinating quilt blocks!
Who: Anyone who is willing to commit to being a good bee member, for the full 12 months of 2016!! Yes, I know that life will sometimes unexpectedly happen, and all we ask is that you promptly communicate with your swarm and your leader about it so that no queen bees are left hanging awaiting their blocks for months with no news as to why nothing's showing up.
Talking of leaders, there are a few already lined up, sourced from this year's swarm members. However, I'm sure we will need more, so if you have experience as a swarm leader, and are available in early December to contact your swarm and get organised ready to start in January, then please volunteer via the sign up form. Emphasis on being available in early December – I need reliable, organised people!
Where: There are five regions already with leaders awaiting to be assigned a group – Australia, Canada, Europe, UK, and USA. On the sign up form, there is a space to fill in "other", but note that unless there are 12 people to be assigned in your region, there is no guarantee you will get a local group. If that is the case, you will be assigned to an international group that is closest, ie. a New Zealand/Australia group.
How: You will need to have regular access to your emails, as that is the main method of communicating with your swarm. Beyond that, it is up to your swarm and leader what happens outside emails. Most swarms this year used their own Facebook group as a central location to talk and share things, as well as sharing and discussing in the Blossom Heart Quilts Facebook group They've also been very active on Instagram, sharing their progress and blocks and quilts on #thebeehivequilts.
Earlier this year, I wrote about good quilting bee etiquette, all of which is still very true today. Please make sure to read that post and have a clear understanding of what is expected of you as a Queen bee and a Worker bee. You must read and check off each box in the last question of the sign up form as a way of promising to play nicely!
Sign Ups
The 2015 swarms had an overwhelming response to the sign ups, resulting in us having to close it after 2 days instead of the expected week! Keeping that possibility in mind, I will at the very least leave the sign ups open for 24 hours to make sure all time zones have a fair chance to sign up. I will keep an eye on sign up numbers through out the day and if numbers are filling up fast, I will provide updates on what's happening. Keep an eye out on my Instagram (@blossomheartquilts) and/or Facebook page for those updates! So make sure to spread the word to all your friends who might be interested fast so you can be sure to get in. And with that…
ALL SIGN UPS AFTER 9:30pm JST WILL BE PLACED ON THE WAITLIST UNTIL ALL CURRENT SIGN UPS ARE ASSIGNED, AND I KNOW HOW MANY SPACES ARE REMAINING.
Sign ups are now open – fill in this Google Form to sign up!
Who's excited?! ME!!