A huge welcome and hello to those who have stopped by after hearing my interview on Pat Sloan's show – you've got impeccable timing, because today I'm launching a huge challenge and blog hop happening in October!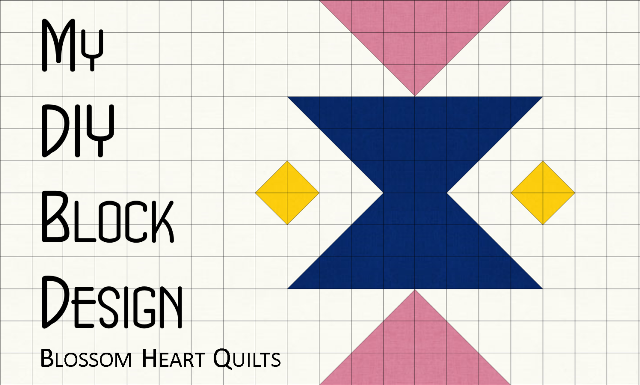 What's it about
My DIY Block Design is a month-long challenge, designed to get you designing*! All throughout October, I will be working with you to get you designing and making your very own quilt block designs – from inspiration through to making. I've rounded up a range of bloggers who will either be learning along with you, or sharing their designing wisdom and tips each week, not to mention weekly Instagram challenges complete with prizes.
*pun totally intended
Quilt designing is not actually that scary. Especially when all the construction methods and quilt maths have already been done for you in my ebook – DIY Block Design! Let me just make it clear: buying the book is not at all required to join in! But it will most definitely help you with every step of the way. Pat Sloan says so!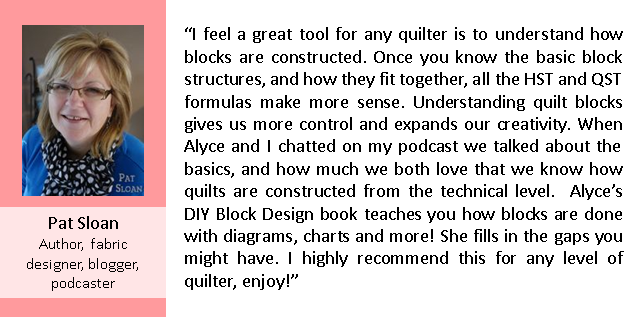 Sale
In fact, DIY Block Design is on sale for just AU$14.99 (reg. AU$19.99) until Wednesday, October 7th to celebrate this challenge and to help you get the most out of My DIY Block Design!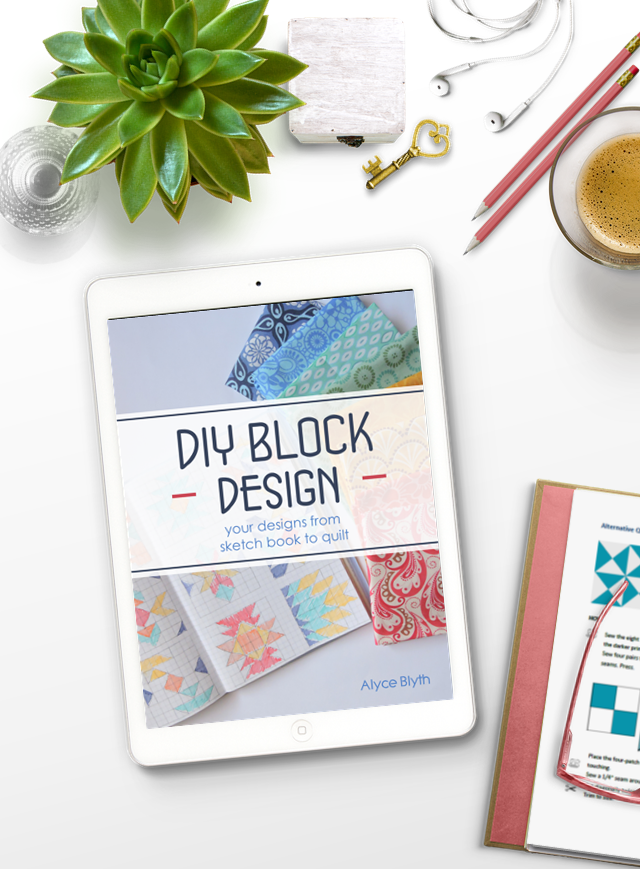 The Details
My DIY Block Design officially starts Thursday, October 1, before getting right into it on Friday, October 2nd with the first round of expert designers sharing about their design process, behind the scenes peeks, tips and tricks, and more on their blogs. Each Wednesday, a range of beginner designers will be sharing about their learning process and their first designs with you, hopefully proving that what I've said all along is true – anyone can design their own quilt blocks! Here's who is playing along too…
October 1 – Let the games begin!
October 2
Heidi @ Fabric Mutt
Christa @ ChristaQuilts
Angie @ Gnome Angel
Week 1: Inspiration

October 7
Ros @ Sew Delicious
Leanne @ Sewn By Leanne
Amy @ And Sew We Craft
October 9
Jennie @ Clover & Violet
Jane @ QuiltJane
Melissa @ My Fabric Relish
Week 2: Sketches

October 14
Jen @ Faith And Fabric
Beth @ Cooking Up Quilts
October 16
Sandi @ Crafty Planner
Anne @ Play Crafts
Jess @ Elven Garden Quilts
Week 3: Making

October 21
Joy @ Quilty Joy Joy
Linden @ Vine Lines Quilting
Cassie @ Cassandra Madge
October 23
Keera @ Live Love Sew
Janice @ Better Off Thread
Michelle @ Factotum Of Arts
Week 4: Finishes

October 28
Kelly @ A Place Of My Own
Abby @ Color Bar Quilts
October 30 – Linky opens!
Instagram

You will have noticed that I've divided the month into four weeks, each with a theme – inspiration, sketches, making, and finishes. That's because each week, there's going to be some fun happening on Instagram, so be sure to follow me @blossomheartquilts to not miss out on it all!
Support network
I know that quilt maths and designing can be really daunting, so that's why I've got so many bloggers sharing along the way, and the Instagram challenge to help keep you motivated. You are also very welcome to ask questions on my blog posts along the way and I'll be sure to respond. And you can also join the Blossom Heart Quilts group on Facebook to chat and share with others joining and me too! In fact, that's probably the easiest and quickest way to ask me any questions, and to interact with others doing the challenge.
Plus make sure that you keep up to date with what's happening, who's blogging and where, and other news along the way by subscribing to my blog using one of the several options in the sidebar, or by signing up to my weekly newsletter.
So who's going to join us?! This is going to be so much fun! I can't wait to see what you all come up with!