Last year, my son and I sewed a pillow together. He was involved in almost every step, from drawing out a design, to choosing what exact prints to use, to helping me do the backstitch lever and lifting the foot! The interest wore off when it came to sewing so many pieces together towards the end, but I didn't mind. Although it did mean it took a little longer to finish it than if he'd been there cracking the whip, ha!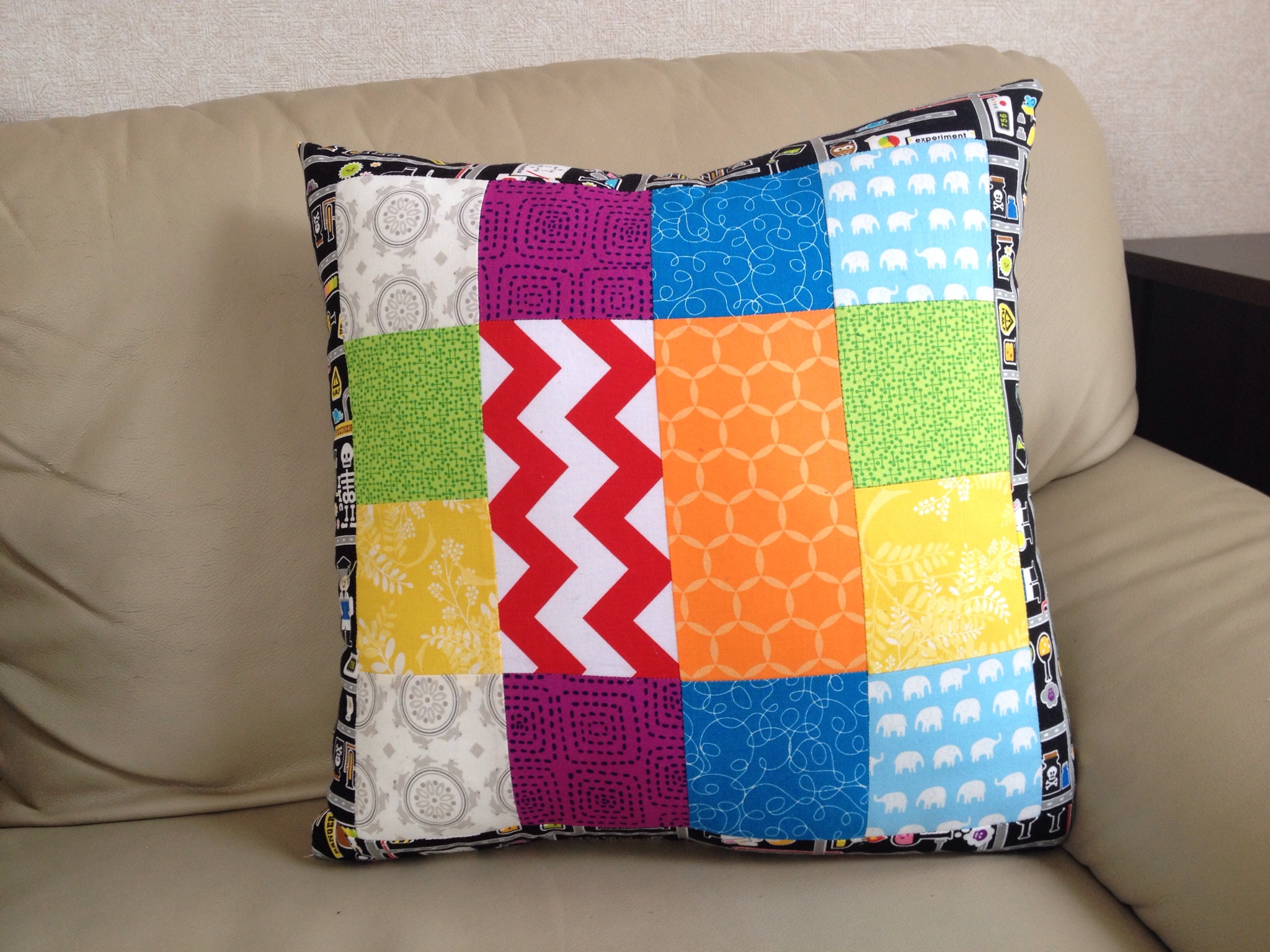 This year, at long last, it was my daughter's turn! She's not the planning type of person that my son is, so we winged it a bit more. We started by looking at the novelty/feature prints in my stash, and she wanted the Japanese girls fabric, and then she needed pink fabric, and then it became a rainbow. I chose out a rainbow of fabrics for her to approve (she wouldn't deal well with having too many choices, nor the time it'd take to do that), and I got to cutting. She wanted squares like her brother's pillow, and mercifully, not only had I happened to have purchased a 15″ insert but the Japanese print squares were 3″! So the quilt math worked out beautifully to frame the print with a rainbow of prints.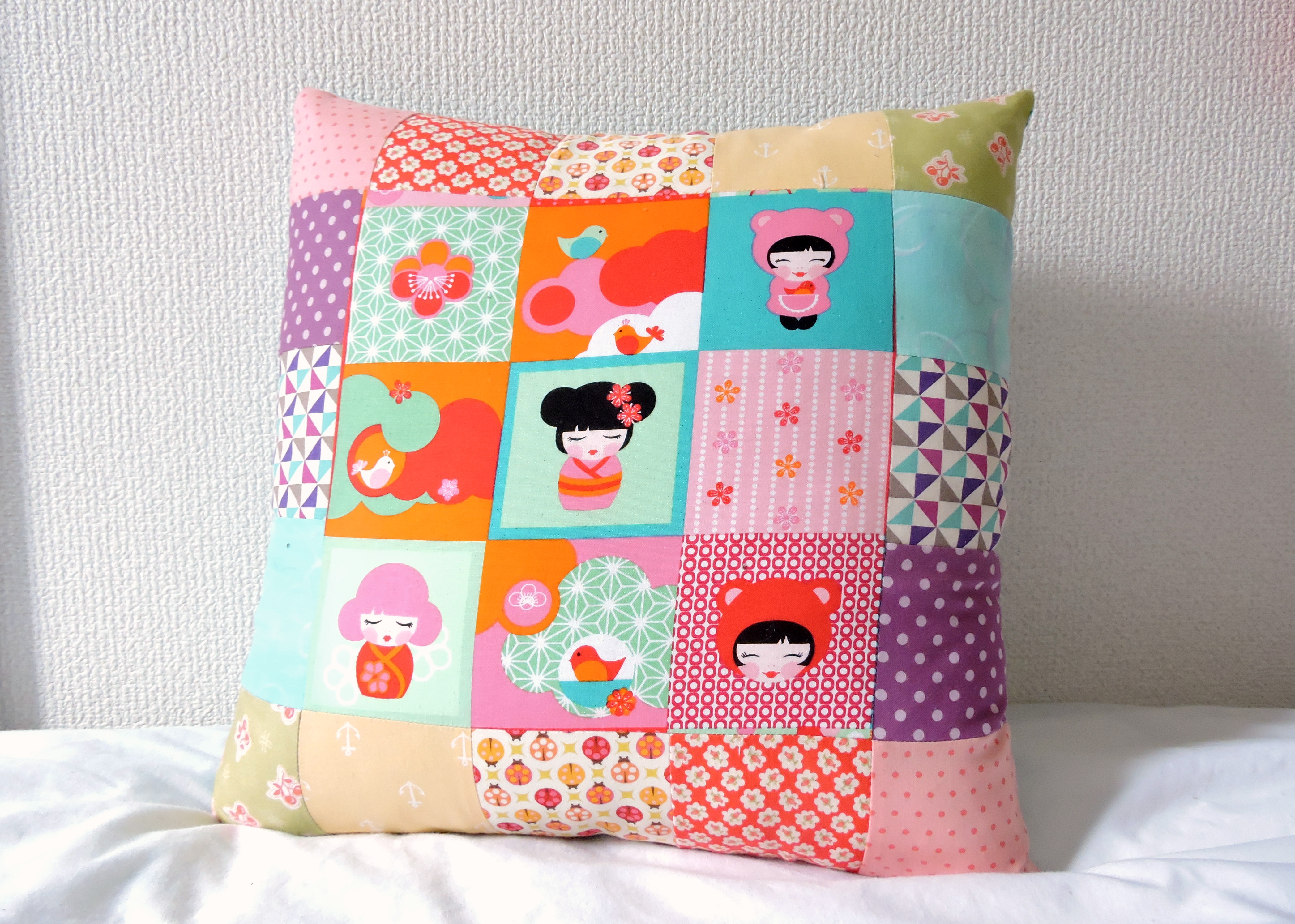 She then asked for the Jeni Baker "blue stripes" to use on the back, which was rather lucky as I'd happened to have purchased a yard of it, so there was plenty to spare (as opposed to my usual half-yard or fat quarter purchases, which probably wouldn't have been enough had I cut into them at all already). I also thankfully had a 45cm (18″) zip on hand, so I was able to finish it all in an hour.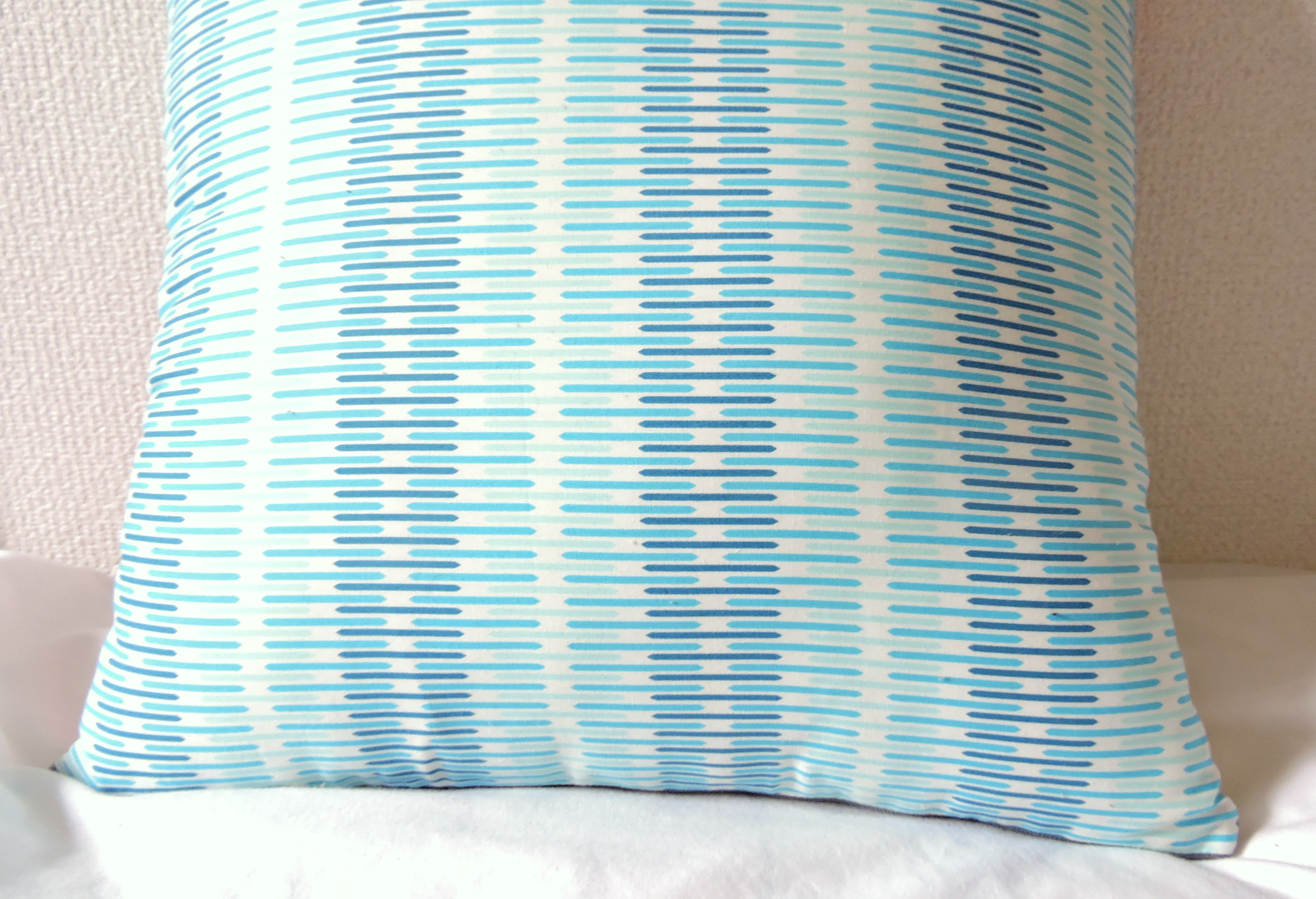 Now it happily sits on her bed, and she's more than happy to go to bed each night to use her own special pillow at long last.