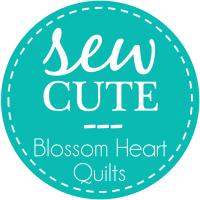 Hi everyone! I'm Deborah from Sunshine Through the Rain and I am so excited to be your host for Sew Cute Tuesday this week.
Having never sewn in my life (seriously, my husband was the one who had to sew on buttons and mend holes in clothes!) I made a new friend 4 years ago who offered to teach me how to quilt. Honestly, I only took up the offer because I was lonely (my family had moved to Indonesia two years previously and it was taking me a while to find my place and feel settled). But it was one of the best things that has happened to me! My friend taught me how to cut out fabric pieces from cardboard templates, hand piece them together and then hand quilt the pieced top. And here is the first cushion/pillow that I made (look at all those tiny stitches – I was taught well)!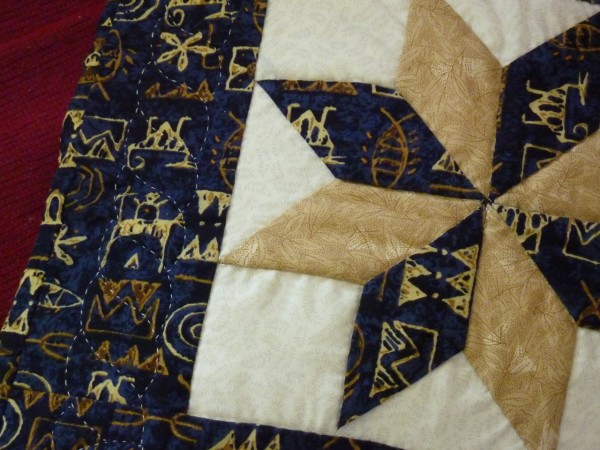 After that there was no looking back. I searched the internet, found some lovely blogs (including Blossom Heart Quilts!) and taught myself about modern quilting. I was given a sewing machine three years ago, and that opened up new possibilities for me, although I do still love the hand work, especially embroidery and hand quilting.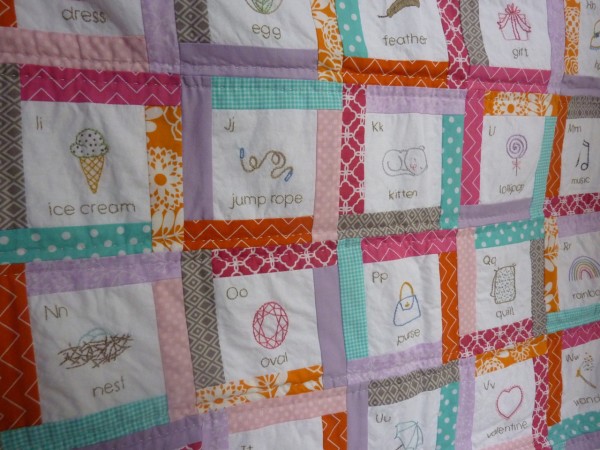 Most of what I make is as gifts for friends and relatives, and I enjoy so much choosing a design and fabric that I think they will love.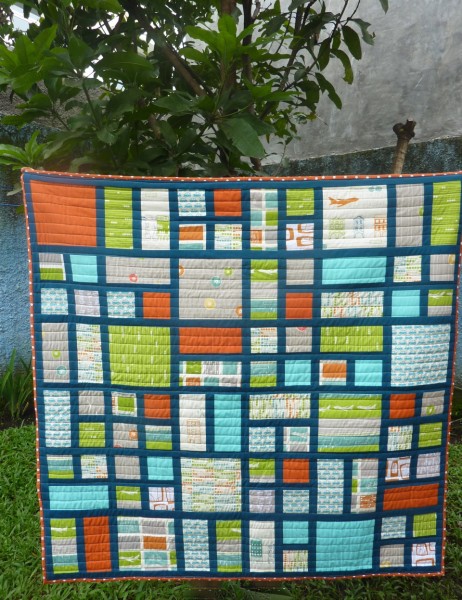 I also love the fact that this new hobby of mine allows me to learn new skills, set myself goals and work hard to achieve them.
Last year I started the journey of learning to free motion quilt. This year I have learned how to sew curves.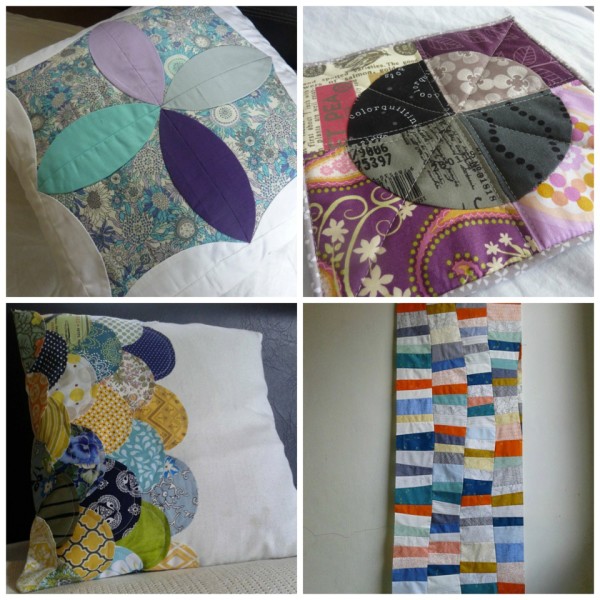 Being part of the on-line modern quilting community has been a joy, especially when I am so far away from home.
I have learned so much from you guys and made friends across the miles. Last year one of the highlights was taking part in four mini-quilt swaps. They were lots of work, but well worth the effort!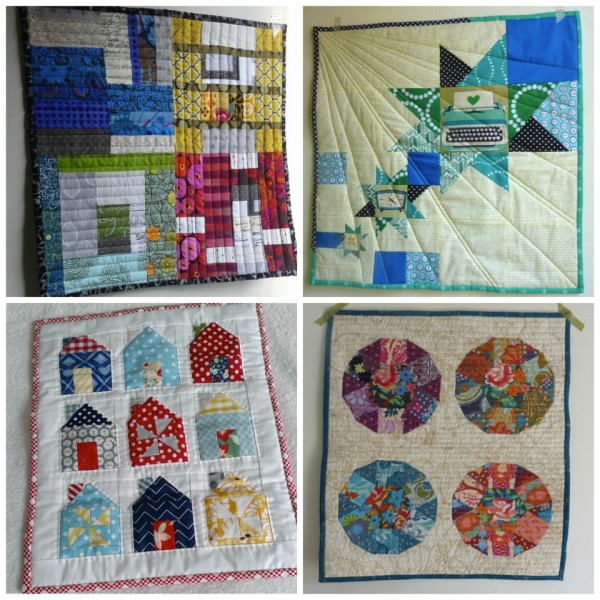 Now let's link up your latest sewing post! It could be a finished quilt, or your latest quilting bee blocks, or a cushion, or anything else quilty related. And did you know you can link directly to an Instagram pic too?! So if you want to link from there, you can do that too – link up as normal, and use #sewcutetuesday and @blossomheartquilts plus @deborahgun on IG to help us find you from there too.
Loading InLinkz ...