I have long admired the cuteness of Elizabeth Hartmann's Hazel Hedgehog quilt pattern, and even got to see her original quilt at the Yokohama Quilt Show last year – stunning work! Her use of colour is just so inspiring! Anyway, when Angie at Gnome Angel announced her Hazel Hedgehog QAL, and coincided with my desire to make some hostess gifts for my QuiltCon trip, I knew I had the excuse to finally make one.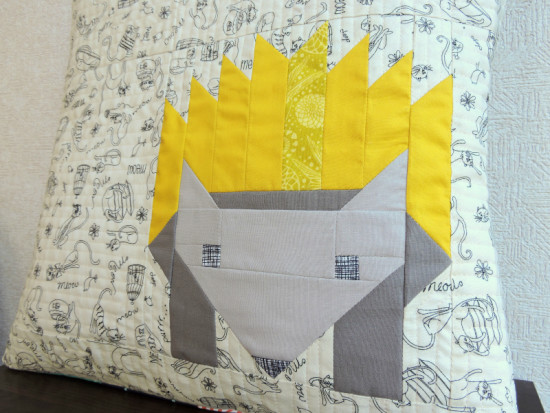 This little guy was made into a pillow for Janice – my LA hostess with the mostess! She loves chartreuse (that solid is reading a lot more golden than it actually is – it's definitely more mustard/chartreuse like the Tula Pink print!) and cats, so when I found this adorable cat print (by Rooster Fabrics) at Nippori, I just knew I had to use it for this pillow! And I went for a Sketch for the nose and eyes for a bit more texture.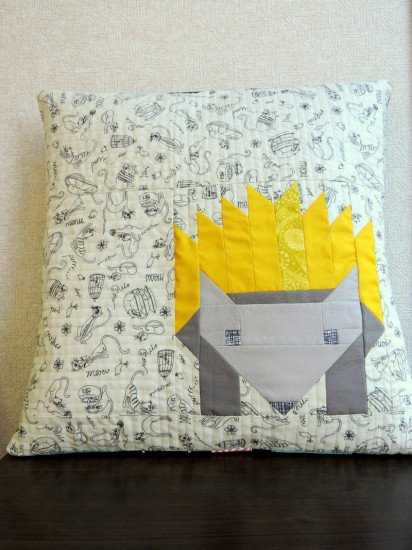 I kept the quilting pretty simple, only doing it on the background to emphasise the cutie pie, and used a Laurie Wisbrun print from Holiday Sweet Tweets for the back. Such fun!