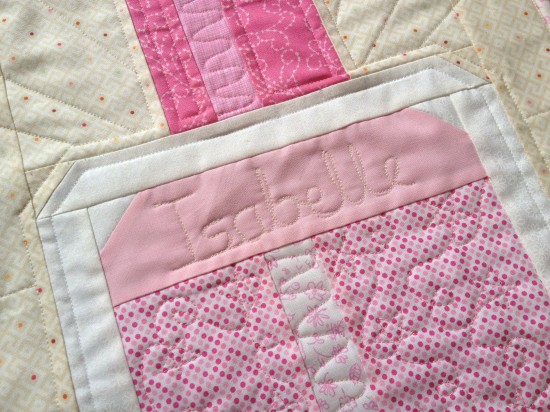 This week makes it twice now that I've used free motion quilting to write a name on a quilt, and I am in love! The first was for a baby clothes quilt commission earlier this year, and the second was to write my daughter's name on her new nail polish mini quilt. I just love the look the personal touch it adds to a project! I have a secret birthday project I'm working on for a friend, and I will be adding some more cursive to that one too. I like the idea of one day doing free motion quilting writing on a whole quilt AS the quilting! The trick is to write first in an erasable pen (I just use a Frixion pen) and to take it slowly as you're quilting. The first time I just went over the letters once, but this time I did it twice, and I like the added thickness to make it more noticeable. I used Aurifil #2310 – a beautiful goldy cream that blends perfectly on the Fox Field background print, and makes it a bit more noticeable on the pink solid fabric.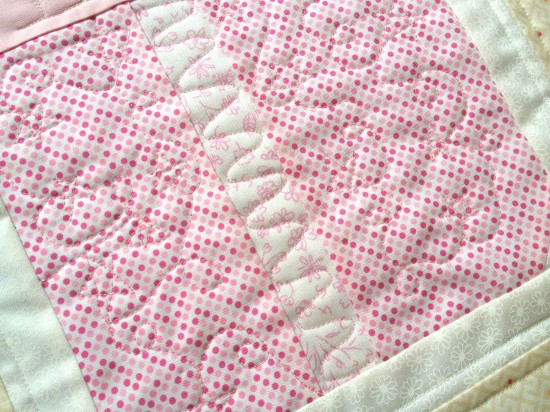 I also tried some swirly stars for the nail polish quilt to symbolise the sparkly star glitter that was in the nail polish too. It was actually really easy! As with the writing, I just took it slowly, especially as I was doing the stars so small.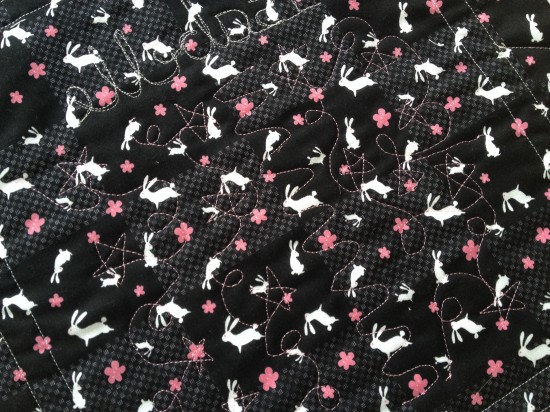 It's hard to capture, but it looks really cool from the back! I used a pink Aurifil #2425, so it stands out really nicely.
Linking up to I Quilt at Pretty Bobbins!