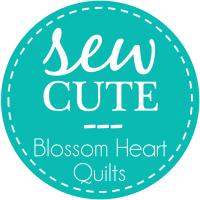 Dear fellow northern-hemisphereans, does anyone else feel like maybe spring is coming? Here in Japan we're starting to get just a liiiitle bit warmer, and I can see on Instagram that the sun is starting to make his appearance on the other continents too. I think it's very poignant that this Friday is the beginning of the Pantone Quilt Challenge – come on, spring!
Sam made this big and bright shawl for a knit-along. See, if I was to pick up knitting, those holes would not have been intentional. So I admire such neat knitting to make them so uniform!
I've shared Soma's quilt blocks before, but look at the quilt all finished!! This is definitely on the long term bucket list, and is something I've avoided showing my fellow mini-Whovian children.
Keera has released a new pattern – a super sweet and easy X and O quilt pattern that uses precuts! And there may or may not be a giveaway to celebrate…
Time to link up one sewing or stitching or yarning post from this week!
Loading InLinkz ...