I must admit, I feel a little guilty getting these gorgeous bundles each month. But hey, I was already signed up before the Fabric Fast began! So it's not my fault…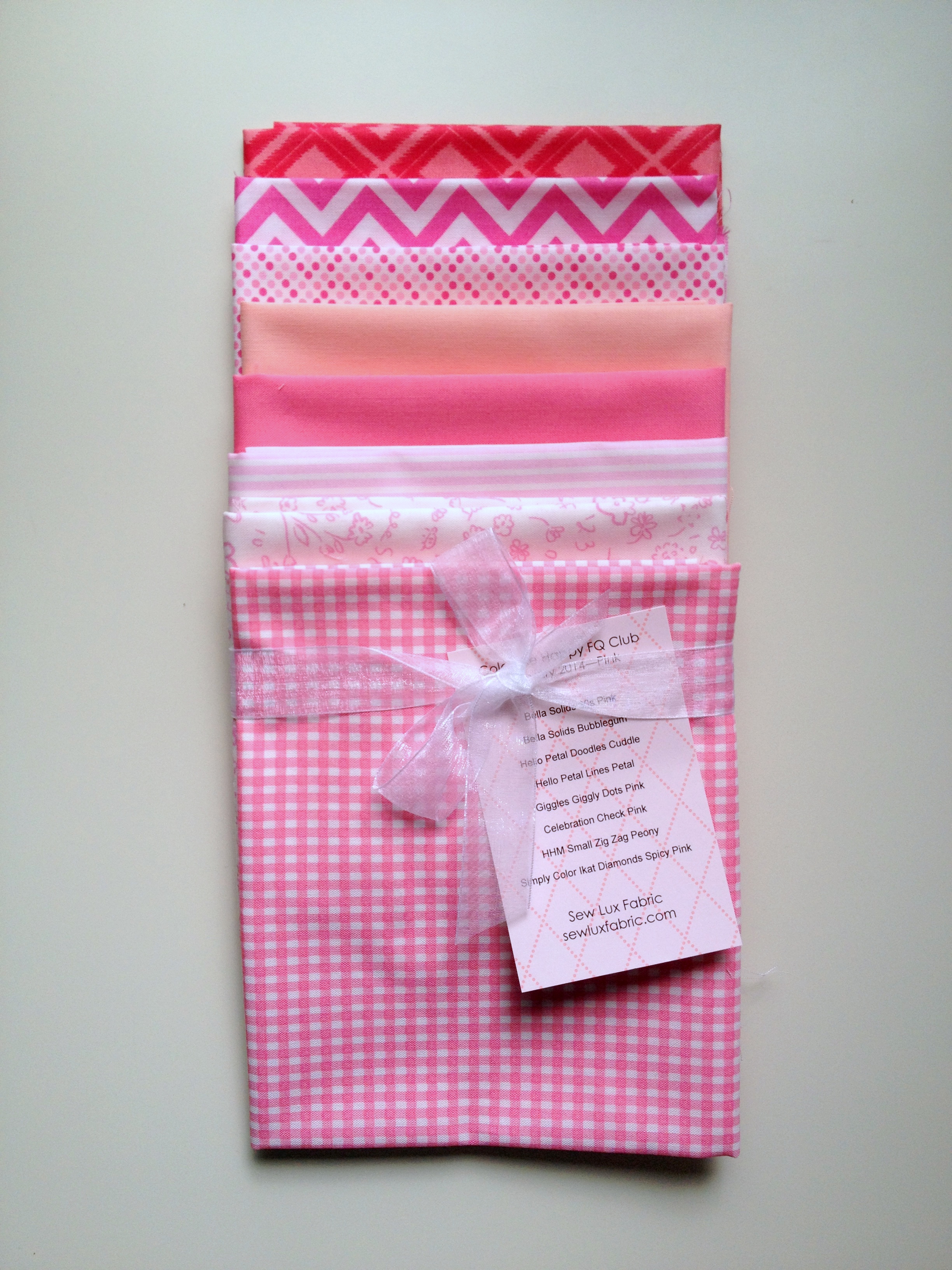 Yet another fabulous Color Me Happy bundle from Sew Lux Fabric! These pinks are just beautiful and have a nice variety of shades to work with. Although in total honesty, I think I'm now "over" Simply Color. I definitely have enough of it and I like having new and exciting prints to discover and use!
It's also time for the monthly Fabric Fast update. Hmm, not much to report, really. I did have to buy backing and binding for a quilt last week, as these are things I don't really keep on hand and buy specifically for each quilt. I like to do this a) to be able to choose fabric that is "perfect" for each project, and b) to prevent me from stocking up on loads of yardage just in case it will make the perfect backing one day! So really, it's perfectly in line with being on a Fabric Fast!