You know how you have piles of precuts lying around, just waiting for a quick and fun project one day? Well the Fat Quarter Shop can help solve that, with their latest free charm pack quilt pattern.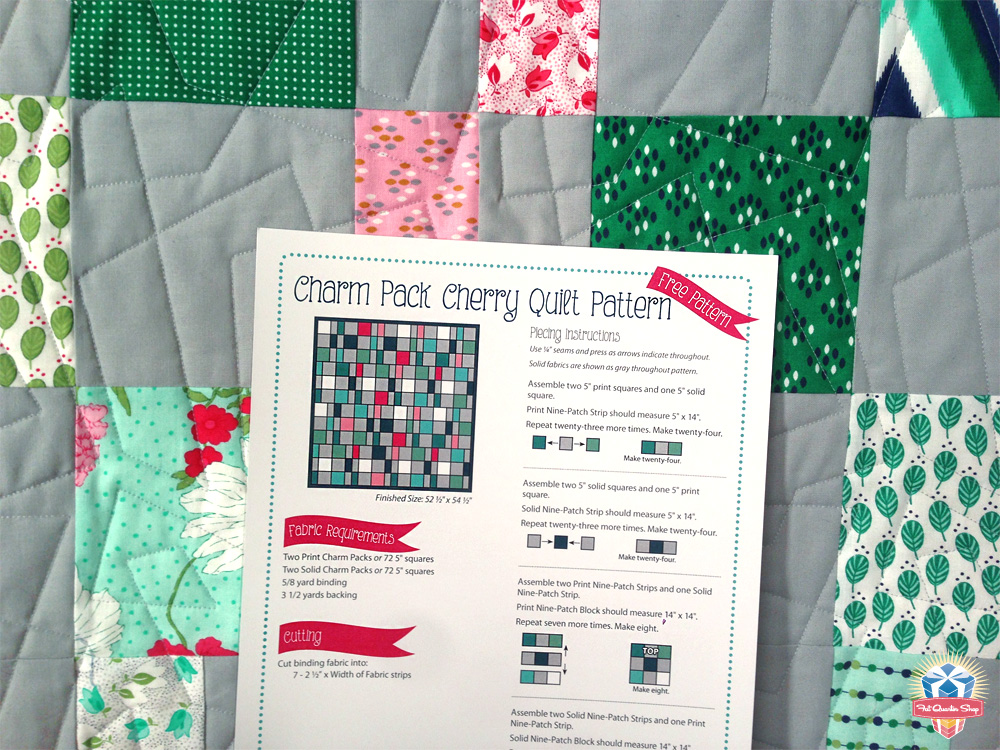 Charm Pack Cherry is available as a free quilt pattern and with a Youtube quilting tutorial, helping to guide you through every step. This pattern requires 2 print charm packs and 2 solid charm packs. And see those white squares on the sample image? They're print squares, not background squares… made that mistake only once!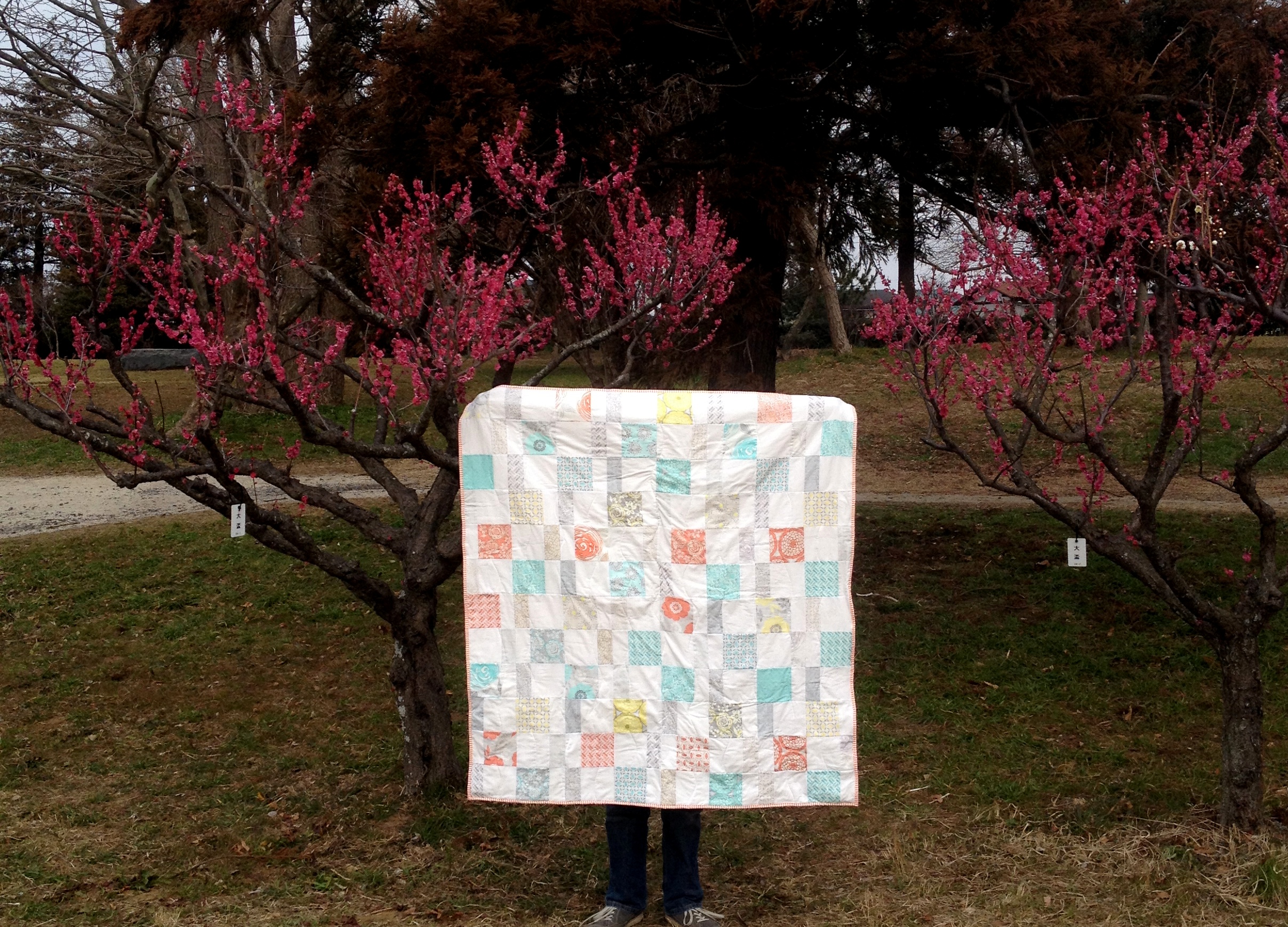 I chose Modern Roses and Bella Snow for a super sweet quilt top. Charm Pack Cherry would also be perfect for a scrappy quilt, but the planner within means I very carefully thought about what print and colourway was going where!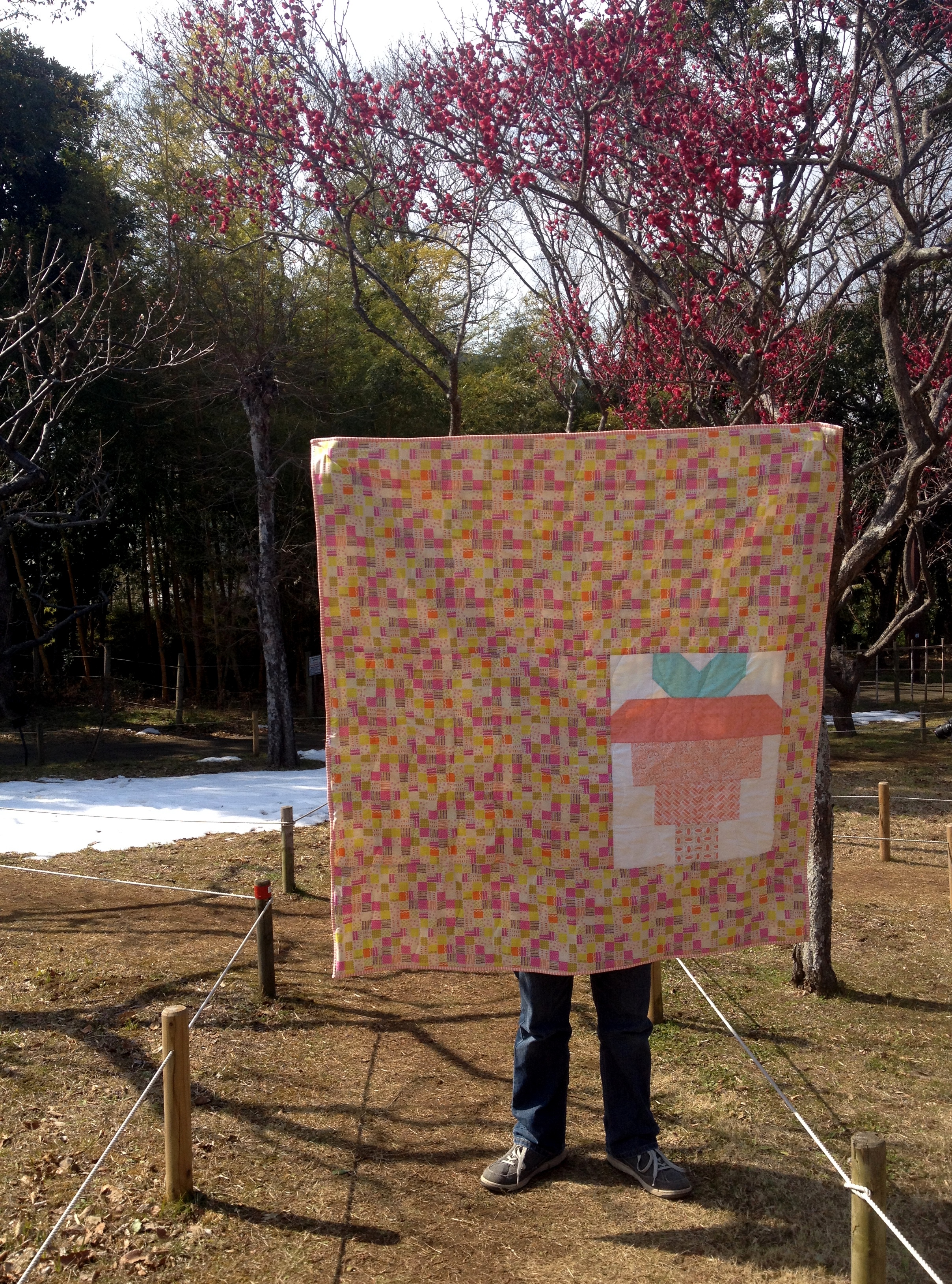 We were challenged to use the remaining charm squares for a creative quilt back.I had originally thought of making patchwork cherries (geddit?!) but I had more than enough to go for a 23″ strawberry instead. I pulled my precious yardage of Nursery Versery out and thus the "sour" aspect of this quilt – a sweet front and a touch of sour gummy on the back, with the almost-neon yellows and pinks!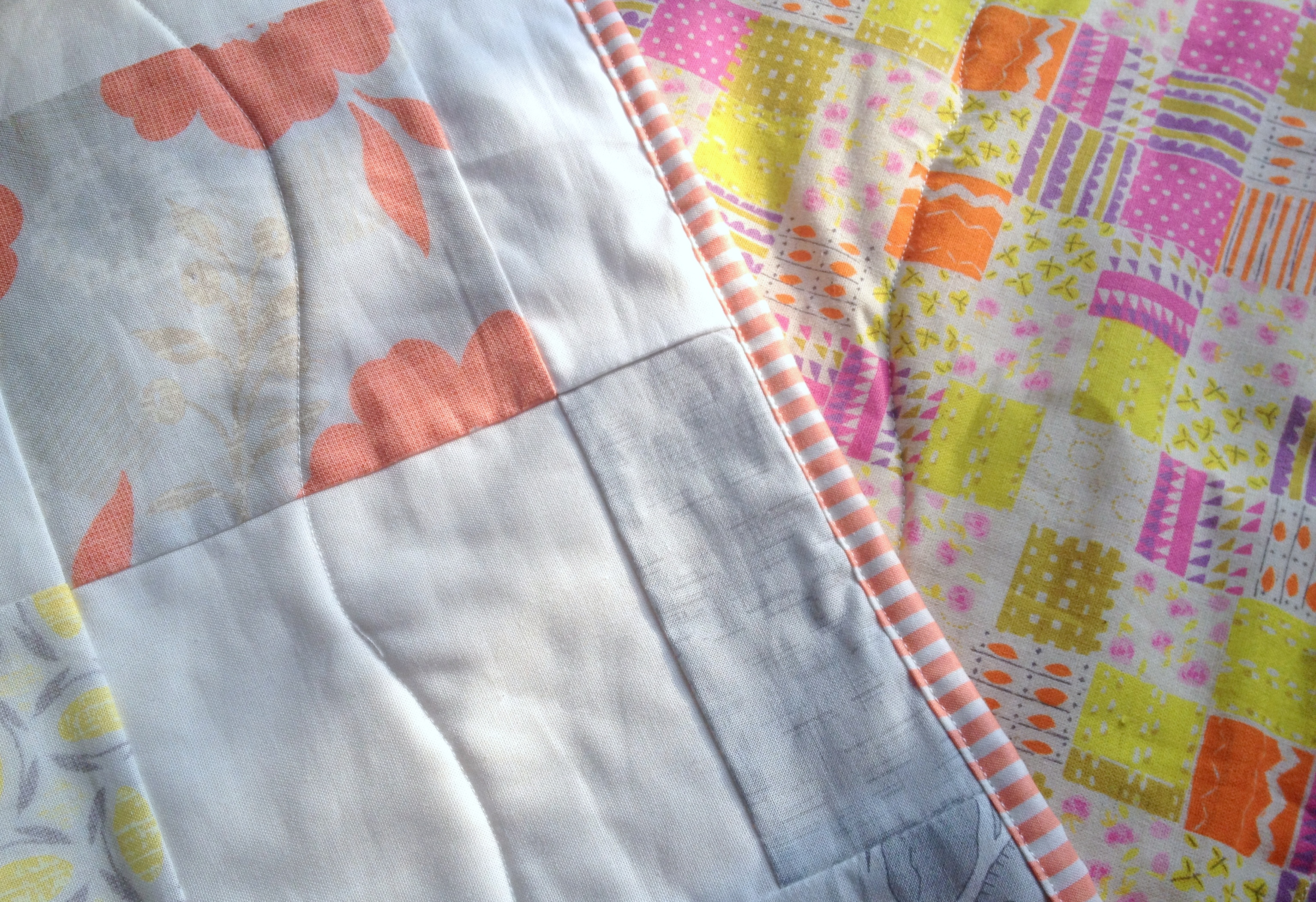 I found the perfect coral Suzuko Koseki stripe to finish this quilt off! At approx. 54″ square, it's a great, versatile size.
And look, it really is a quick and easy quilt to piece:
The Fat Quarter Shop have also made up a range of different samples: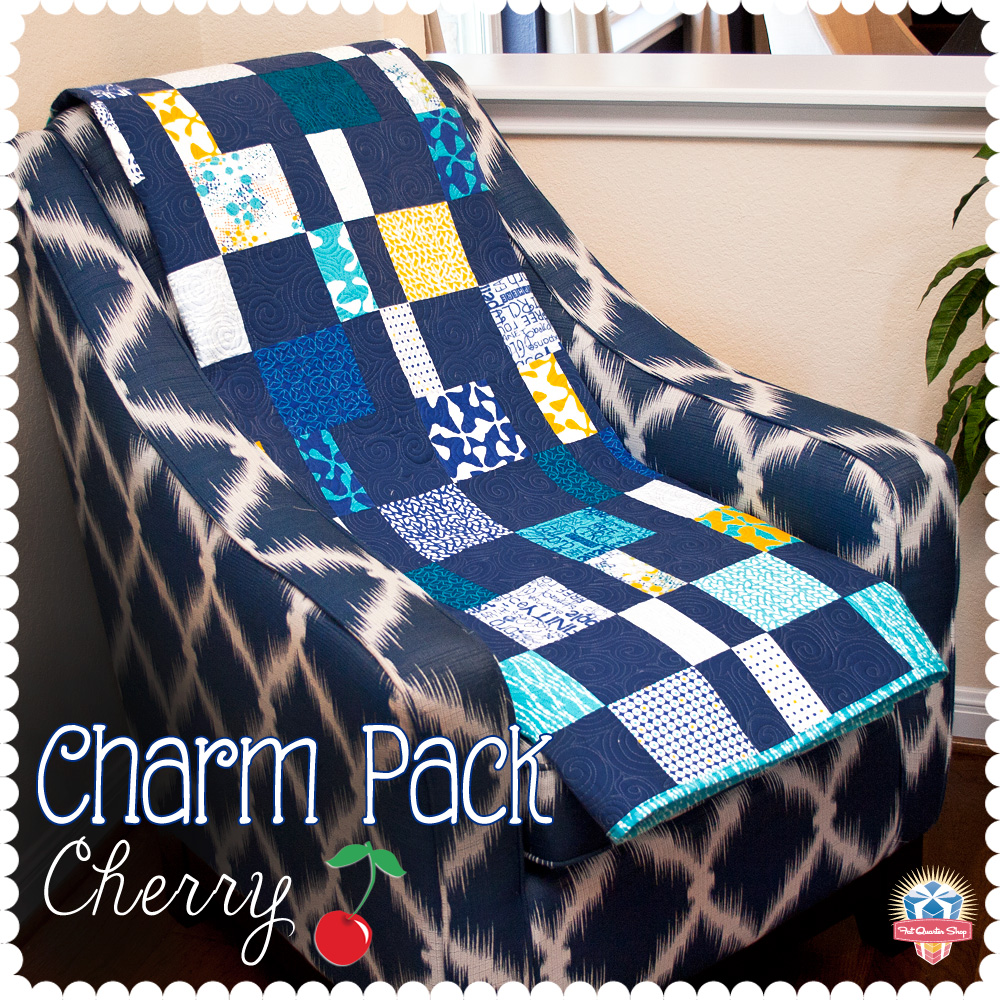 Don't just get stuck with white for the background, this navy just looks so crisp and modern.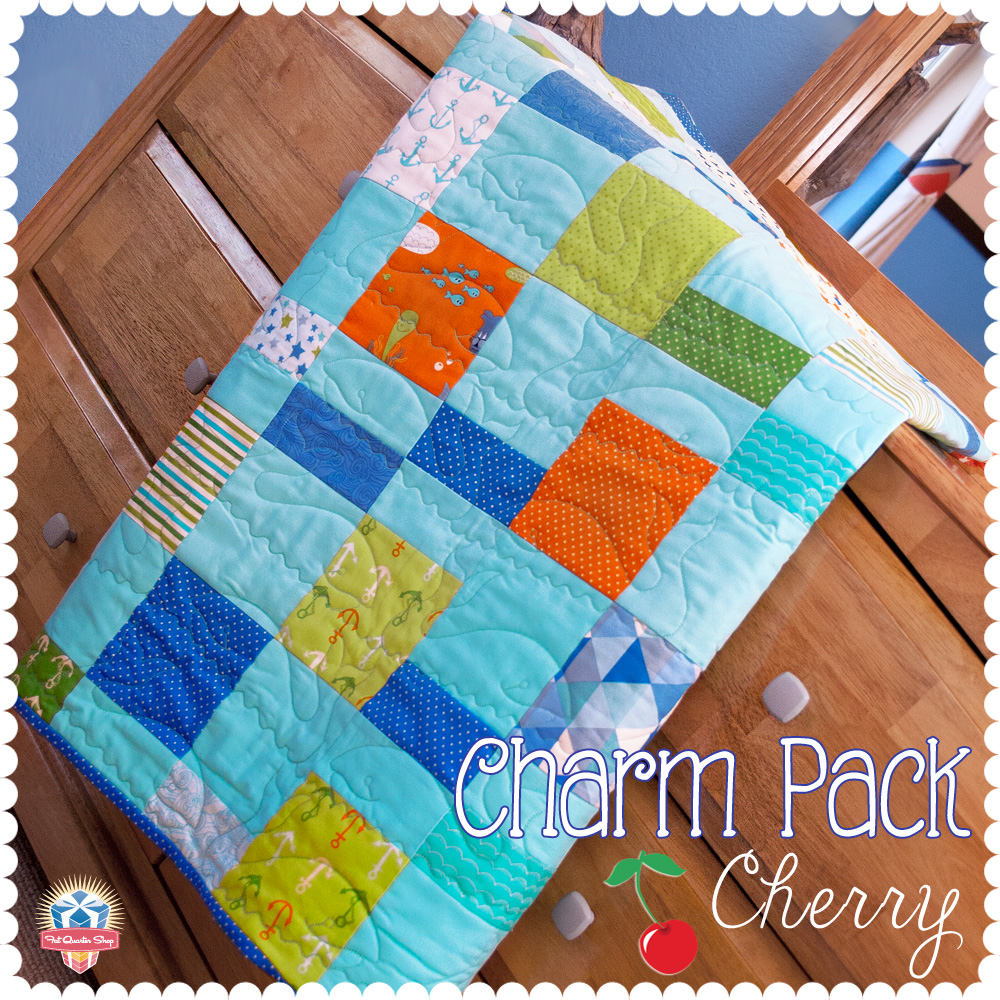 And the finished size means it's great for a kiddy quilt! Just look at that whale quilting!

To celebrate the new quilt pattern release, all charm packs are 20% off this week until Sunday! Stock up! And then go check out the rest of the bloggers sharing their Charm Pack Cherry quilts.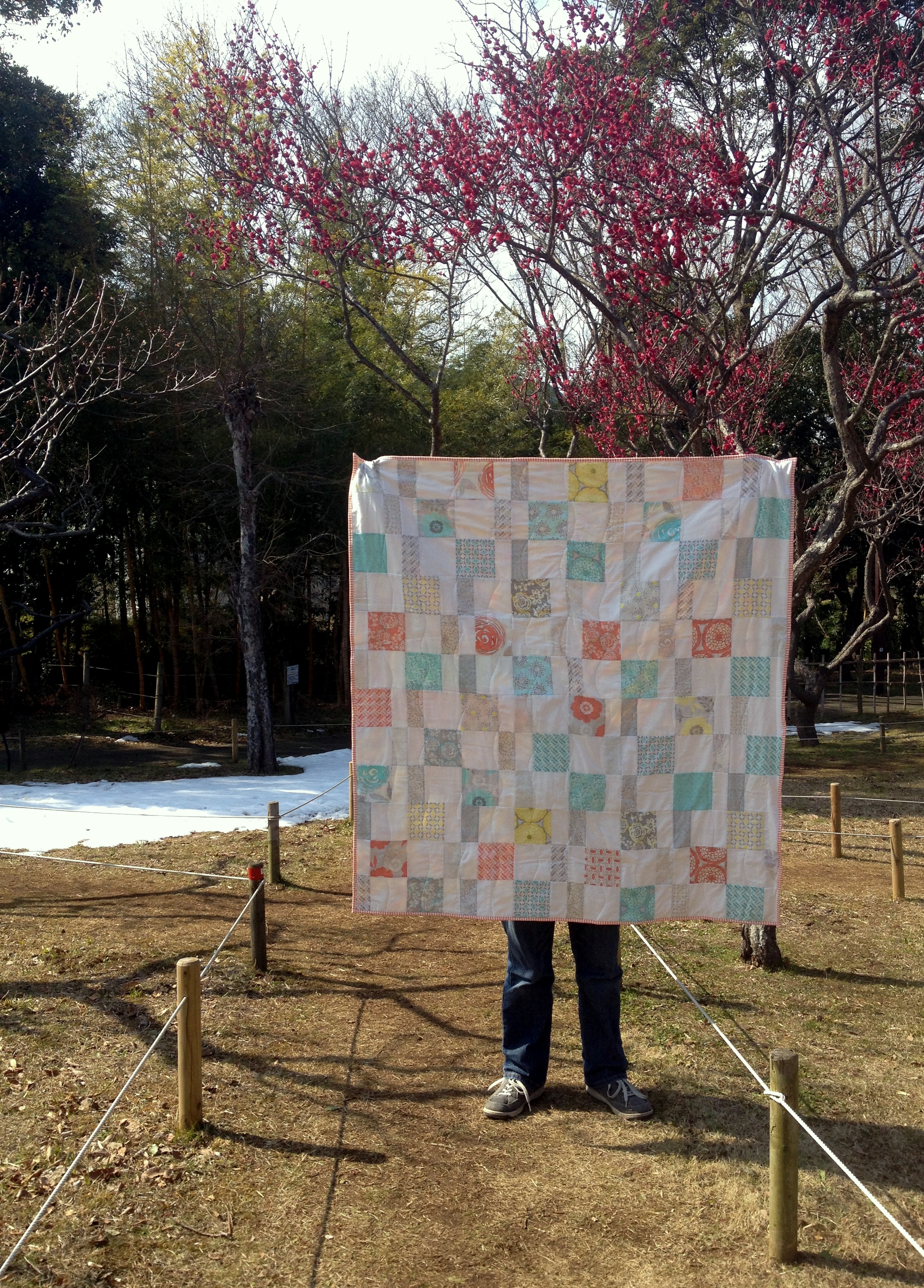 PS – What is with Japan's weather?! Snow still hanging around from two weeks ago while the plum blossoms begin to pop out. Hurry up, spring!
*The Fat Quarter Shop provided me with the necessary charm packs, but opinions and wobbly stitches are all my own.