Just when you think you can get back into normal routine now that preschool's returned for the final term, you're hit with a public holiday and then a sick-kid day! I think I need to resign myself to the fact that normal routine will never be the same again – the remainder of this term is full of meetings and half days in preparation for the new school year with two kids heading to preschool in April, then holidays, than two kids starting preschool with half days for the Miss for the first month, then she starts full time and I start part-time work, and then my sister and her boys arrive… Hmm, better get working on balancing my time now!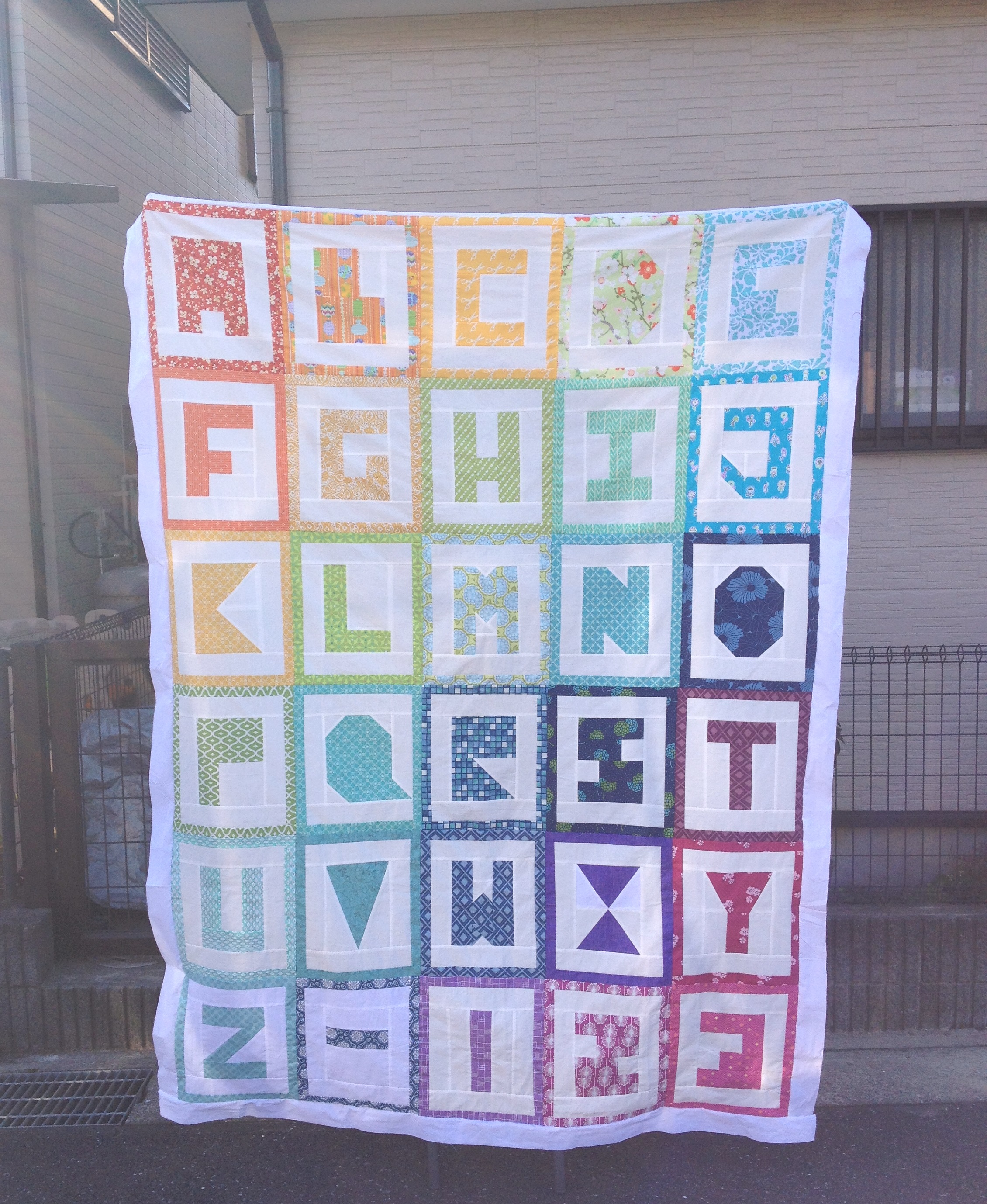 Including finding the time (and space!) to baste and begin the quilting journey for my Easy As ABC quilt. The grand final linky is now open to link up your projects made using the Easy As ABC patterns!
Christa "made" herself a very special present – her first article and byline in Quilty! In fact, if you look closely above her red text, you might even be able to spot someone else mentioned… Congratulations Christa!
Rachel made this Hashtag quilt for her mother for Christmas using one of the free class patterns from Camille Roskelley's Pre-cut Piecing Made Simple class on Craftsy. I've watched this class, and this pattern has been on my bucket list to adapt to something cute and funky!
Leigh made these adorable fleece scarves for her kids. How cozy do they look?!
Time to link-up your projects from the past week!
– Sewing projects only (that includes crochet, knitting and anything with fabric and thread!), please do not link up your own linkies or competitions.
– One link per blog and make sure to link to the actual blog post, not just your blog URL, ie. http://www.blossomheartquilts.com/2013/10/sew-cute-tuesday/ and not http://www.blossomheartquilts.com. This makes it much easier to find your Sew Cute Tuesday post!
– Please link back to my blog and help spread the word about Sew Cute Tuesday – you can grab the button from the sidebar!
– Please be sure to visit a couple other blogs in the link-up and give them some love! It's always fabulous to find new quilting friends and fabulous projects to Pin and drool over.
Loading InLinkz ...
*Affiliate links used in this post