This is the perfect block to use up scraps from your previous Modern Blocks QAL blocks, which is exactly why I chose it! Plus it's a nice and quick block to piece – just maintain a strict 1/4″ seam allowance (in fact, aim for just a teeny bit under 1/4″) to achieve your 12.5″ unfinished block width.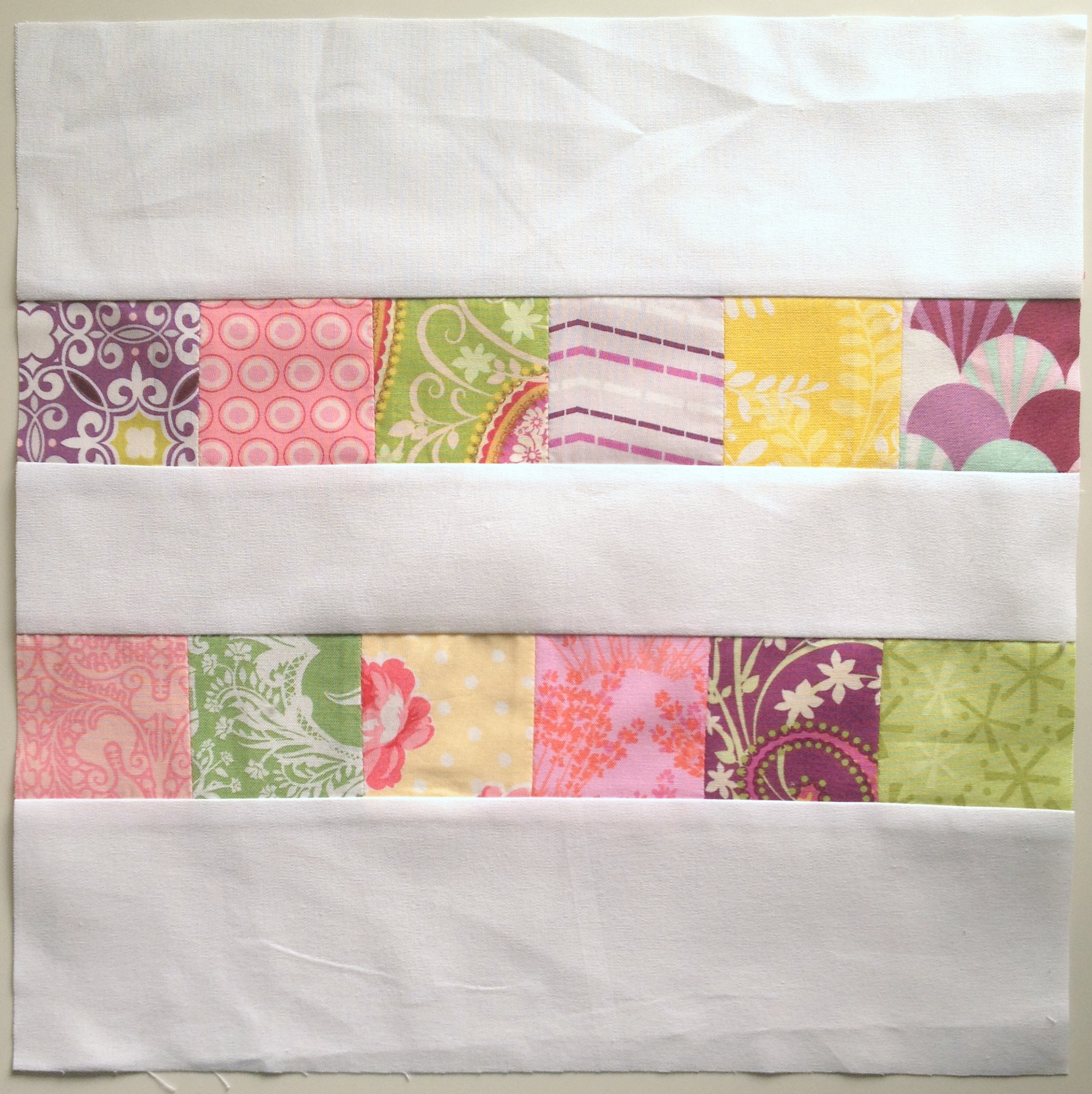 What you will need
12 – 2.5″ x 2.5″ print squares
1 – 2.5″ x 12.5″ background strip
2 – 3.5″ x 12.5″ background strips

Step 1. Arrange your print squares into 2 rows of 6 squares. Sew together using a scant 1/4″ seam and press seams open.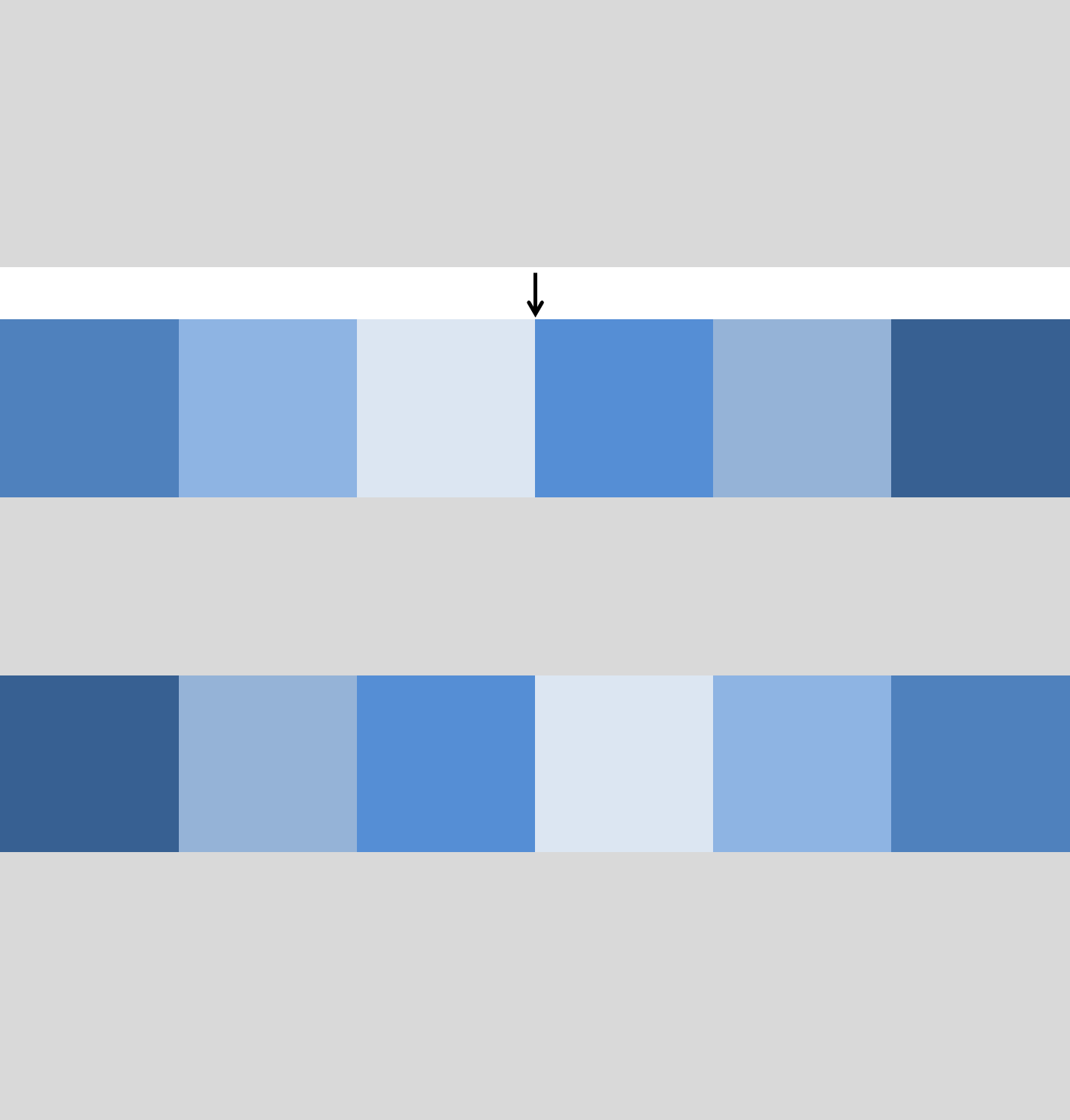 Step 2. Using a 1/4″ seam, sew your rows and background strips together with the 2.5″ wide strip in the middle of the print rows. Press seams open.
Step 3. Share your block via Flickr or blog post and link up at And Sew We Craft to be in the chance to win this 4″ charm pack of 50 Japanese 30's prints from my store.