My husband's return from his US business trip heralded the bringing of fabric mail and magazine goodness!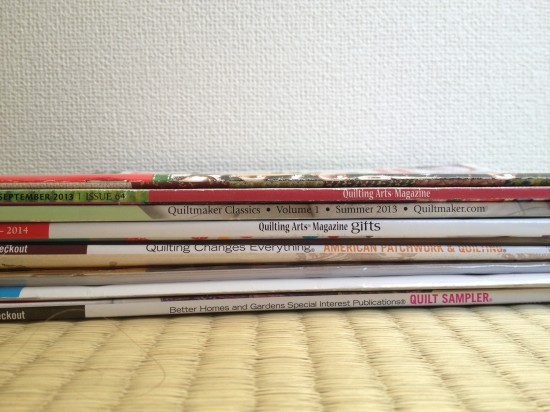 He had to hunt hard to find a book store in New Orleans (don't people read there?!) but he did well with what he found! Top favourites include the Quilter's Newsletter with Thomas Knauer's column and American Patchwork & Quilting with the Tula Pink article, plus the pattern for this Sunnyside quilt that I had seen online somewhere (and now can't find again) in BH&G Quilt Sampler.
As for the fabric, I was rather restrained. From Sew Lux Fabrics I ordered part of my Easy As ABC quilt backing – PB&J alphabet print! – and the chevron for binding. I added a half yard of Hello Luscious clearance, the Happy Go Lucky honeycomb for an experiment in mind, a Scrumptious mini charm pack to add to my Bonnie & Camille mini charm pack collection, and a Seam Fix seam ripper to compare to the Clover seam ripper.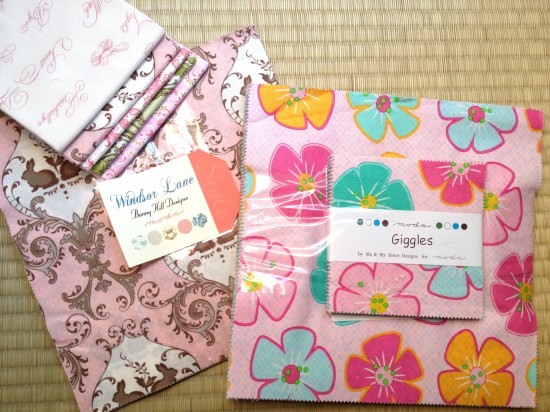 From Southern Fabric we have 2 layer cakes and a charm pack for my first commission, and I also was lucky to find small individual precuts of Windsor Lane locally to add to the supplies. She liked Giggles and also requested bunnies… different ranges to mix, but it will be a good challenge!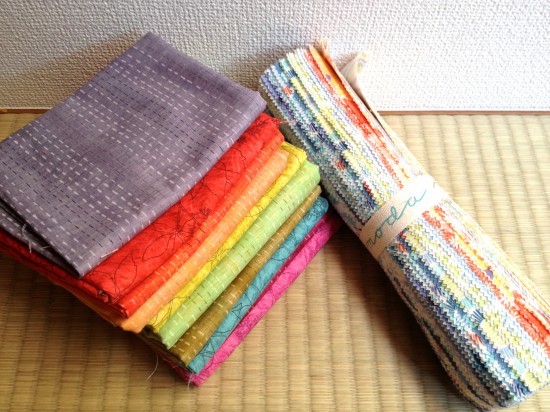 All of this was shipped to Janice, and she forwarded it to the hotel for me. She added to the bounty with some Jennifer Sampou "scraps" – aka fat quarters to big yardage! – and a Sunnyside layer cake. Say what?! Very spoiled!
So now it's your turn! Link up your recent additions, latest finds from the back of the cupboard, or favourite reminiscents!