The past week has been a time of slowly getting back into normal routine now that preschool is back. I'm really appreciating the quieter house with just one kid around, and thankfully her big brother taught her how to play imaginary games so she's been a lot happier entertaining herself while I start to catch up on sewing!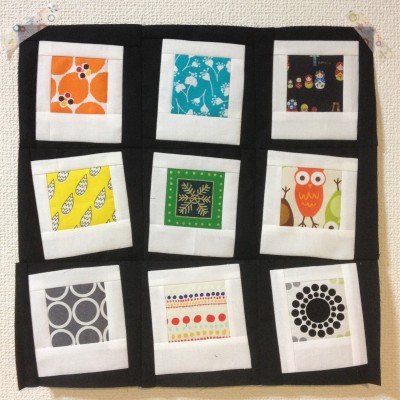 I purposely set August as my month for two of the three quilting bees I am in, knowing that summer holidays and toilet training was going to fill my days. Now that August is over, I am very glad I did this! The one block I had to make was a wonky nine patch of polaroid blocks. I even had most of these polaroids on hand already leftover from a polaroid swap last year! I added the owls and the spotty strips. And just now as I'm looking at the picture, I've noticed one of the swap polaroids was constructed wrong! How did that miss quality control?!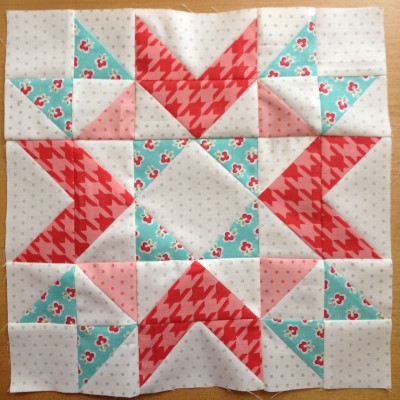 I've also re-started the Fat Quarter Shop 2012 Designer Mystery BOM! I finished block 10 this week, meaning I only have 2 more blocks to go until I've finally finished it. They're both cut already, which means when I just want some random no-deadline sewing, they're ready to go.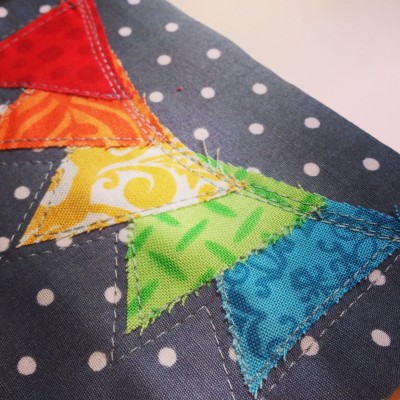 The other bee-related project has been making Artist Trading Cards for the Wombat Stew gals. These are small postcard-esque mini mini mini quilts of sorts. They have been a challenge for our group – most of us like having some more boundaries, or bigger space to work with, haha! I've totally just made them up as I've gone along, no real plan, just grabbing fabric and sewing. They're all different, but most have a coordinating pair because I'd begin with one plan, and then be inspired with a similar idea and use the scraps to try that idea! This is a sneak peek of the last one made, and is probably my favourite – what isn't there to love about rainbow bunting?! Now to work out who to send which one!
My August bee blocks have slowly been trickling in, and I can't wait to share them all together! Now, I really need to get a move on with the Totoro quilt! The in-laws arrive in less than 2 weeks, and theoretically I'm sending it back with them… I don't think that's going to be happening though.