There's been a secret I've been hiding for a few weeks, and it's time to come clean… I have a new sewing machine! And it came in such a cute box…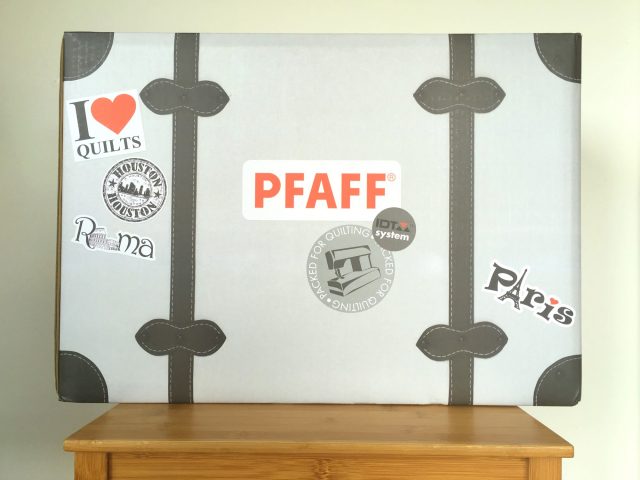 When I upgraded my very first machine to my big, beasty, 13kg straight-stitch workhorse, I knew that one day I would need a second, smaller machine with more stitch options. Since moving to Melbourne, I've been needing a second, smaller sewing machine that has more than just a straight stitch, and that is much lighter for taking to sewing days and retreats, and wanting one that has speed control that the kids can sew on too. And the Pfaff Passport met all the criteria, and was highly recommended by a few local quilty friends too.
Yes, I am now the proud, and very excited, owner of a Pfaff Passport 3.0 (currently affectionately known as Baby Girl), and I'll be sharing a lot about our journey together as a Pfaff Associate. The Passport is everything I have come to need in a second machine – lightweight, but packs a punch. For the past 18 months, since we moved to Melbourne, I've been lugging around that 13kg workhorse to sewing events – retreats, Guild sewing days, sewing at friends' houses, classes… And as it's Japanese, I've also had to take the 2kg transformer too! But no more. Whenever you see me out and about sewing, it'll be with my new Baby Girl. At just 6.7kg, it's a game changer (and back saver!).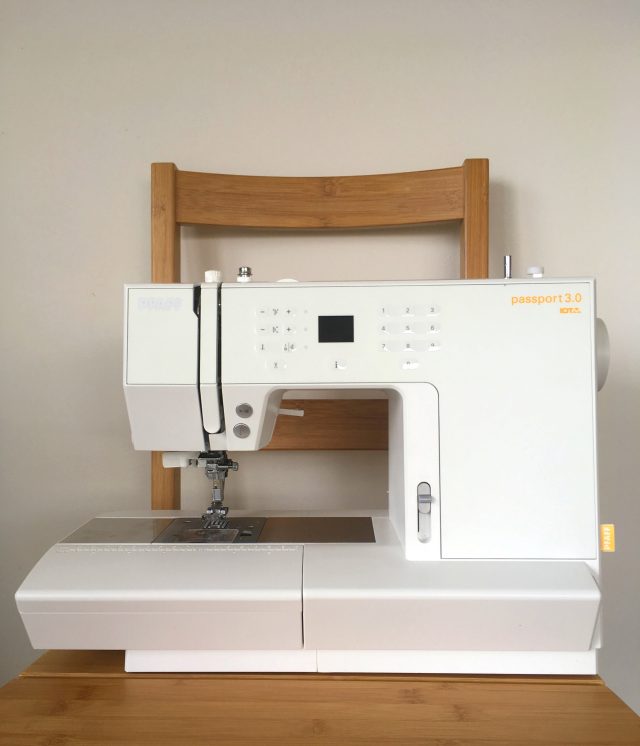 Other than the weight and stitch range, the other main reason I am so excited about my Pfaff Passport 3.0 is the speed control. This was another feature lacking on my workhorse, and it meant that my children were unable to use it. But now, I can pop it onto the lowest speed, and let my kids have fun. That's how my daughter was able to sew up this little pouch almost all by herself the other week! I just helped her with the hem around the top edge.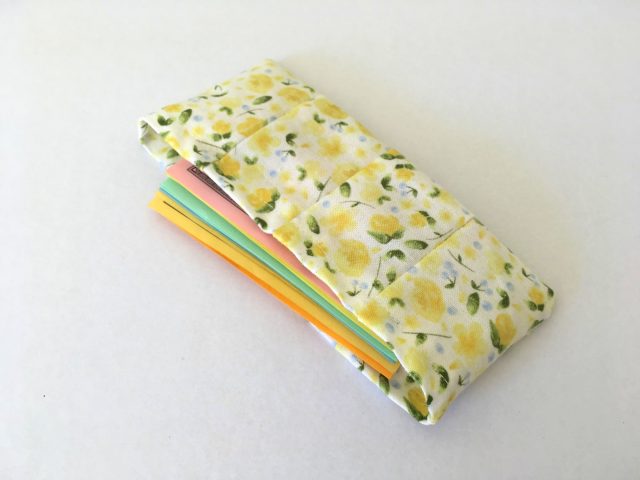 Of course, now she's thinking up all these projects to make, and I'll have to try and get MY sewing done while she's at school so that we're not competing for time on the Passport, haha!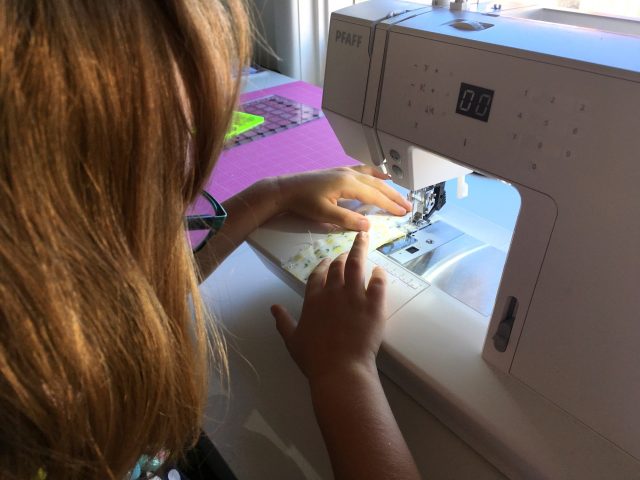 As with any new machine, it's taken a little bit to get used to the way it works, and buttons and levers in new places, but we're getting on pretty darn well. I was rather excited to have a play with the decorative stitches, and thankfully, I had some small projects already basted from demonstrating for my basting tutorial. I decided to tackle the tulips table runner first.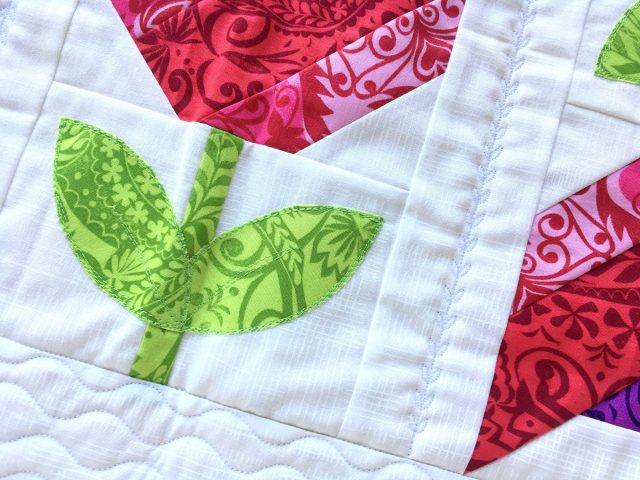 For the long edges, I used the serpentine stitch – stitch #42 – and weaved my way along the borders, mixing it up. I'd love to try and work out how to evenly stitch serpentine rows next to each other, though! Does anyone have some tips for that? Next, I used the most perfect vine-like stitch – stitch #80 – to quilt next to each tulip block. It echoes the blocks' leaves perfectly!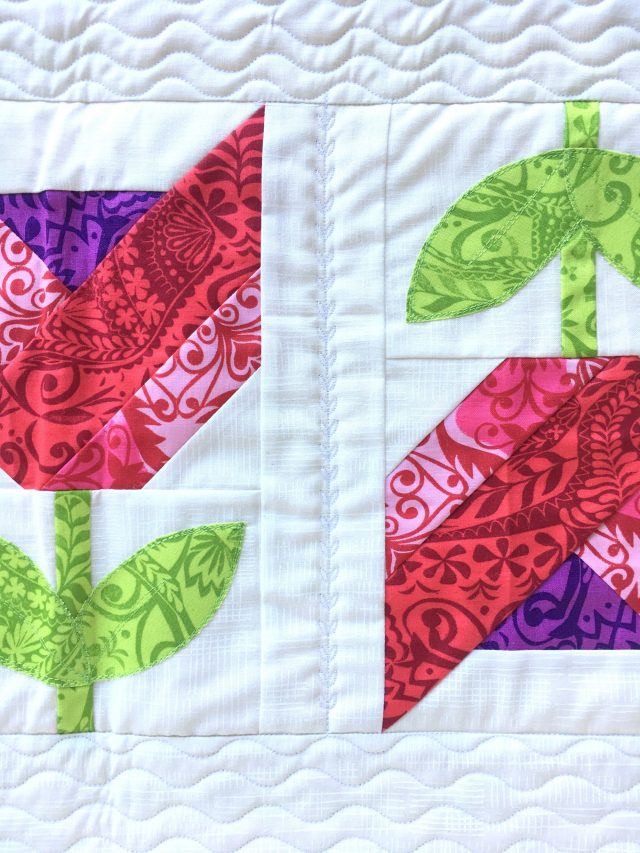 So yes, I'm loving my Pfaff Passport 3.0, I'm thrilled to become a Pfaff Associate, and to share this new journey with you all!