I was so excited to finally join in the Schnitzel & Boo mini quilt swap! I shared a little bit about my process before, but now that the quilt is finished and received, I can share it all!
My partner, Alyssa aka @happypigeon, was great to stalk. I loved what she shared of her work and spent days, no, weeks! thinking about what to make for her. But then she shared this photo: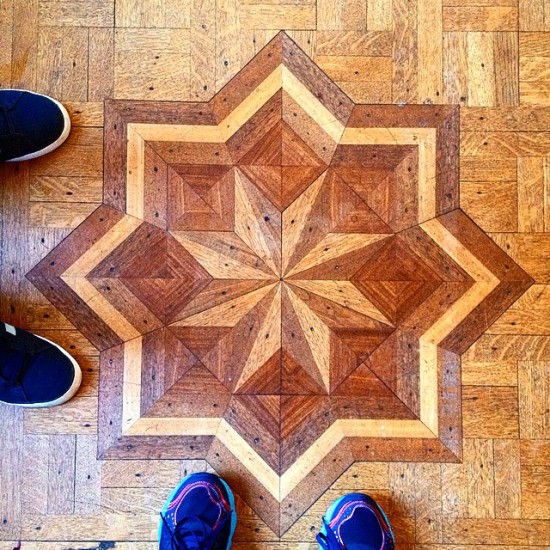 Aha! I took the fact that she shared a photo of it as a sign that she liked the design, and as someone who is highly inspired by "life" around me to influence my quilt designs, it seemed like the best of both worlds. Alyssa also said that she loved AMH, Melody Miller, Tula Pink and Art Gallery Fabrics… I hear ya girl!! So I figured saturated colours, contrast and colour play was a good way to go.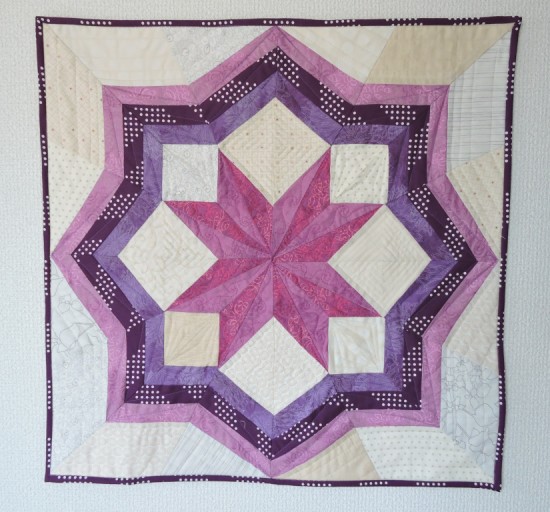 And this is what I made for her! I drew up the design in EQ7 and paper pieced it all. I had trouble with the centre point (in hindsight, I needed to have pieced it as quadrants and not in halves to make the seams sit better), but I weighed it down overnight and quilted carefully! And that seemed to do the trick. I added some hanging corners on the back and a label, and popped it in the post along with a few other little goodies to go along with it.
The best bit? She knew what it was supposed to be, yay!