It's the first of the month, and that means it's time for the next installment of the Sunset Isle quilt pattern! Last month was all about the square in a square blocks, and watching your quilts grow  the Sunset Isle Facebook group and on Instagram on #sunsetislequilt (see below) is just so much fun!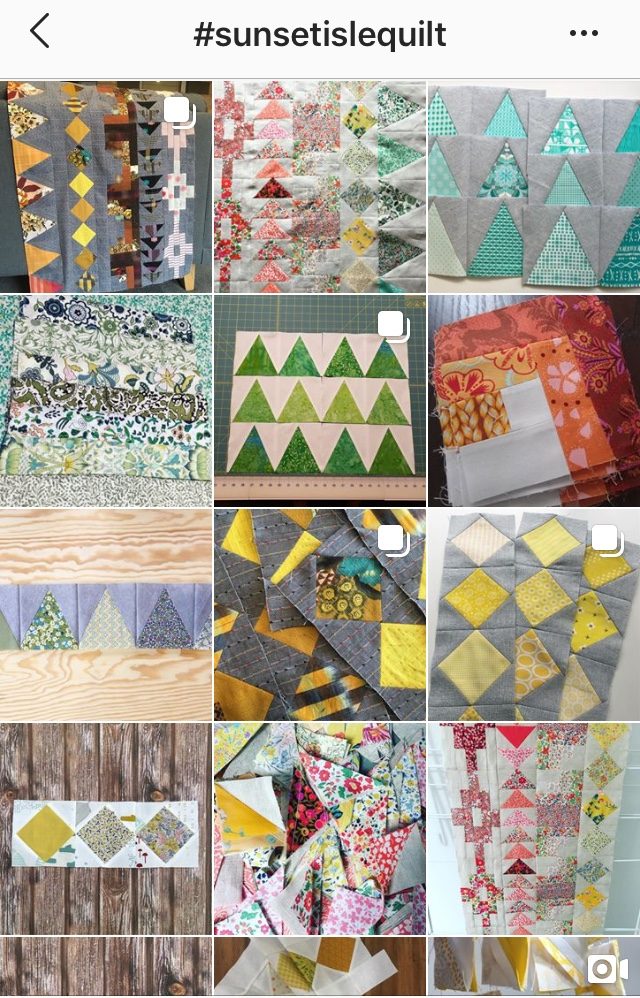 MONTH 6
This month is the halfway mark! It's also sharing the design with row 7 to create a symmetrical centre to our Sunset Isle quilts. These two rows are all about angles, with a mixture of flying geese and angled piecing. Here's a reminder of what the full quilt design looks like: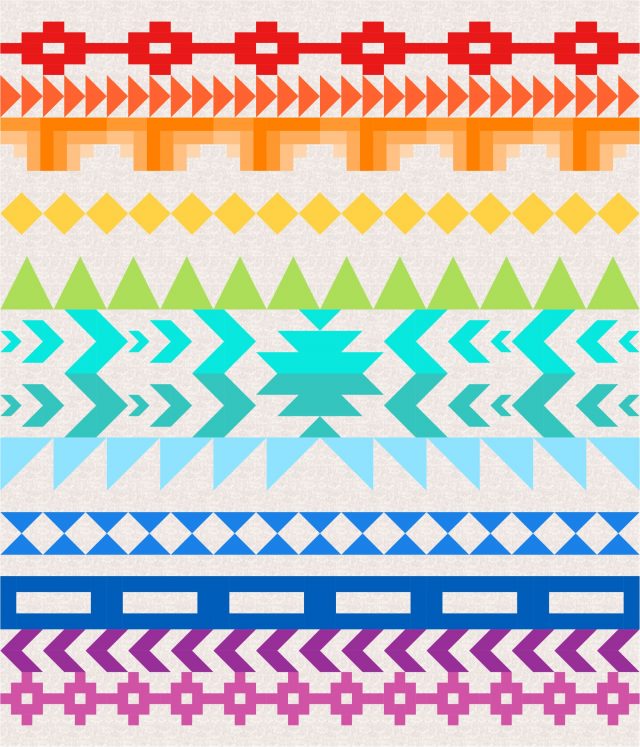 If you're working on a rainbow version, this month is your aqua row, and the next row (the same design but "upside down") is teal. So when you're pulling fabrics, use the lighter prints for this row, and the darker prints in the next one.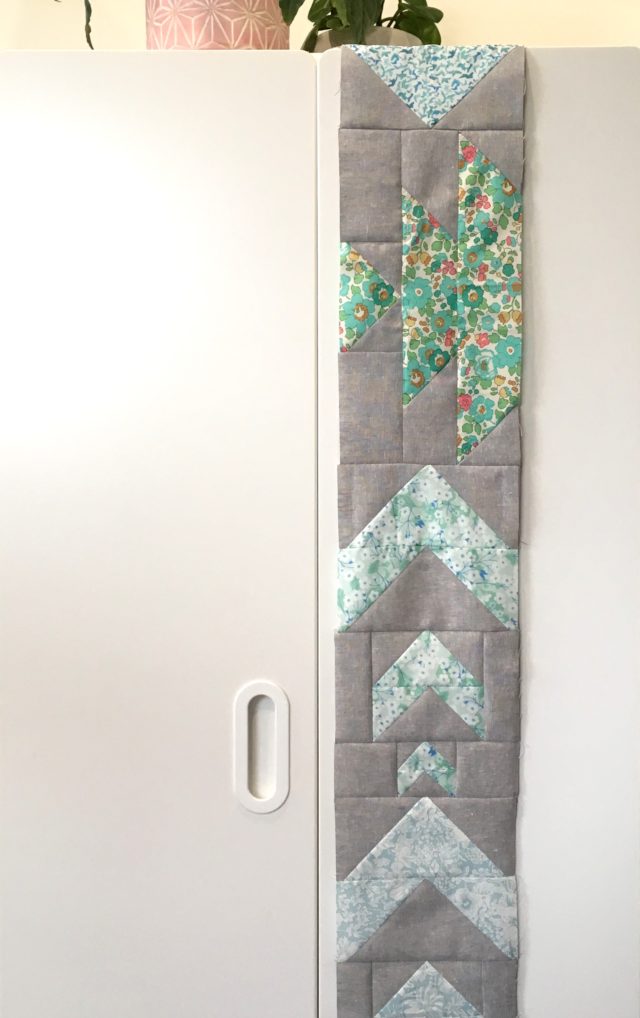 There are two block designs for this row, and you might like to choose one print per block like I have.

As next month's pattern is a repeat of this month's (in fact, sew ahead if you like!), Sunset Isle subscribers will be receiving a bonus baby quilt version that uses the first 6 months of blocks to create an adapted mini version. Please note – only the current subscribers will receive the bonus pattern, so you will need to sign up before July 1st to get the baby Sunset Isle quilt pattern.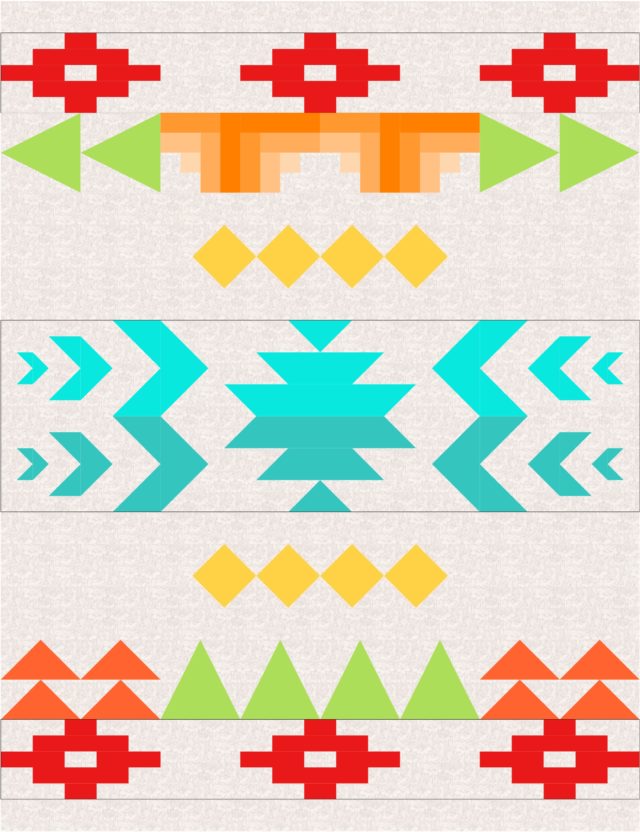 OTHER THINGS TO NOTE
It's never too late to join in! You can sign up for the pattern subscription for just $24 for the year (once-off payment) and receive the current month's pattern right away.
To hang out with other QALers, come and join the Sunset Isle QAL group on Facebook to connect with everyone else sewing along! Share your plans, fabric pulls, progress and we'll be there sewing and cheering along with you.
On Instagram, you can use #sunsetislequilt to share your project with us all, and feel free to tag us in the image too – @blossomheartquilts and @ava_and_neve – as that helps us find them all more easily.