Dude, there's nothing like smashing out a goal to motivate you to do more! This month, I'm off to QuiltCon for a week, so I'm taking another more realistic goal of finishing off my Modern HST Sampler quilt. This top was finished in January last year, and after having been sent to a longarmer, also just needs binding. And as I always remind you, I don't like binding! But no more excuses and procrastinating. If I can finally bind my sampler quilt from The Bee Hive (2015's blog sampler), then I may as well keep going and get the 2016 blog sampler finished too!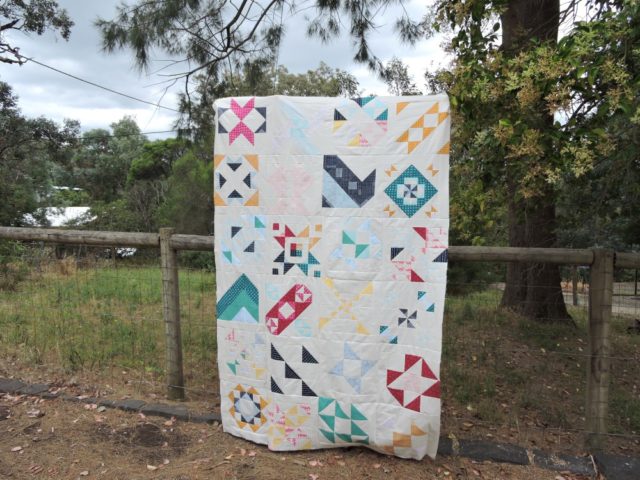 This quilt is getting these adorable teal foxes by Elizabeth Hartman. I do love a bold, colourful binding to frame my quilts! I seem to either go for the background fabric so as to make the binding "disappear", or a saturated print that pulls out a specific colour within the quilt top. This time, I'd like to pull out the teals in the quilt top. And yes, I'll be pulling out my AccuQuilt GO! fabric cutter once again for the binding strips. In fact, as I know what next month's #finishitalyce project will be, I may just cut that binding now too… make the most of my efficient mood!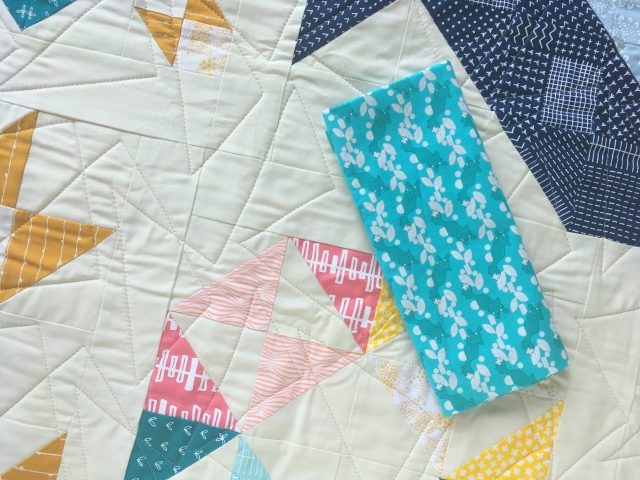 How amazing does that quilting look?! It was done by Katrina's Quilting, and I asked for a geometric triangle design. It's rather dramatic, and looks fantastic on the Tula Pink backing. It's the fourth quilt on which I've used her Freefall wideback, and it certainly won't be the last! So luscious to touch, great quality, and I just adore the ease of using wideback.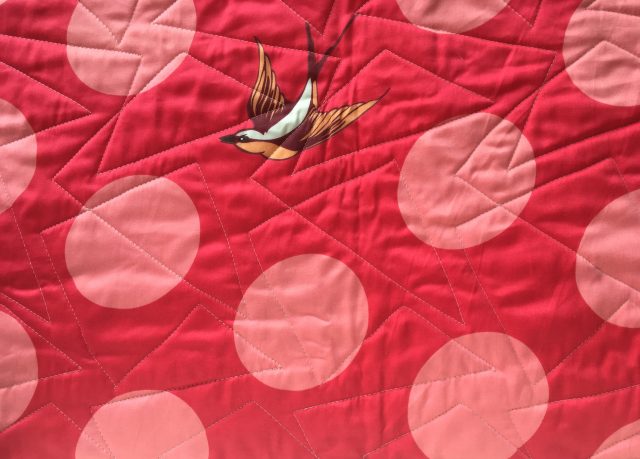 I've got 3 weeks until I leave for QuiltCon, I wonder if I can get it bound and photographed before then? Binding will be quick enough (ha!), but getting photographic assistance can be tricky to time!