A few years ago, I decided it was time to buy EQ7. If you haven't heard of this program before, Electric Quilt is a quilt design software with a huge range of very useful features, including designing templates, calculating fabric yardage, a fantastic in-built library of current fabrics, and much more. It was one of the best investments I have made for my quilting! Not just on a business level, but also on a creativity level. Being able to quickly get out my designs from my brain onto the computer, and then easily adjust and re-colour as many times as I like until I'm happy with what I have? Priceless! Then late last year, I had a chance to get a preview of EQ8, and I have loved it even more so!
The updated fabric library is what got me really, really excited. As a lover of modern fabrics, I previously had to find and download all the fabrics I wanted to use from the various manufacturers, including Kona solids to use as a basic range of solids fabric. But in EQ8, they have included a wide range of manufacturer basics from top fabric companies, over 6200 fabrics to be precise, including Kona solids, Bella solids, Moda Grunge, a variety of Art Gallery Elements ranges, and Cotton + Steel Basics.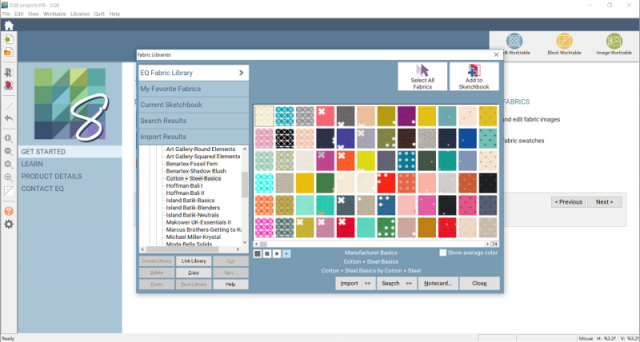 I not only use EQ8 to design all my quilt patterns, but I use it for personal projects too. Such as when I'm making a selection for blocks and colours as the queen of a quilting bee, I use it to make a mock up of how the blocks would look like in the quilt top. Or even for other queens' blocks to get a sneak peek at what their finished quilt will look like! For example, the queen of my quilting bee last month chose the Double Star quilt block in navy and emerald, and here's what her finished quilt will roughly look like.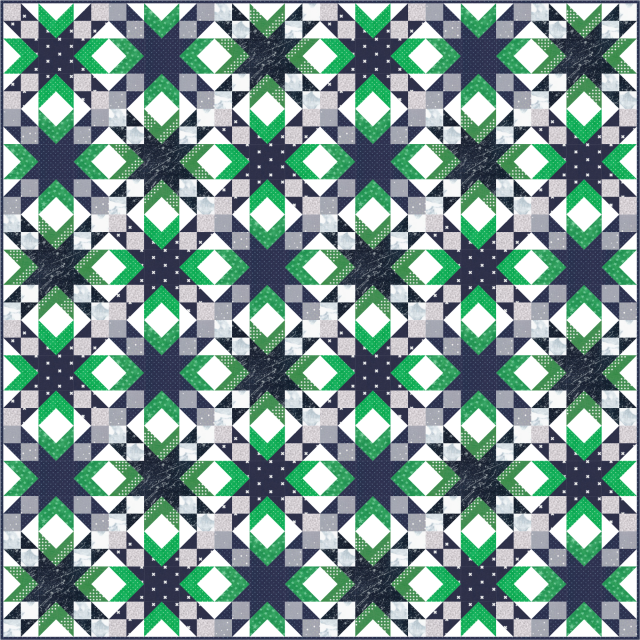 Even the kids have been getting in on the action! My 8-year old son had previously made a few designs in EQ7, but he required a lot of assistance. Now with the improved and more-intuitive interface, they have both had some fun designing quilts all on their own! Theses are just two of the ones he's been playing with over the summer holidays.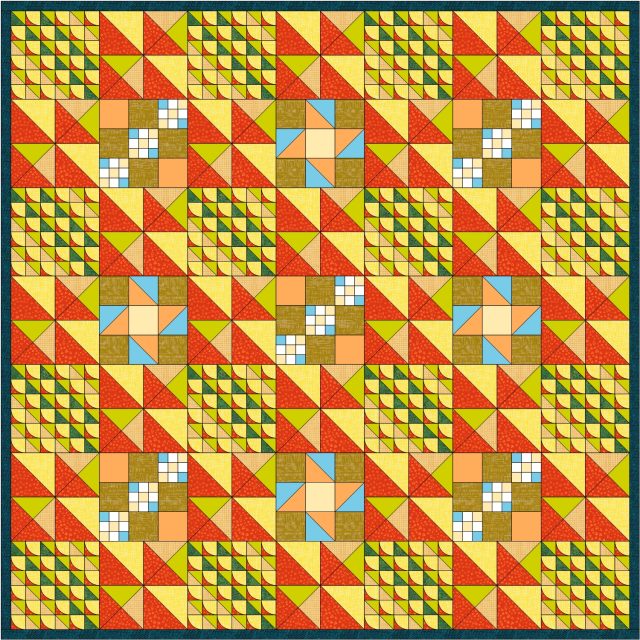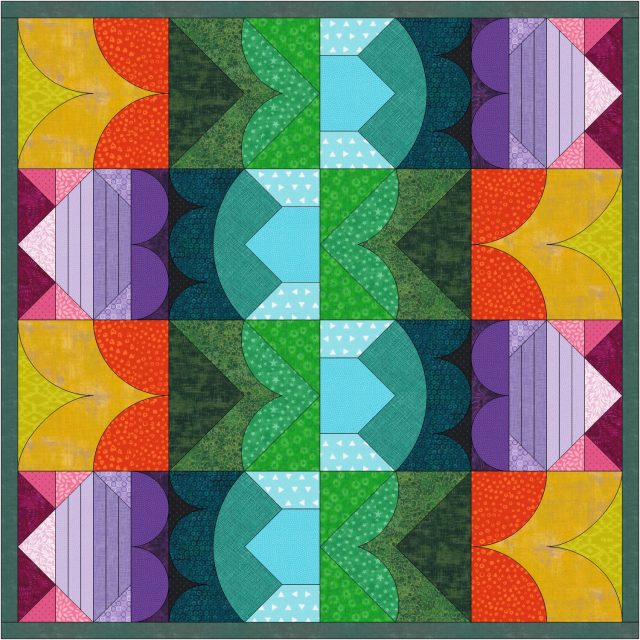 Meanwhile, my nearly-7-year old daughter has drawn up these designs using EQ8. I love how free children are with their colour selection! She doesn't care if it's batiks or novelty, so long as it's pink/purple/green.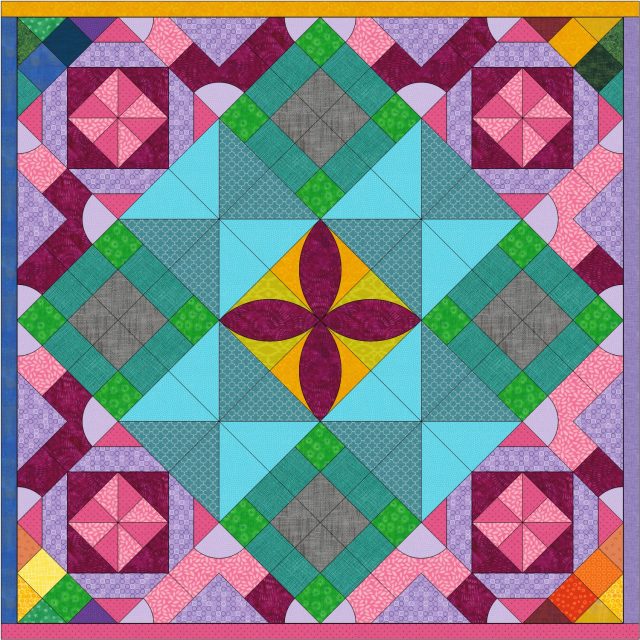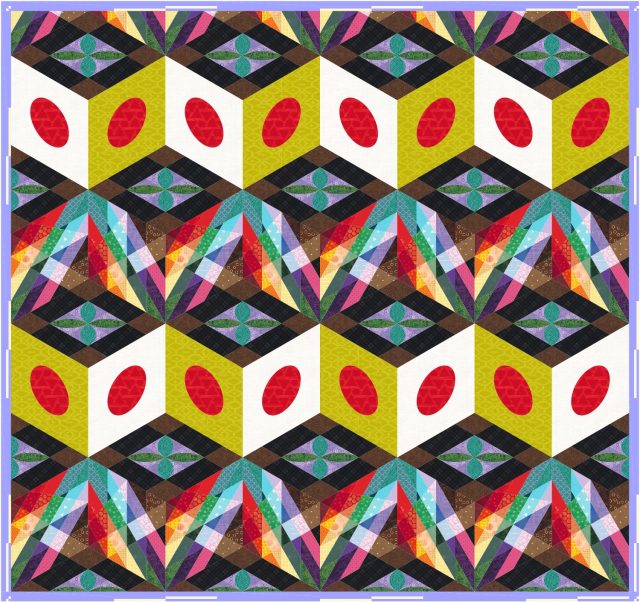 I'm so proud of both of them! It makes my heart so happy to see them interested in what I do, and wanting to get involved. It means so much to me! Not to mention how inspiring it is to see someone just play and be creative, not worrying about whether it's even possible to sew up. Just playing with shapes and lines and colours. I think there's a lesson in there for all of us!
And speaking of happy hearts, here's on my husband did… he was trying to work out how to tessellate shapes but ended up with this design instead. I supposed now I need to teach him how to English paper piece 😉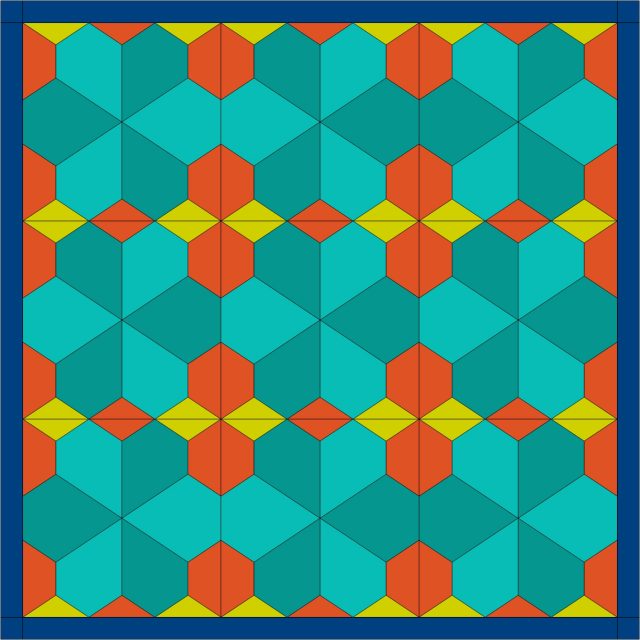 Now, how about an EQ8 giveaway?! The Electric Quilt Company has given me one electronic copy to giveaway on Instagram. Head on over to @blossomheartquilts and to this image, then follow the instructions to enter. Good luck!