Do you have some favourite artists that you follow? I've long admired the stunning watercolour art by Caverly Smith, one half of the Briar Hill Designs duo. Their Instagram feed – @briarhilldesigns – is one of gorgeous florals that have you sighing at the sweet prettiness of it all! So when I heard that they were releasing their first line of fabric with RJR Fabrics, I knew it'd one full of pretty florals, and I wasn't wrong! The June's Cottage fabric range features the gorgeous handpainted art of Caverly in lemony yellows, fresh greens, cool blues, and a punch of lavender purple.
I was thrilled when they asked if I'd join the June's Cottage Maker's Tour to showcase the sweet prints, and I selected three prints to work with for a couple of pouches. I originally had a tote bag in mind, until I borrowed Stitched Sewing Organizers by Aneela Hoey from my local library, and instead decided that these fabrics now needed to become a zippered pouch, and a drawstring bag!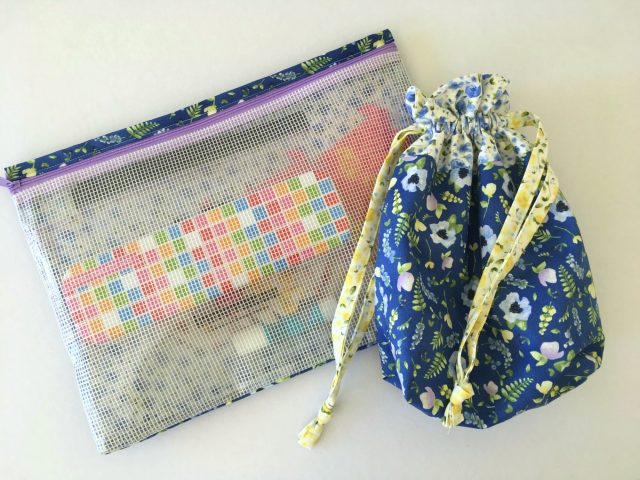 For my zippered pouch, I used the See It All pattern, but with a slight difference… you see, I love the style of see-through pouches with vinyl, but when I was in Japan, I couldn't easily find vinyl to use for it. So I came up with a Daiso hack instead! I bought one of their see-through zippered pouches and carefully unpicked some seams, leaving the zipper attached to one side. This time, I grabbed one with two zippered pockets – twice the vinyl and zippers for the same price! And it even came in the right kind of purple too #winning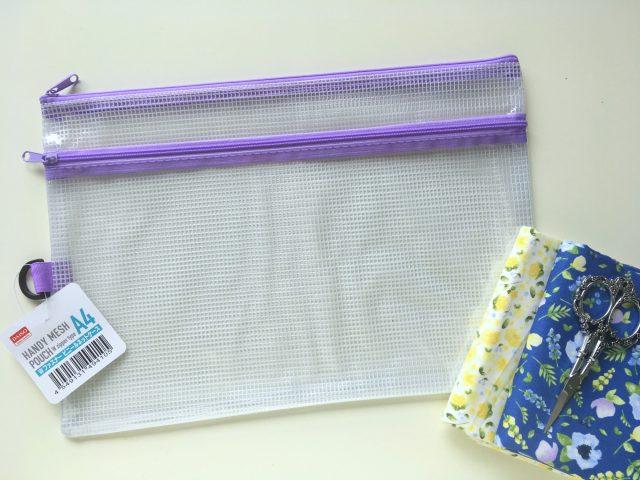 A bit of careful sewing created this See It All pouch – perfect for storing hand sewing supplies. Big enough to fit all the bits and bobs, and still able to easily locate what you need when digging around with one hand. It neatly fits in my Cherish EPP supplies!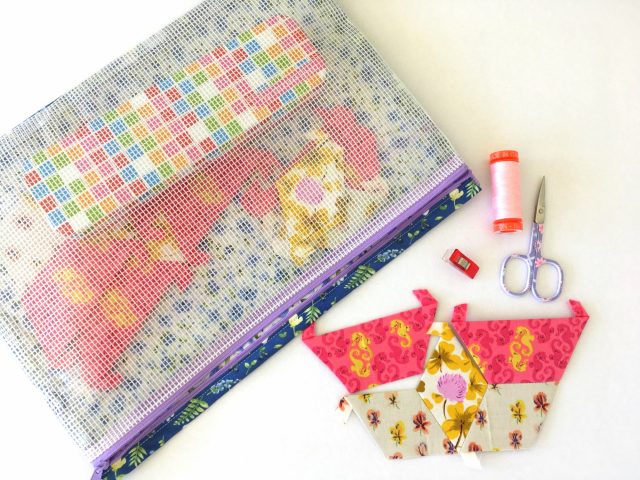 With the leftover fabric, I whipped up a quick lined drawstring bag. These make a great gift, whether as a gift bag or as the actual gift, and are also great to store bulkier crafty projects, like crochet or knitting.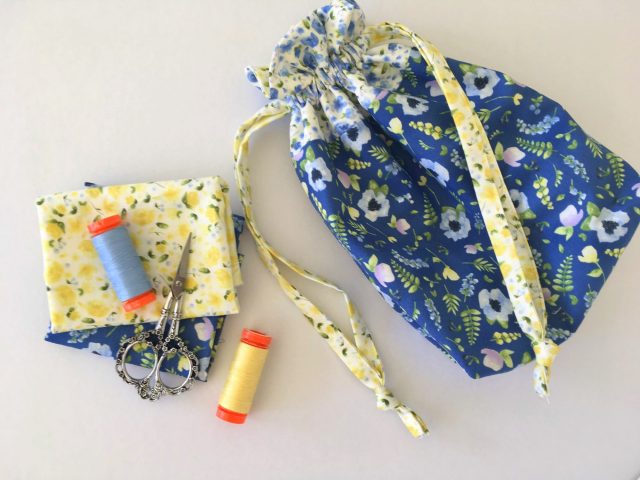 And then over the weekend, my daughter wanted to sew by herself for the first time, as I recently got a new sewing machine on which the kids can sew (more on that later!). So I grabbed some of the June's Cottage scraps, and let her have at them…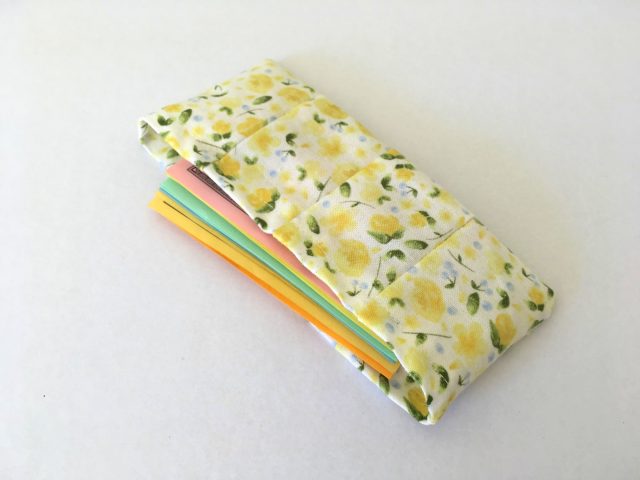 One cute little pouch, which turns out to have fitted in her Monopoly winnings perfectly.
There are some other, talented, makers joining in on the June's Cottage Makers Tour this week! Be sure to check them out, before a big giveaway on Instagram as a grand finale on Saturday, February 10th.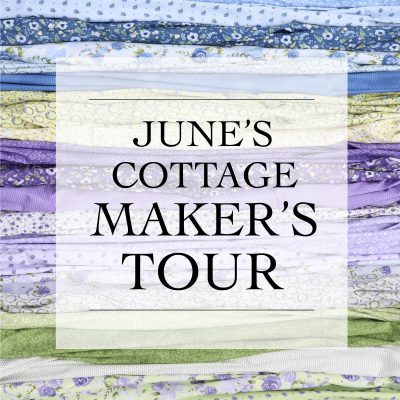 February 5th – Alyce Blyth @blossomheartquilts
February 6th – Cassie @lilyshinecreates
February 7th – Fiona @tangledblossoms
February 8th – Aggie @aggieandfrancois
February 9th – Katy @katylivings
February 10th – Julia @briarhilldesigns
This post contains an affiliate link, thank you for your support!