There is nothing more invigorating than finishing a quilt! Well, actually, there is… finishing a quilt that has been waiting for 21 months for binding! Yes, that is how long it has been since I got this sampler quilt back from the longarmer (you can see the quilting better in this post). April 2016. But now, I have fully finished The Bee Hive sampler quilt, and here's the photographic proof.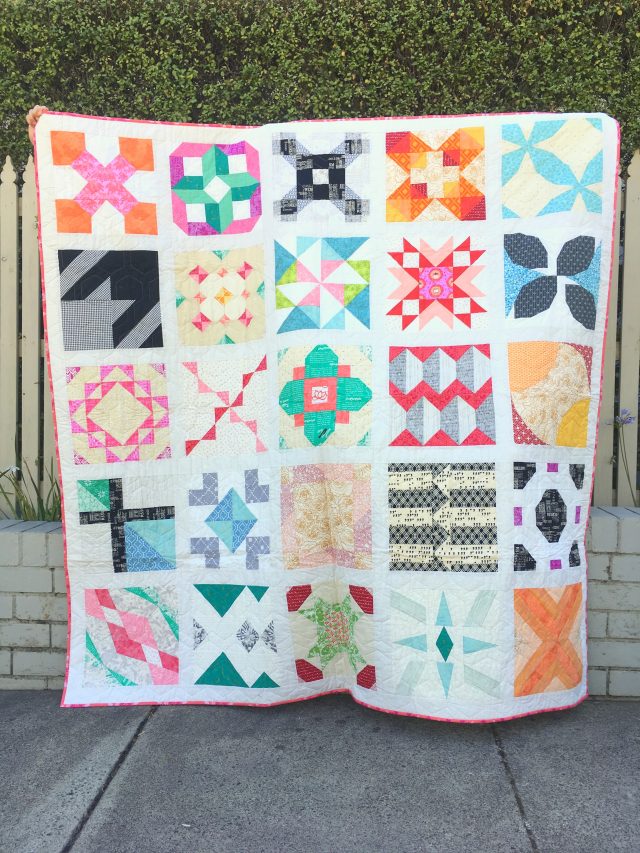 I used my AccuQuilt GO! and the  2 1/2″ strips die to cut up the binding fabric, and took advantage of my guild's sewing day to piece/attach/sew it all on. As usual, I used machine binding, but as I had limited space to maneuver this 72″ x 72″ quilt, I decided to try this clever trick from Jemima at Tied With A Ribbon for mitering the corners without stopping stitching. It worked beautifully! I'll be using that again for next month's project too.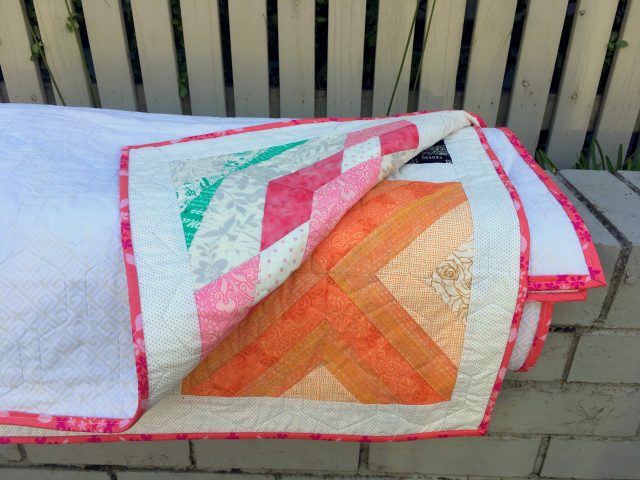 I love how this deep pink print frames the quilt, and pulls out the pinks I used throughout the scrappy quilt blocks. The quilt blocks are all 25 from the free quilt block tutorial series I shared during 2015 – The Bee Hive. Each block when used on its own repeating across a quilt top makes fascinating secondary designs, but all of them together make for one fun sampler quilt! There's a range of techniques used – foundation paper piecing, curves, half-square triangles, fussy cutting, and more – so it's a great skill builder too.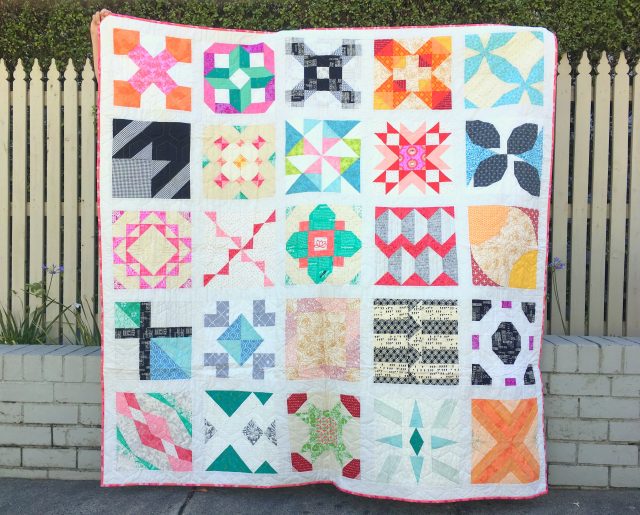 Ahhh, that feels so much better! One less project off my back, and if you could see me now, you'd see me rubbing my hands with glee, in anticipation of doing this all over again next month…