When I was at Australian Quilt Market last year, I fell in love with Sedef's Monthly Sampler Mini. It's just so quintessentially sweet, and a great chance for me to finally attempt sewing illustration – a technique I've been wanting to try for a while! The pattern also includes a Southern Hemisphere version, so I'll be using that for my version.
My plan is to sew one each month, although knowing me, I may just get too excited at some point and finish it off one month! I'm using Kona Ash for my background fabric, and I think I should dig through my overflowing and underused scrap bin for the prints. I may also use some solids like Sedef did, as they're small pieces and prints may get lost. And I'll be using black Aurifil 2692 for the thread outlining. Side note – this spool has been in my collection for a few years now… seems I very rarely use black, haha!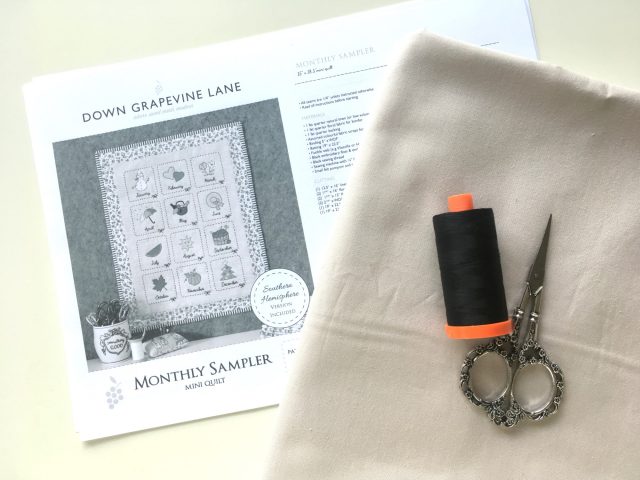 Obviously, being the end of January, I had planned on starting this month, but the summer holidays have understandably monopolised my time, and this fell off the priority list! School goes back today, so maybe now I will have some time (and peace!) to get started.