Rather than spread all the latest news and updates over a few blog posts, I thought I'd collate it all into one blog post.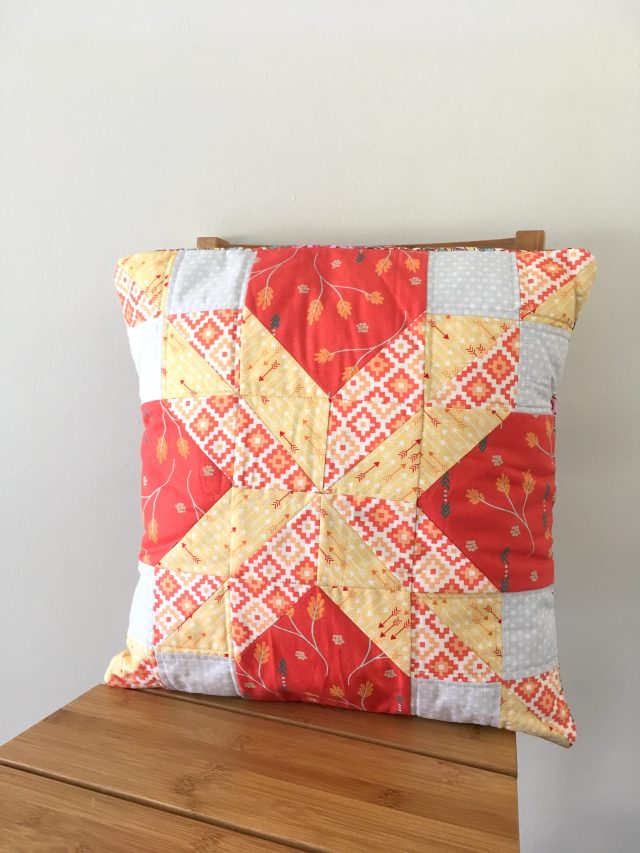 My Beribboned cushion pattern came out in Down Under Quilts last month. I made one a touch more Christmassy by using some of Alison Glass' Handcrafted batiks, and the other I made with a small fat quarter fabric pull I had sitting on my shelf for a while. Such a cheery yellow and coral design! You can find this pattern in issue 181, in stores now.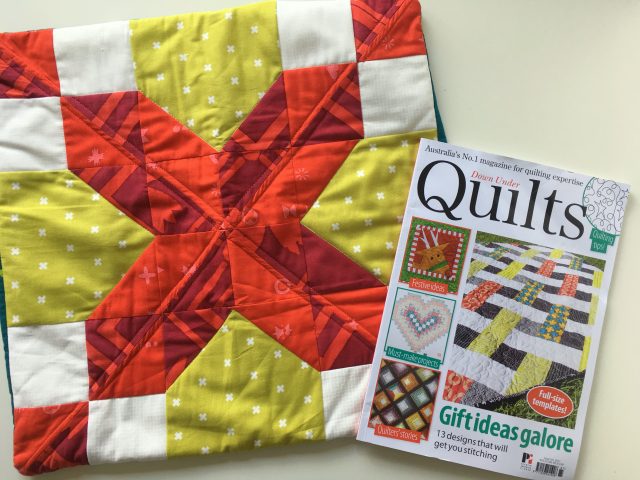 Make Modern issue 20 is now out, and includes my latest Maths & Methods column – all about scraps! This article is a case of do what I say, not what I do #hopelessatscraps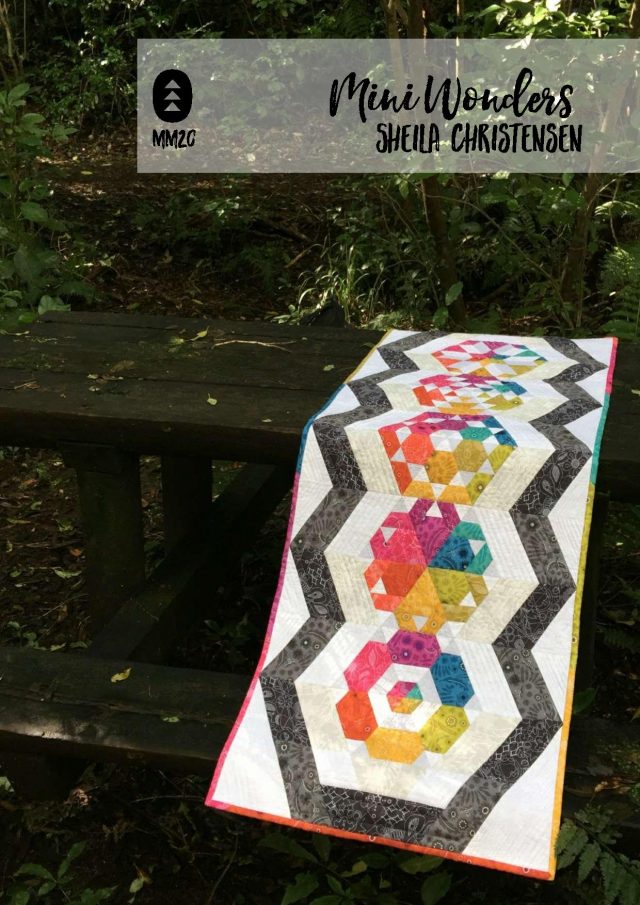 As always, it's jam-packed with 12 incredible patterns like the one above by Sheila Christensen, and articles from us regular columnists + some fascinating reads about recycling fabric, India and the Cairo Tentmakers, so there's plenty of eye candy, plus interesting reading to be had!
The Patisserie BOM is moving along, with month 5 available now, and month 6 coming out very soon too.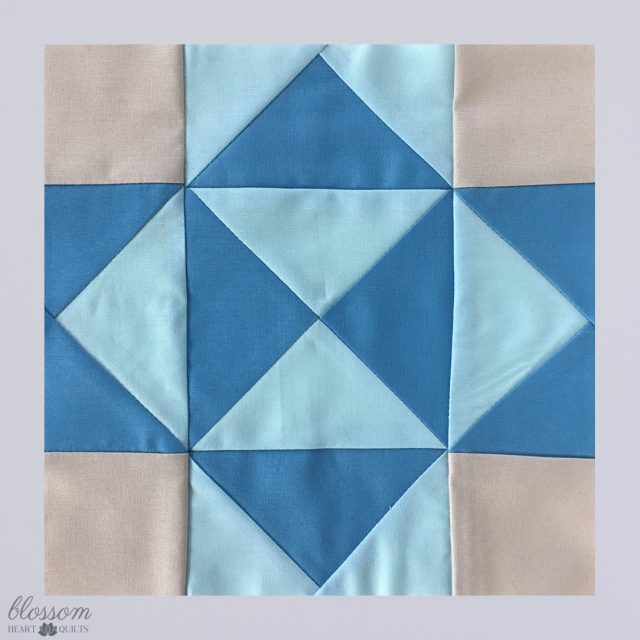 For month 5, I used Riley Blake Medium Blue and Michael Miller Cloud from The Solids Club from The Creative Retreat for my 8″ finished block. And for the baby 6″ block below, I used Kona Malibu and Devonstone Light Blue.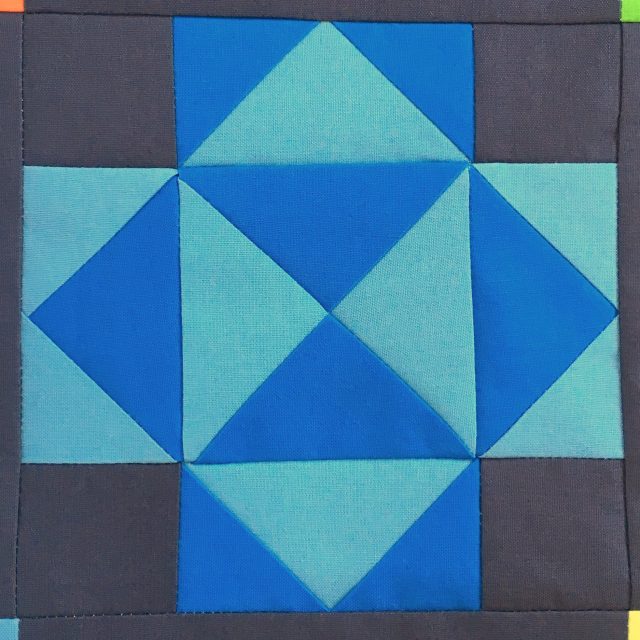 You can find the pattern for block 5 on the AccuQuilt Australia blog here.
Phew, I think that's about it! Now I can start 2018 with a fresh blogging slate 😉