My husband has been prompting me for a while to try out some of my quilting designs onto other products, like notebooks or cards. It took me a while, but last week I finally sat down and had a play. I tried a few different designs – new and existing – and ordered some products to test out their quality. I'll share those once they've all arrived! But definitely one of the most exciting ones have already arrived…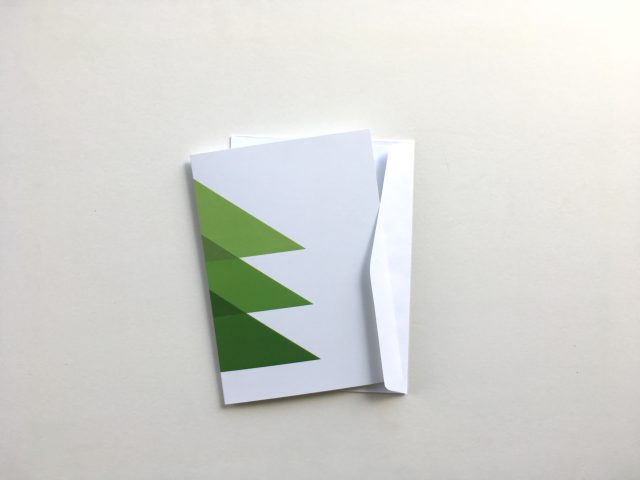 Quilty Christmas cards! I decided what better way to test this out than to design my own Christmas cards. I played around with angles and proportions, before keeping it simple with the shapes but playing with the colours instead to get that look of overlapping transparencies.
And I must say, the actual product really impressed me. It's a nice, solid bright white cardstock so it definitely feels like those good quality Christmas cards that stand up nicely on display and don't lose structural integrity and collapse. I love having cards on display, but I hate it when they curl and collapse! At 10 for $23.99, they are definitely well-worth it for good quality, custom-designed cards. Blank on the inside, they come with a matching white envelope. And very securely packaged too – this is what I pulled out of the padded parcel. No bent cards here!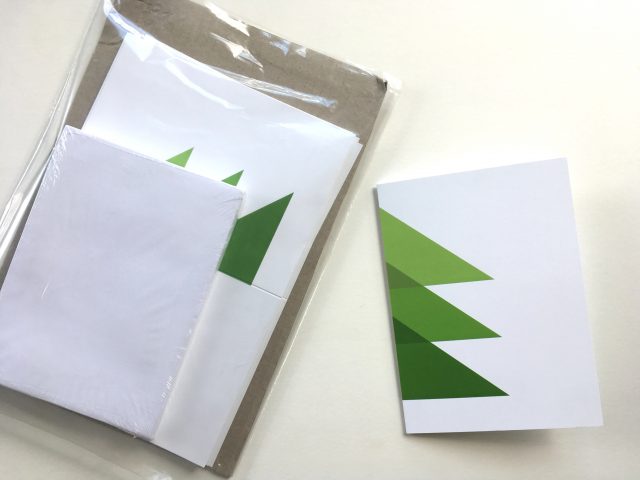 You can find these up on Society6 – a website where designers can upload their art to be printed on a wide variety of products! I've got some pouches, notebooks, and tote bags coming that I'll show you when they arrive. New Society6 customers can get $10 off orders over $40 using this link! Activate the offer, and then search for Christmas Tree Quilt card to find these cards. And if you're already a member, you can head straight to the Christmas Tree Quilt Geese cards here. Who will you send your's to?!