Oh Alyce, back at it with the HSTs… I'm sorry, I just have a bit of a love affair for the shapes that they create! This time, creating a Wreath mini quilt (and not 'wrath' as I keep typing, ha!) for issue 53 of Love Patchwork & Quilting – their Christmas issue.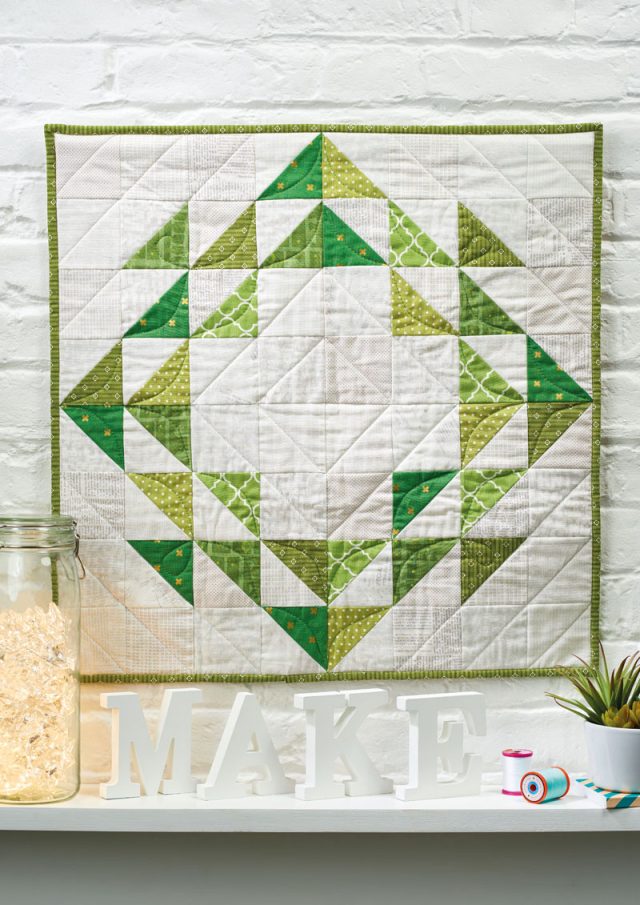 I used a range of scraps in grassy greens and low volumes for this one. And kept the quilting simple with diagonal lines going through the squares in the standard Aurifil 2021 that I use for piecing as well, and then some curves through the greens using Aurifil 1114 to lend a little more leafiness to them.
While this exact one will be going on the wall for Christmas, it certainly isn't restricted to just being a Christmas wall hanging. You could easily use different coloured fabrics to make it as bright and colourful as you like. Or go for oranges and reds for a fall wreath! Or add some coloured flower quilting to make it more spring-y. Make it your own, that's for sure!