It's always such a happy day when a beloved quilt gets returned to you! Even if I was away and had to wait a few days until I got back home to unwrap and snuggle it once more…
Directional is the kind of quilt that I love to make. It starts with a sudden idea of a quilt block, becomes a sketch, and suddenly I have to make it right now. But before I did, this simple and modern quilt design was one I thought Alice (the editor of Love Patchwork & Quilting) might like, so I sent it through. And sure enough, she did. And thus, Directional was born.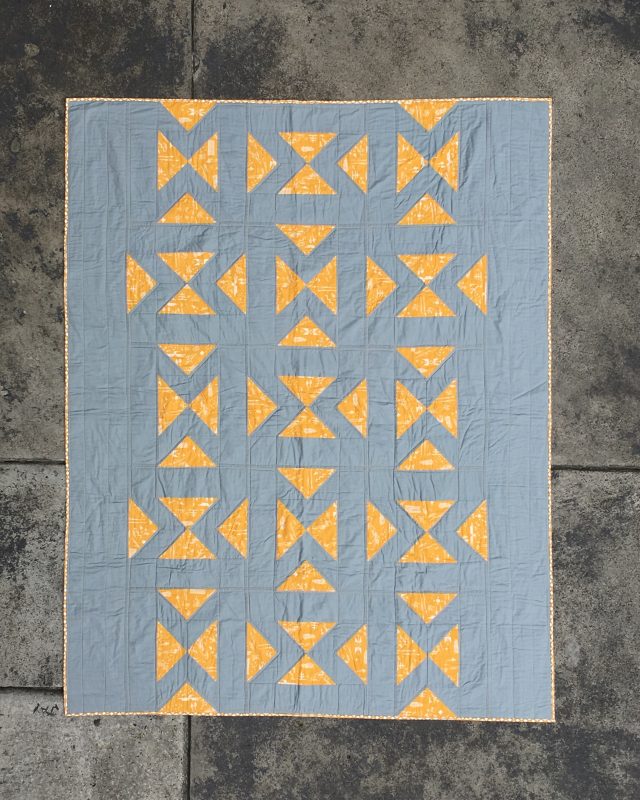 I used two prints from Bound by April Rhodes for Art Gallery Gabrics – one for the flying geese and one for the binding. You know I love me some golden mustard! The backing is Tula Pink's Freefall. I am obsessed with using Freefall for backings! This is the third quilt I've used it on (each a different colour), and it won't be my last. It's a wideback, so it's super easy (and cost-effective!) to use, and being a Freespirit fabric, it also feels so luscious.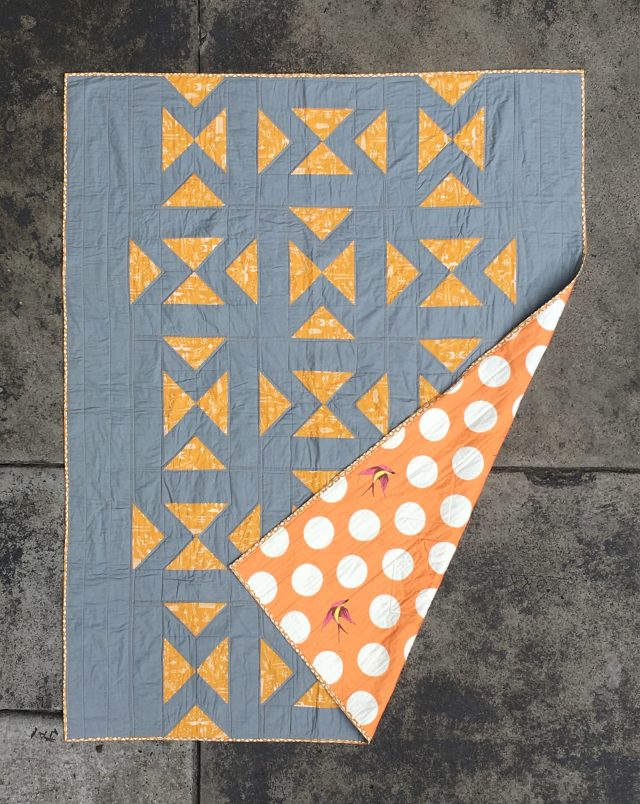 This quilt is now my son's first big boy quilt (aka a single bed quilt as opposed to toddler bed quilt… he's almost 8, whoops), and the sweetest moment of my son realising that this was for him was when he realised that I had used Freefall on the back. You see, he watched most of Tula's House with me a while ago, as he loves design. So he remembered both that this was by her, and also named her too #soproud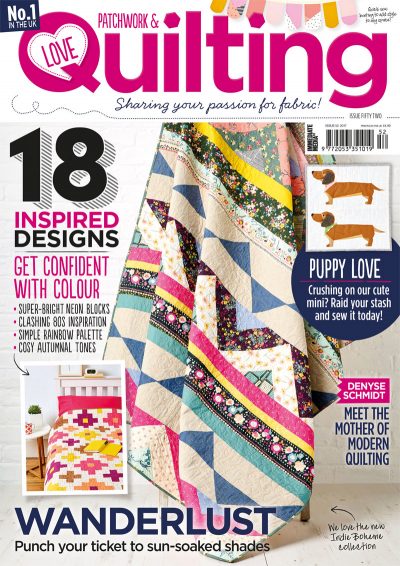 You can find Directional in the latest issue of Love Patchwork & Quilting #52.