Hmm, I'm not exactly sure what flavour a blue donut would be… blueberry? Blue Heaven? Fairy floss? Let me know what you think what flavour this block would be in the comments! In fact, talking of donuts, AccuQuilt Australia recently shared a delicious felt donut pillow tutorial. So cute! But anyway, you can now go download the pattern yourself from the AccuQuilt Australia blog.
The 8″ version features some pastel colours as usual, this time Riley Blake Medium Blue and Michael Miller Cloud from the Solids Club provided by Jules at The Creative Retreat, with Kona Ash for the background.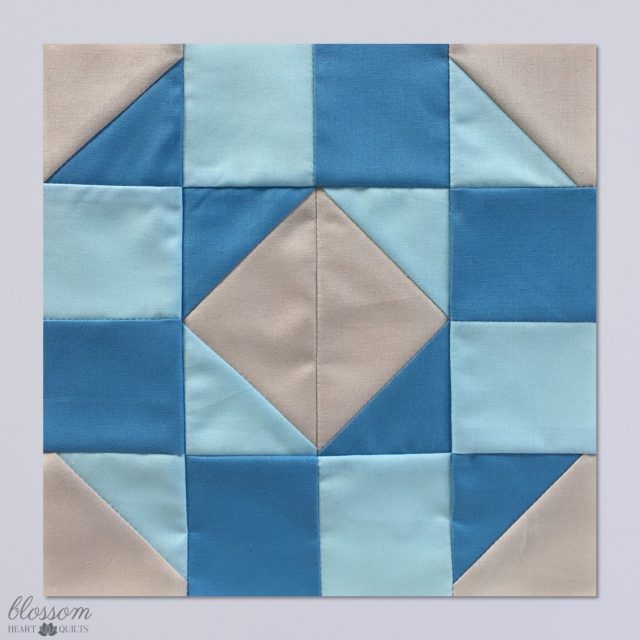 Grab the pattern for block 3 here!
And my bright baby 6″ block features Kona Malibu and Devonstone Light Blue.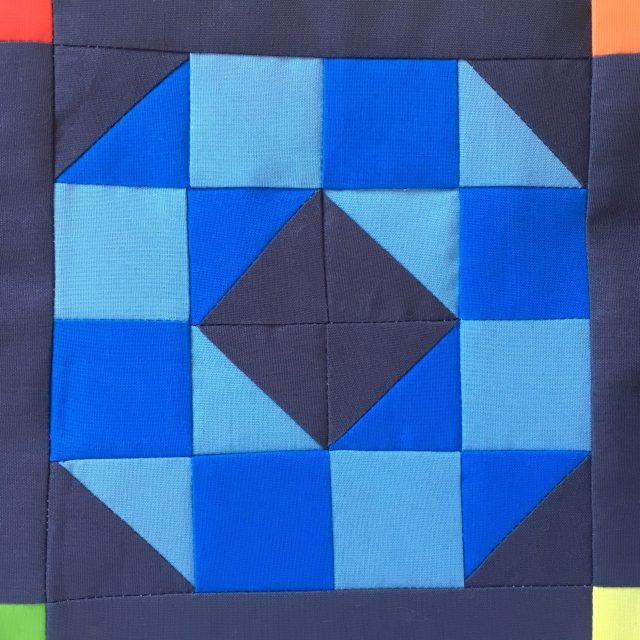 All of the Patisserie blocks:
We can't wait to see your blocks! Feel free to share them with us on Instagram, tagging @blossomheartquilts and @accuquilt_australia, and using the hashtags #blossomheartquilts and #accuquiltBOM.