It has been an amazing year for Australian quilt designers, with quite a few releasing books! There's nothing better than seeing your friends rock their business and achieve their dreams. So of course, I've bought them up along the way! And am sharing what I love about them with you today.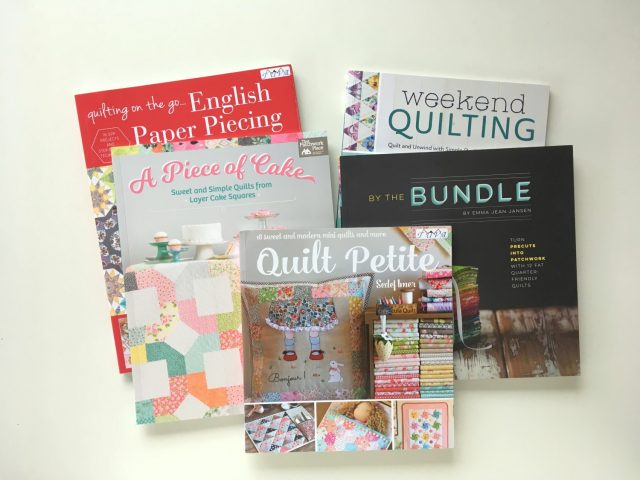 Let's start with the one that's a big favourite of many of my local friends – By The Bundle by Emma Jean Jansen.
No, we aren't playing favourite authors, but rather that we absolutely adore the photography in her book! As a fellow Victorian, most of Emma's location shots are from areas around Melbourne (and a couple in Tasmania). Just breathtaking. As is this Crystals quilt.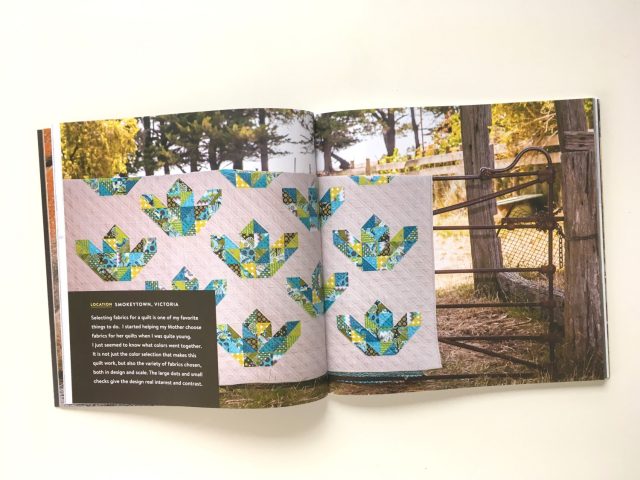 But we do also love the 12 quilts included, that are all fat quarter friendly! I especially love that the quilt samples are made in a variety of colour palettes, from Liberty to monochrome, to the good old rainbow like Strips of Tricks.
And speaking of precut friendly books, Peta Peace of She Quilts A Lot released a bright and cheery book – A Piece Of Cake – that features 14 quilt patterns that are not only fun and effective, but also layer cake friendly.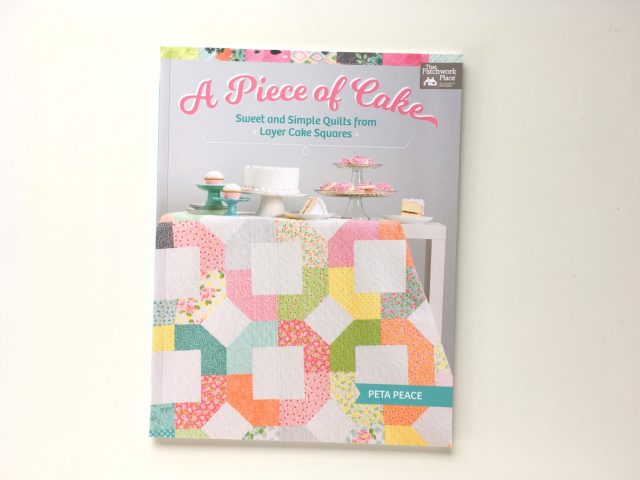 There's a wide range of designs, from your more traditional block based quilts like this beautiful one called Delight, to pillows and table runners.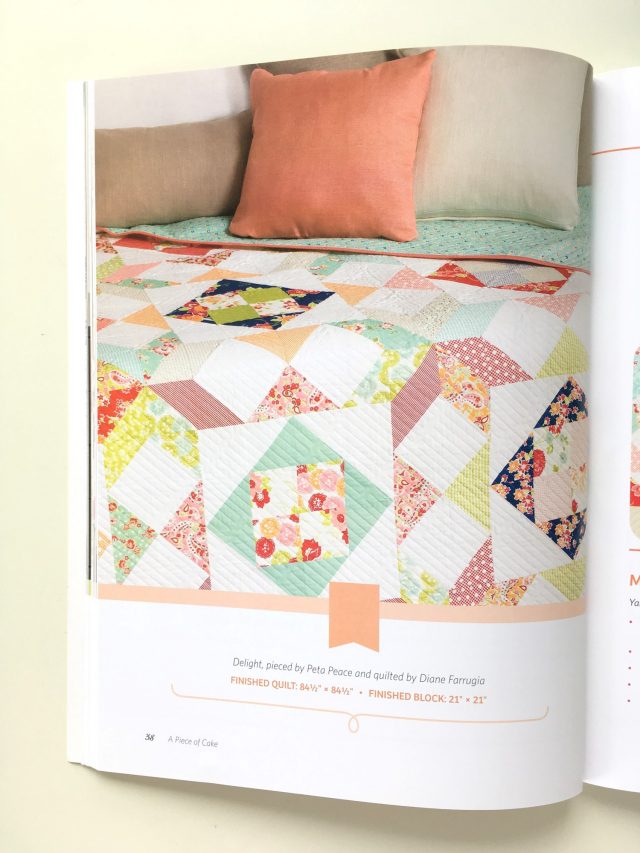 I love that she's also used some Aussie fabric designers' fabric too! Confetti features Bunnie Tales by Jodie Carleton in a super fun quilt design.
Talking of Aussie fabric designers, Sedef Imer from Down Grapevine Lane has also authored a book – Quilt Petite. If you love Sedef's sweet aesthetic, you will simply adore her book!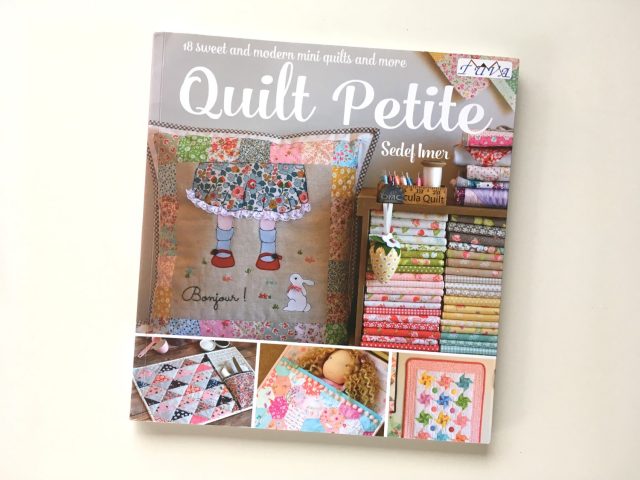 Filled with 18 small quilts (whether it's a doll quilt, wall hanging, or a pillow), Sedef's beautiful style and photography makes this book not just useful, but also one that's a pleasure to flick through.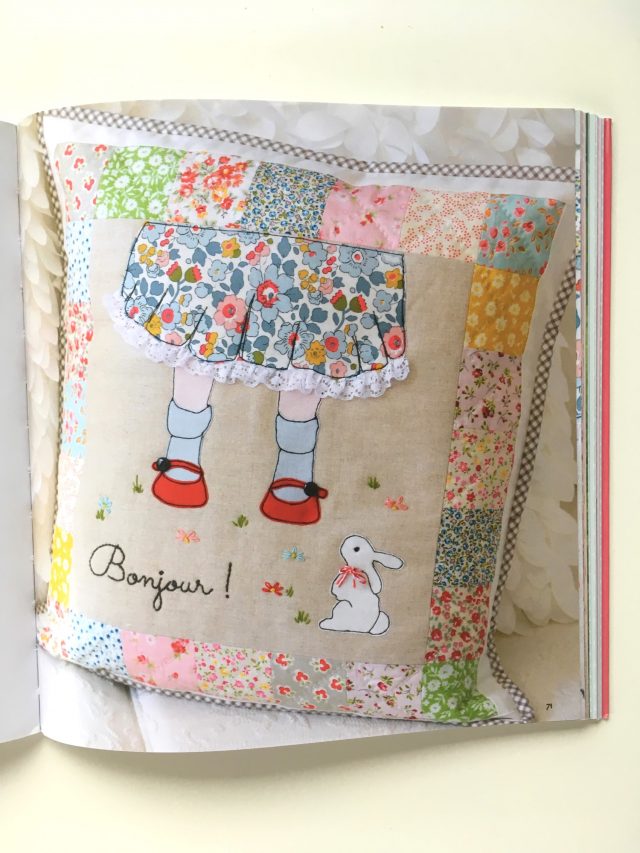 I've even made some Scattered Stars blocks with Liberty scraps, although to be honest, I'm not sure where they've ended up, ha! And also a Vintage Florals Mug Rug (which is anything BUT Vintage Floral, haha!).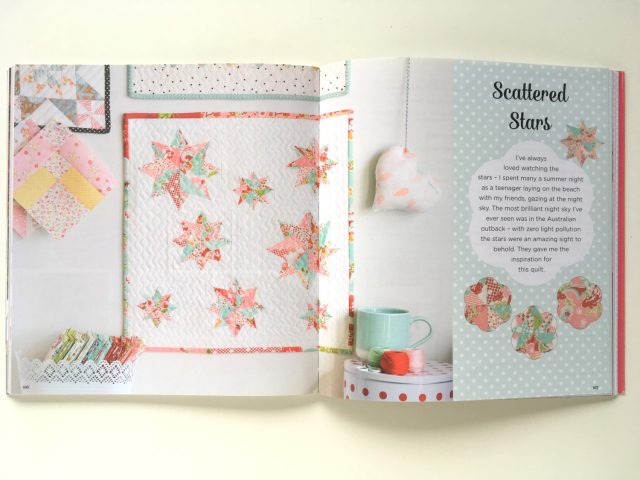 Next up on our trip around Australia, we have Jemima Flendt from Tied With A Ribbon who has brought out Weekend Quilting that includes 16 patterns spanning 8 different techniques – half-square triangles, flying geese, foundation paper piecing, English paper piecing, and more!
One thing I've always admired about Jemima is her tasteful colour palettes. She has a way with picking her colours and fabrics, like her different take on pink and aqua with the Star-Filled Skies quilt.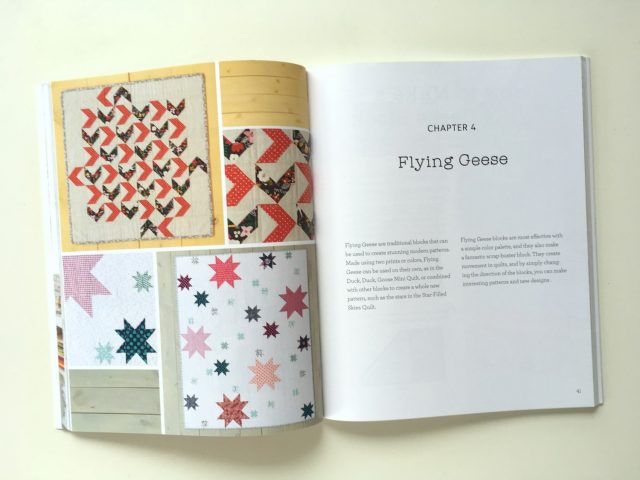 And I particularly adore the fussy cutting that she used in her All About Hex pillow! I was seriously tempted to make one, but my EPP attention span is really only big enough for one big(ish) project at a time.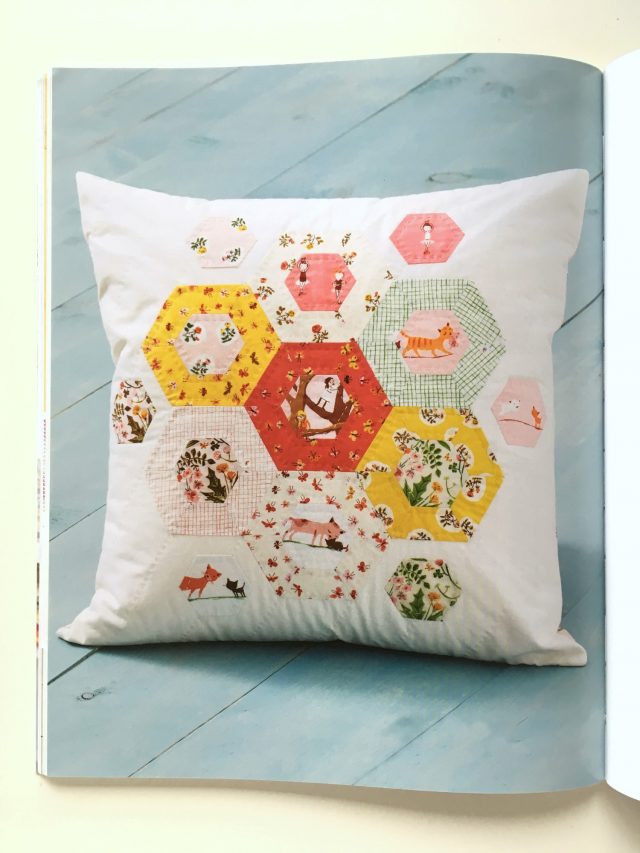 Finally, but certainly not least, is the latest book to be added to my collection – Quilting On The Go… English Paper Piecing by Sharon Burgess of Lilabelle Lane.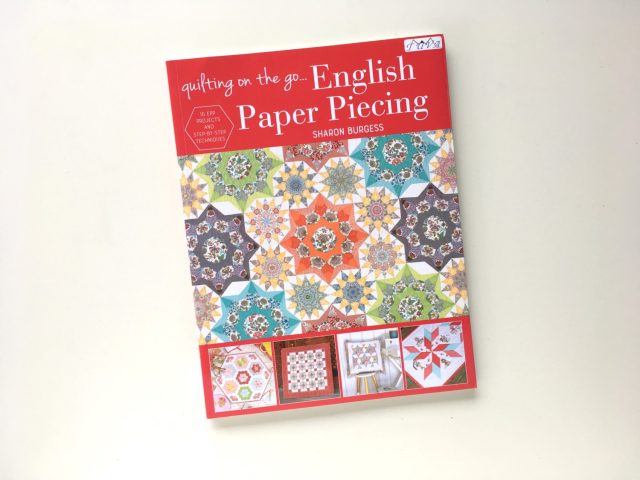 I still count myself as a fairly new convert to English paper piecing, so while the cover quilt, Celestial, is both beautiful and a tad daunting…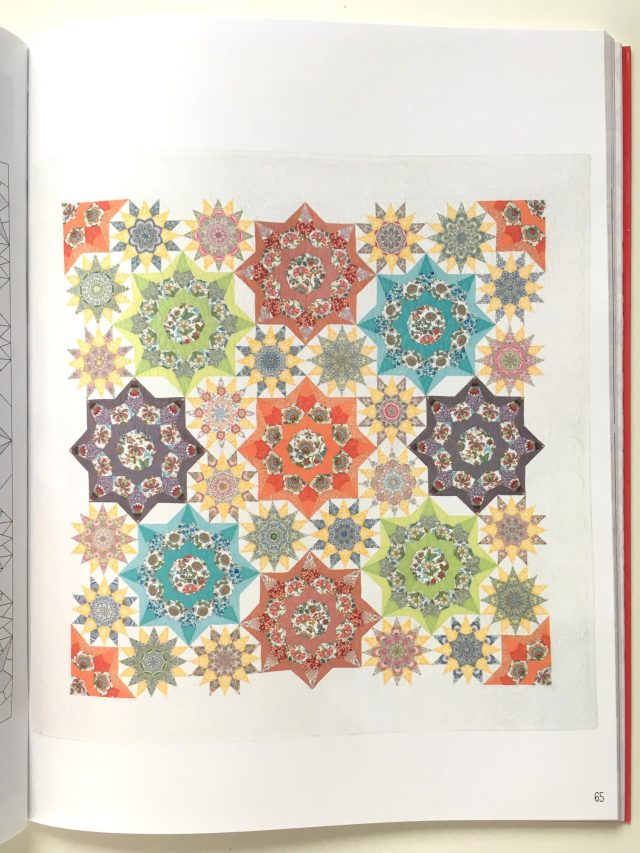 … Sharon has still included a variety of projects that suit any level of EPP skill! The Flower Garden mini quilt even uses some of Sedef's fabric. See?! We spread the love around here Down Under, haha!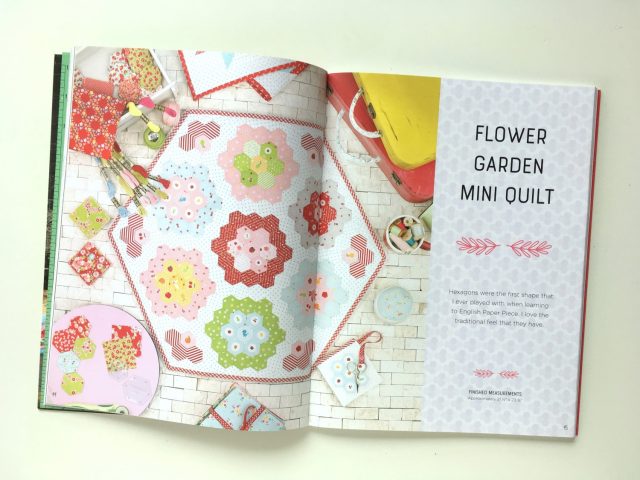 But there's more Aussie quilting books that I haven't gotten for myself yet! Lauren from Molly And Mama has just come out with the sweetest book – Pretty Handmades – featuring projects that mix a variety of textiles. She's just wrapped up week 1 of her book Showcase.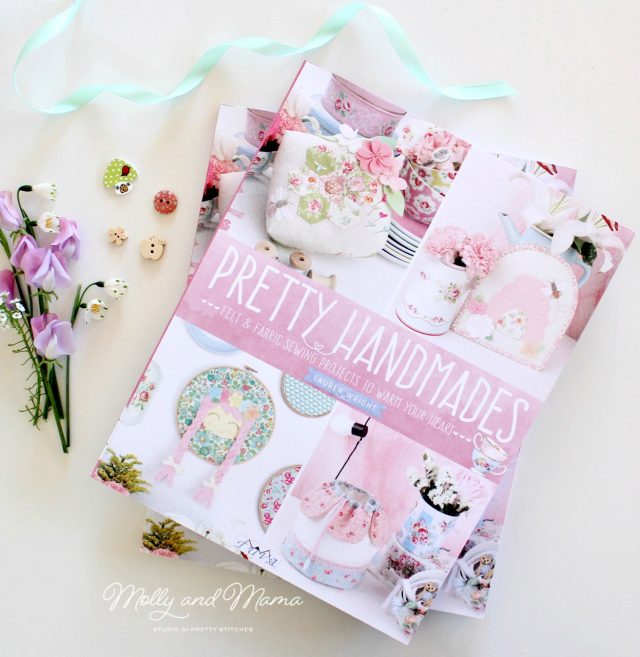 Image by Molly And Mama
And I'll be sharing more about Angie Wilson's book – Fussy Cutters Club – next month when I join her book blog hop.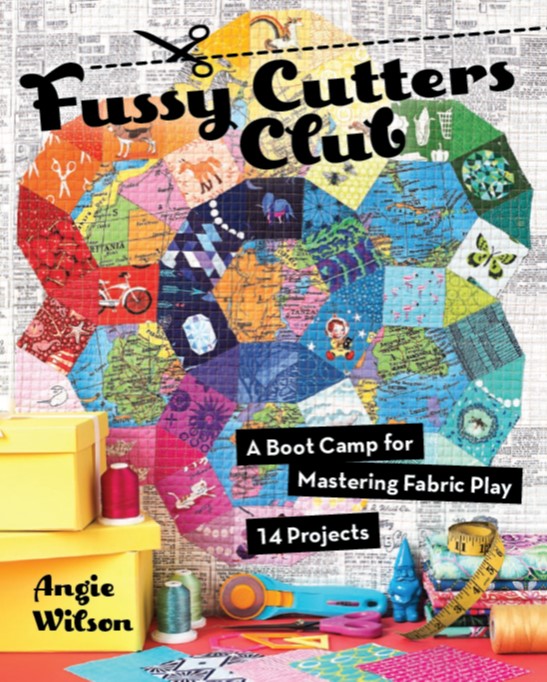 What quilty books have you been checking out lately? Leave a comment sharing your favourites with us!
This post contains affiliate links, which means if you make a purchase via one of these links, I may make a small commission at no extra cost to you. Thanks for your support!